"Our familiarity with everyday things prevents us from assessing their meaning properly," the filmmaker and historian Paul Rotha wrote in 1935. "That is why documentaries are so important – they make familiar people and things visible so that we can assess their value for what we call society."
Kinoreal
is offering a jour fixe to explore the documentary in all its many forms: historical films from our collection and other archives, and new films from Austria and around the world. This initiative represents the next chapter in the communicative work that Peter Konlechner drove forward with his lecture and film series "On Documentary Films" at the Film Museum.
Kinoreal
owes its name and its focus largely to an event series launched by Dominik Kamalzadeh, Dieter Pichler and Michael Loebenstein in collaboration with Navigator Film and Vienna's Stadtkino in the early 2000s.
Each program will be accompanied by an introduction and related texts, and will invite audiences to enter into dialogue – with the filmmaker(s) whenever possible – turning the Film Museum into a meeting point and forum for a lively exploration of the "art of reality."
Discounted ticket
for students with an annual membership at the price of EUR 3,00
Kinoreal
is presented in cooperation with
dok.at
, the Austrian Documentary Film Alliance.
The individual programs at a glance:
Book Launch
Gerhard Friedl. Ein Arbeitsbuch
and Films
MdW
1992, Gerhard Friedl
AVID
1994, Gerhard Friedl
Knittelfeld – Stadt ohne Geschichte
1997, Gerhard Friedl
The "Frontier" Owners
2008, Gerhard Friedl, Laura Horelli
Shedding Details
2009, Gerhard Friedl, Laura Horelli
Hat Wolff von Amerongen Konkursdelikte begangen?
2004, Gerhard Friedl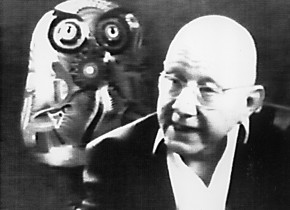 Grey Gardens
1975, Albert & David Maysles
Die Melancholie der Milionäre
2018, Caspar Pfaundler
L'héritage de la chouette (Das Erbe der Eule)
1987–89, Chris Marker