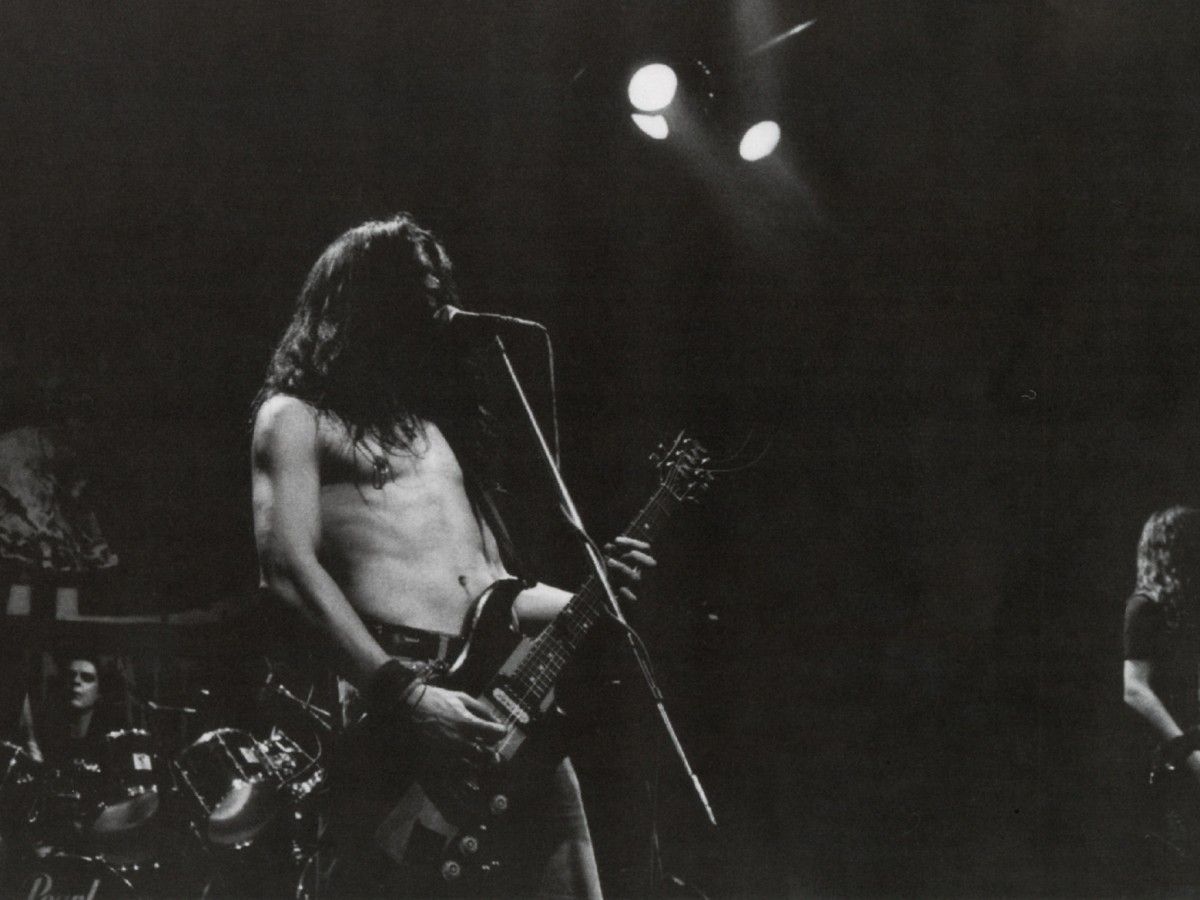 The Bands (1993)
Regie: Egon Humer; Drehbuch: Manfred Bartunek, Humer; Kamera: Wolfgang Lehner, Peter Röhsler; mit BASK, Extended Versions, Fetish 69, Occidental Blue Harmony Lovers, Pungent Stench, Cold World.
35mm, s/w, 98 min
Zum Auftakt:
Eiszeit (1983)
von Wolfgang Strobl. 16mm, Farbe, 33 min
Elf Jahre liegen zwischen zwei Versuchen, das Verhältnis von Jugendkultur, Musik und Politik filmisch erfahrbar zu machen: aus der Szene heraus wie Wolfgang Strobl in
Eiszeit
und von außen wie in Egon Humers
The Bands.
Ersterer übernimmt sein Hauptthema, die Verweigerung, in die eigene Form, in einer düsteren Mischung aus
talking heads,
Club-Beobachtungen, Schockmontagen und wird so im besten Sinn unverdaulich, widerständig. Humer verwebt seine Blicke auf die Wiener Winternacht zu einem Netz musikalischer Subkultur, dessen politischer Gehalt in den langen Einstellungen als performativer Akt spürbar wird. Die Schwarzweiß-Bilder geben den Auftritten von Occidental Blue Harmony Lovers, Extended Versions, Cold World, BASK, Fetish 69 oder Pungent Stench nur scheinbar eine neutrale Trockenheit, tatsächlich tragen sie zur Ästhetisierung dieser Schattenwesen und Nachtkreaturen bei. (A.B.)
Im Anschluss Publikumsgespräch mit
Wolfgang Strobl, Franz Reisecker, Christian Fuchs, Christof Kurzmann
und
Doris Knecht