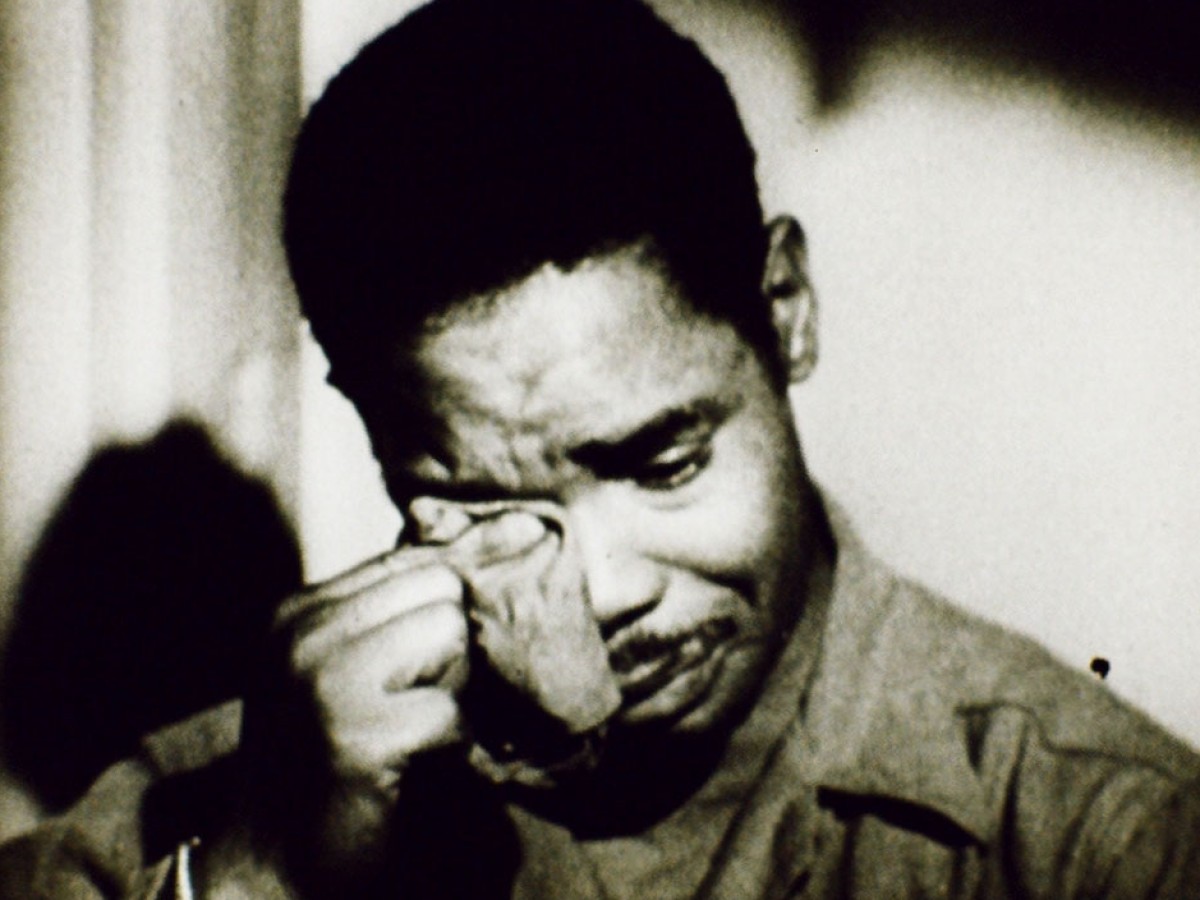 Trauma und Therapie
Let There Be Light (1946)
Regie: John Huston; Drehbuch: Huston, Charles Kaufman; Kamera: Stanley Cortez u.a.; Musik: Dimitri Tiomkin; Erzählstimme: Walter Huston. 16mm, s/w, 58 min
Bereits nach Kriegsende nimmt (Major) John Huston seinen letzten Dokumentarfilm für das
U.S. Army Signal Corps
in Angriff:
Let There Be Light
wird zur Initialzündung für eine Linie in seinem Werk, die in
Freud
kulminiert. Gezeigt wird die psychiatrische Behandlung von heimgekehrten US-Soldaten, die unter dem leiden, was man heute als posttraumatische Belastungsstörung diagnostizieren würde: Neurosen, Angstzustände, Gedächtnisverlust, unkontrollierbares Stottern ... Hustons Auftrag war, den Erfolg der zweimonatigen Therapiemaßnahmen zu schildern. Wider besseres Wissen kam er dem zwar pro forma nach, aber was viel unmittelbarer im Gedächtnis bleibt, ist das offene Porträt der Verzweiflung und Verstörung davor – darin ein Partnerfilm zu Wylers
The Best Years of Our Lives.
Wegen demoralisierender Wirkung wurde
Let There Be Light
von den Auftraggebern mit Aufführungsverbot belegt und erst 35 Jahre später freigegeben. (C.H.)
Einführung von
Drehli Robnik