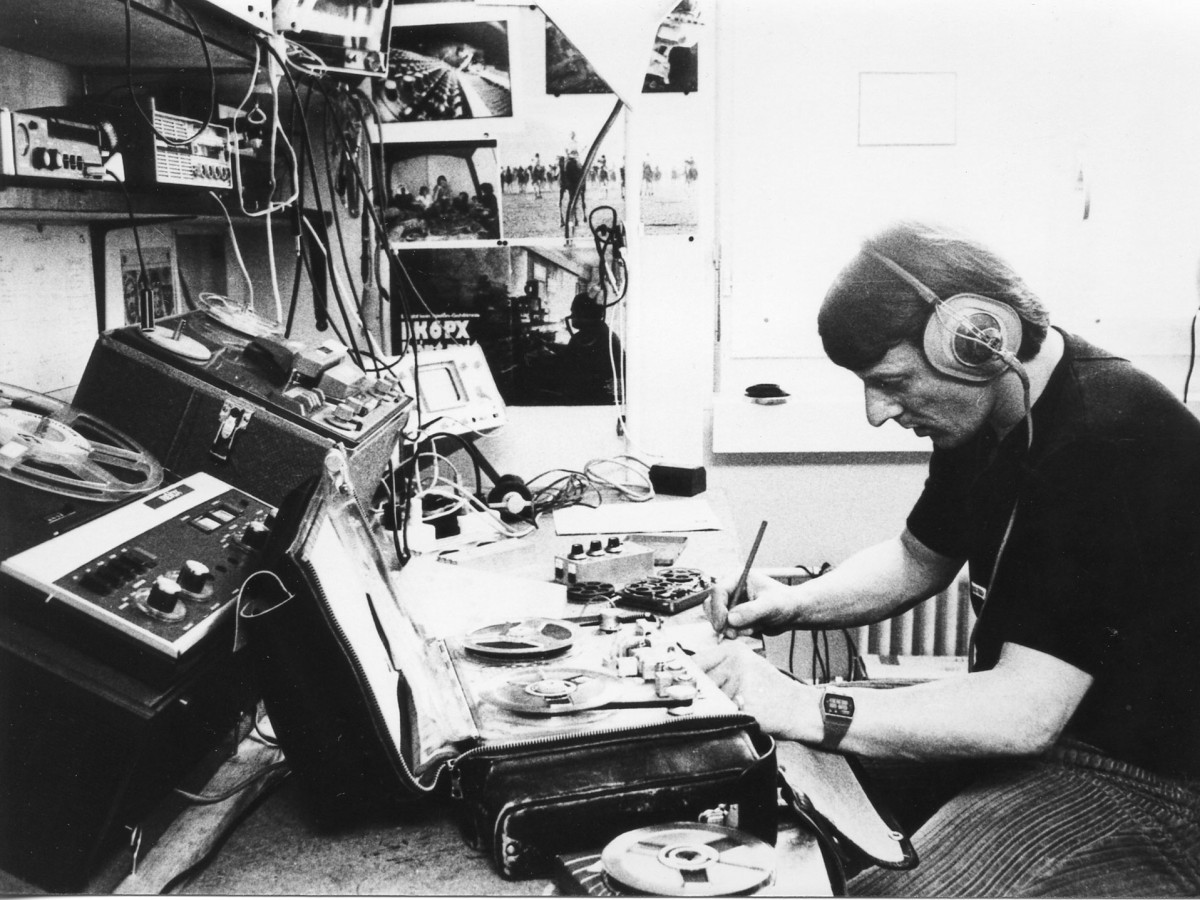 Grauzone (1979)
Regie: Fredi M. Murer; Drehbuch: Fredi M. Murer, Ursula Bischof, Jean-Pierre Hoby, Adolf Muschg u.a.; Kamera: Hans Liechti; Musik: Mario Beretta, Beo Oertli; Darsteller: Giovanni Früh, Mathias Gnädinger, Janet Haufler, Walo Lüönd, Michael Massen. 35mm, sw, 99 min
Nach seinem außergewöhnlichen Dokumentarfilm über Bergbauern,
Wir Bergler in den Bergen sind eigentlich nicht schuld, daß wir da sind
(1974) stieg der Zürcher Filmemacher Fredi M. Murer hinunter in die Stadt, um einen grauen Stadtrand und dessen ängstliche Bewohner/innen zu filmen:
Grauzone
ist ein "fiktionaler Dokumentarfilm", geschrieben mit einer Reihe von Drehbuchautor/innen, u.a. Schriftsteller Adolf Muschg. In einem fantastischen Schwarz-Weiß inszeniert Murer ein junges Paar, das mit einer mysteriösen Epidemie konfrontiert wird, die die Regierung zu verbergen versucht: eine sehr kritische Beschreibung der urbanen Schweiz als komplett abgeschnitten von ihren Wurzeln.
Grauzone
ist eines der stärksten Werke über die Schweizer Kontrollgesellschaft und zugleich eine Vorwegnahme der aufrührerischen Bewegung von 1980 in Zürich (
Züri brännt
).
In Anwesenheit von FIAF-Präsident
Frédéric Maire
(Cinémathèque suisse) am 6.12.
Courtesy of Cinémathèque suisse
Freier Eintritt für Fördernde Mitglieder am 6.12.
After his remarkable documentary about mountain farmers,
We Who Dwell in the Mountains Cannot Be Blamed for Being There
(1974), Zurich-born filmmaker Fredi M. Murer came down to the city to film the gray suburbs and their anguished inhabitants embedded in what he called a "fictional documentary" written in collaboration with a number of scriptwriters (including writer Adolf Muschg). Set in a black and white world with an air of the fantastic, the story revolves around a young couple confronted with a mysterious epidemic the government is trying to cover up. A portrait of an urban Switzerland utterly disconnected from its roots,
Grauzone
(1979) is one of the most powerful works about the Swiss society of control that prefigures the social movements that had their heyday in Zurich in 1980 ("Züri Brännt").