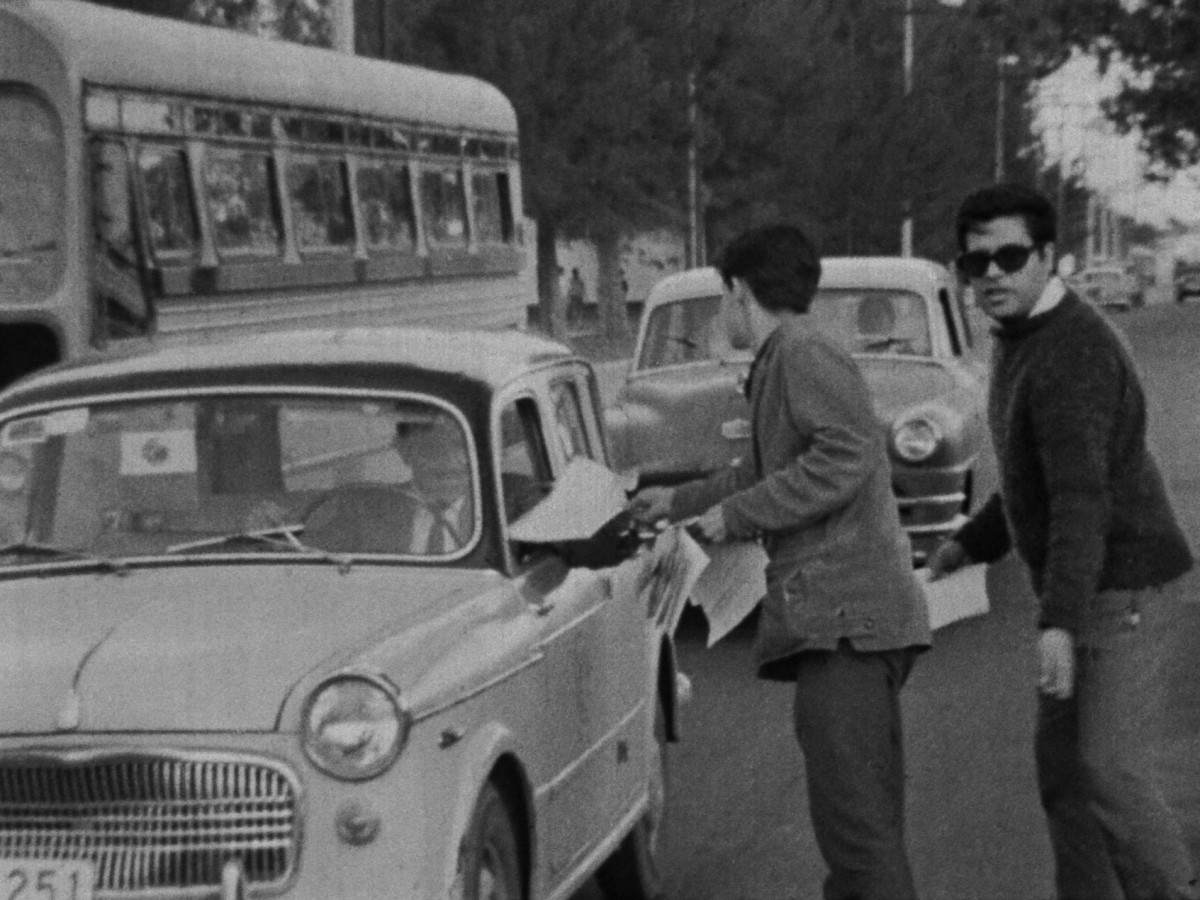 El grito (Der Schrei) (1968)
Regie: Leobardo López Arretche; Texte: Oriana Fallaci und das National Strike Council. DCP (von 16mm), sw, 105 min
Die jungen Kamerastudierenden von Mexikos Nacional University (UNAM) griffen 1968 plötzlich zu ihren Bolex- und Arriflex-Kameras und zogen in die Straßen, um die Studentenunruhen aufzunehmen. Die Filmrollen wurden auf verschiedenstem Material gedreht (das ursprünglich für Übungen der Studierenden vorgesehen war) und dokumentierten eine wachsende gesellschaftliche Unruhe, die in der jüngeren Geschichte Mexikos beispiellos war. Diese Bild- und Tonaufnahmen von insgesamt etwa acht Stunden Länge wurden zur Grundlage für die Dokumentation
El grito
von Filmstudent Leobardo López Arretche. Das Endergebnis dauert 105 Minuten und ist mit seiner 16mm-sw-Ästhetik eine Unterstützungserklärung für Azetatzellulose-Material.
Courtesy of Filmoteca de la UNAM
Story from the archive
: In 1968, students of the film school known as CUEC (the Centro Universitario de Estudios Cinematograficos) picked up their Bolex and Arriflex cameras and took to the streets to record student demonstrations. These film rolls, a collage of film stock originally intended for school exercises, served to document the growing social unrest, unprecedented in the recent history of our country. The material amounted to about eight hours of footage and was the basis for the documentary
El grito
(
The Cry,
1968), directed by CUEC student Leobardo López Arretche. The film was made on 16mm black and white acetate film stock.