Program September | October 2018
August 31 to October 25, 2018
The Film Museum opens the fall season with a tribute to a key figure in the history of film: The brief but prolific career of Rainer Werner Fassbinder (1945-1982) made him an engine of the New German Cinema and a meteor in the sky of 1970s international cinema. No other independent filmmaker worldwide was as productive and influential. Fassbinder made more than 40 radically personal feature films, from
Love is Colder Than Death
(Liebe ist kälter als der Tod, 1969) to Querelle (1982), continuing his theatrical career on the side. A wunderkind and declared troublemaker, after his international breakthrough Ali:
Fear Eats the Soul
(Angst essen Seele auf, 1974), he became the embodiment of West German cinema as his rapidly expanding work, inspiring both admiration and controversy back home, developed into a comprehensive cinematic chronicle of the past and present of his country.
[...]
September 16 to 21, 2018
Coinciding with the 
10
th
 Mauthausen Dialogue Forum with the theme "Holocaust in Film and New Media," the Film Museum presents a selection of exceptional films about the concentration camps. On these evenings, a series of works will be presented in direct dialogue with each other, making up an outline of cinematic turning points in the preoccupation with the Holocaust in the period up to 1989.
[...]
September 28 to October 20, 2018
After an extensive European tour, "The Real Eighties" now continues its journey in book form, translating the panoramic demands of the retrospective into lexical format. On the occasion of the book's publication, the Film Museum makes another foray into the unplumbed depths of the
American Eighties
.
[...]
September 23, 2018
Triptychon
testifies to the expressive power and complexity of the film medium while addressing the issue of transmission between arts.
[...]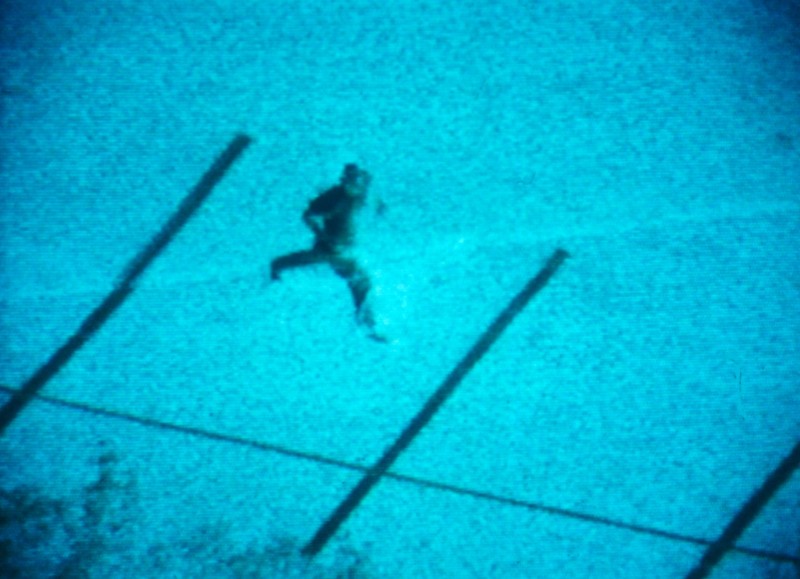 October 4 and 5, 2018
Over the last 15 years, Deborah Stratman's (*1967) moving image works have gained increased recognition in the art world as well as the world of cinema. She has developed a unique documentary form which, though interested in the material reality of visible and audible surroundings, sees these as mirror images of an inner disposition. Natural landscapes and landscapes marked by civilization, traditional and pop-cultural rituals, and fragments of a history of cinema come together in a pointed documentary essayistic expression of the (mainly) American soul.
[...]
Cyclical Program | Each Tuesday
Works by
Kenneth Anger, Martin Arnold, Stan Brakhage, Robert Breer, Luis Buñuel, Cinématographe Lumière, René Clair & Francis Picabia, Joseph Cornell, Aleksandr Dovženko, Carl Theodor Dreyer, Georges Franju, Ernie Gehr, Peter Hutton, Ken Jacobs, George Kuchar, Gregory J. Markopoulos, Jonas Mekas, Pat O'Neill, Man Ray, Ron Rice, Charles Ridley, Walter Ruttmann, Paul Sharits, Robert Siodmak & Edgar G. Ulmer, Michael Snow, Andy Warhol
[...]
The work of the Film Museum – collection, preservation, research, education and exhibition – does not stop at the screen of the "Invisible Cinema." As a member of the Museums Association, cooperation runs in our veins; and as a "museum without an exhibition room," we are delighted when partner organizations in Austria and abroad draw on our collections for their exhibition projects.
[...]