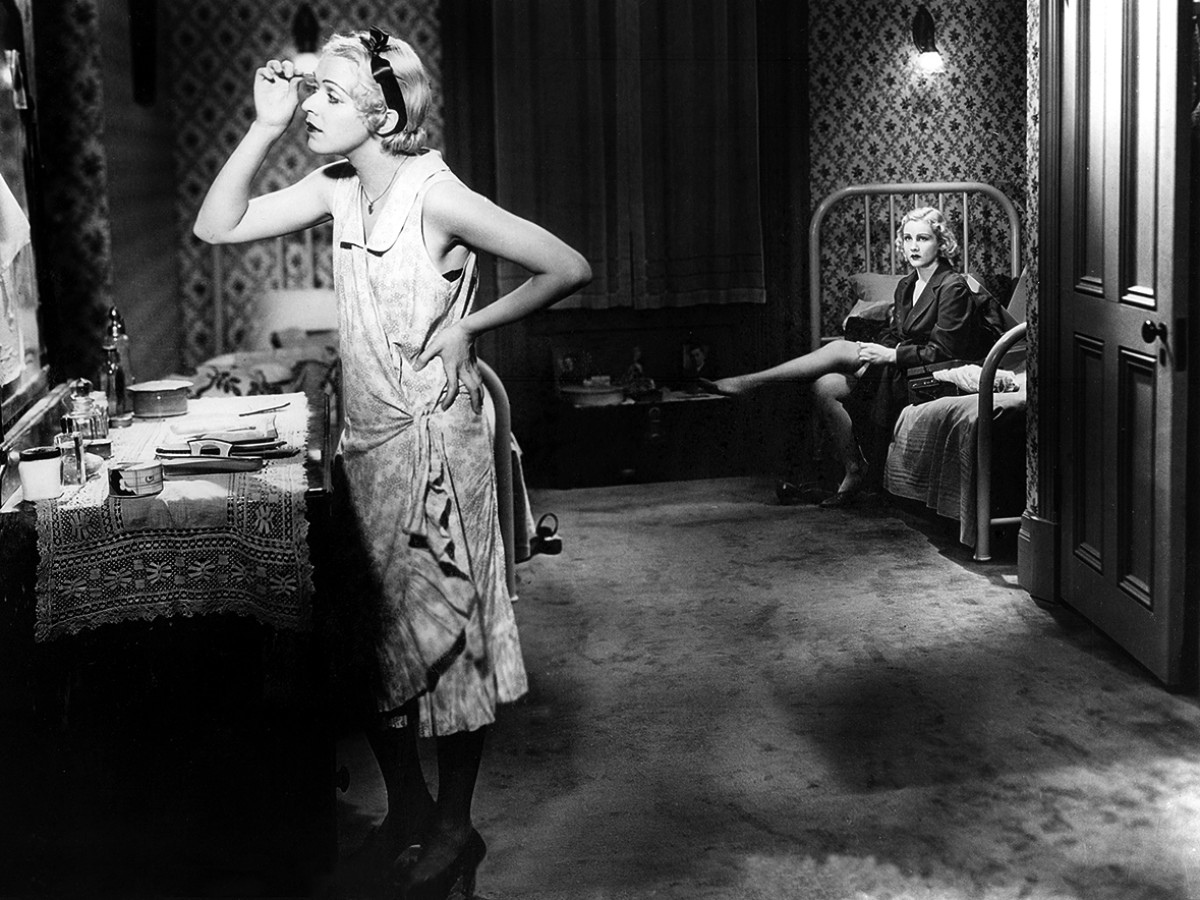 Working Girls (1931)
Regie: Dorothy Arzner; Drehbuch: Zoë Akins nach
Blind Mice
von Vera Caspary & Winifred Lenihan; Kamera: Harry Fischbeck; Musik: Ralph Rainger; Darsteller: Judith Wood, Dorothy Hall, Charles "Buddy" Rogers, Paul Lukas, Frances Dee. 35mm, s/w, 77 min
May und June Thorpe kommen aus dem Mittelwesten nach New York, um sich als
working girls
eine eigene Existenz aufzubauen. Die
working girls
wollten, simpel gesagt, selbständig sein, wodurch sie gegen viele Konventionen ihrer Zeit verstießen, angefangen mit der Verweigerung ehelicher Abhängigkeiten. Die braven Bürger begegneten ihnen mit zwiespältigen Gefühlen: Zur Gleichsetzung von
working girl
und Nutte brauchte es nicht lange. Explizit thematisiert wird diese Verwendung des Ausdrucks nie, dennoch dreht sich alles in dem Film um das Ineinander von Arbeit und Liebe, Profit und Begehren.
Working Girls
war ein Wendepunkt in Dorothy Arzners Karriere: Der Film wurde von Paramount als so subversiv empfunden, dass er nur in einigen wenigen Städten in die Kinos kam – und so zum finanziellen Fiasko wurde. Ein
chef d'œuvre maudit
des Pre-Code-Hollywoodkinos. (R.H.)
35mm preservation print courtesy of the UCLA Film & Television Archive
Freier Eintritt für Fördernde Mitglieder am 10.2.