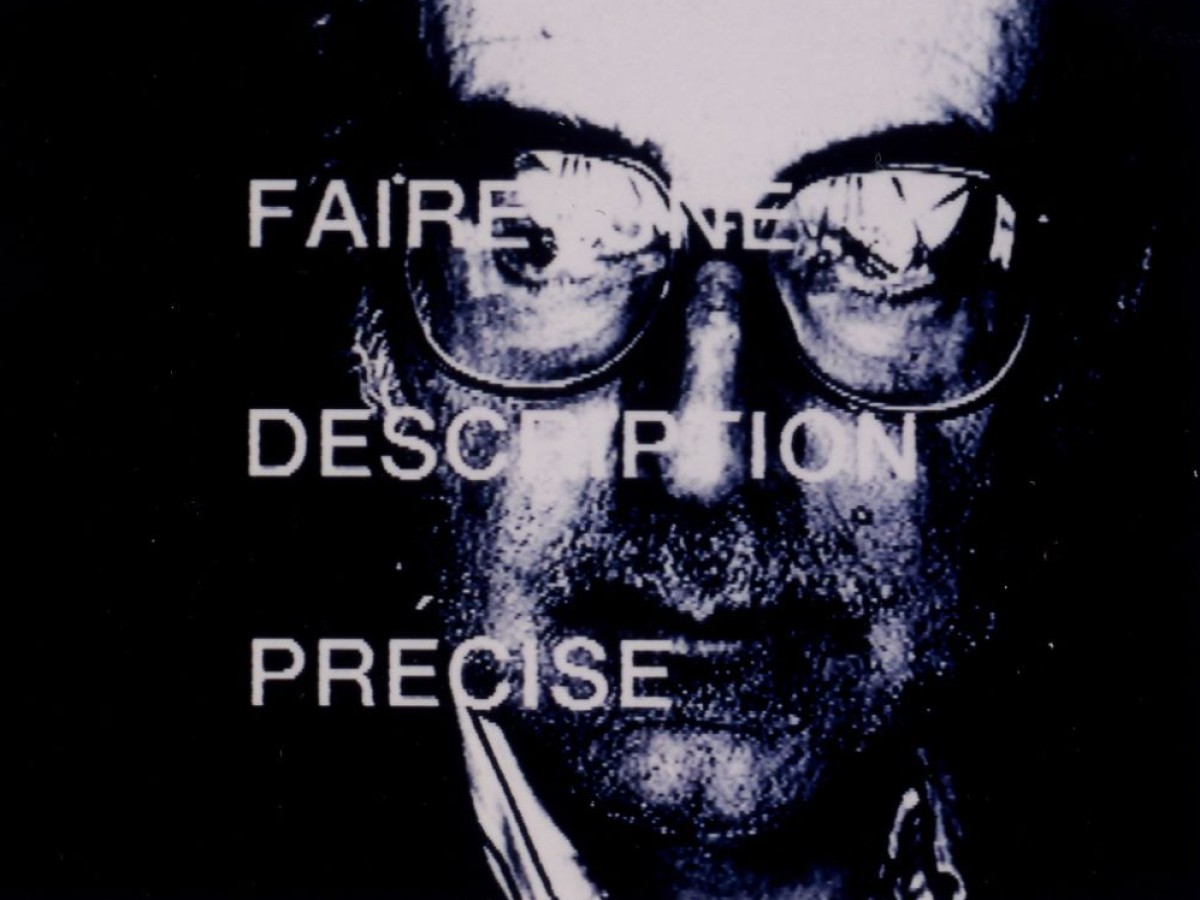 Puissance de la parole (Die Macht der Worte) (1988)
Ein Film von Jean-Luc Godard; Kamera: Pierre Binggeli, Caroline Champetier, Darsteller: Jean Bouise, Laurence Côte, Lydia Andréi, Jean-Michel Iribarren. Video, Farbe, 26 min
Moments choisis des Histoire(s) du cinéma (Ausgewählte Momente aus den Geschichte(n) des Kinos) (2004)
Ein Film von Jean-Luc Godard. 35mm, Farbe, 83 min
"Moments choisis
ist die Verdichtung und Summe von Godards mehrteiliger Videoarbeit
Histoire(s) du cinéma.
In einer beeindruckenden Montage setzt er sein Publikum in Beziehung zu den sich selbst überlassenen Kindern in Charles Laughtons
Night of the Hunter
– ein trügerischer, mythopoetischer Fluss der Träume. Auch die superbe Hitchcock-Dekonstruktion erinnert daran, dass Godard nach wie vor eine energische
Kino-
Figur ist – vor allem wegen seiner Handhabung der Montage. Er selbst hat suggeriert, dass jeder Schnitt eine Lüge sei; seine Methode ist das dauernde Überlagern von Lügen auf der Suche nach Wahrheit." (Keith Uhlich) Zuvor eine Antwort auf die Frage nach dem idealen Bild – und einer von Godards schönsten Filmen. Zwischen Naturaufnahmen diskutieren zwei Paare in Zitaten von Edgar Allan Poe und James M. Cain, dazu singt Leonard Cohen, und am Ende vermischen sich die Elemente zur Evokation des ursprünglichen Chaos.