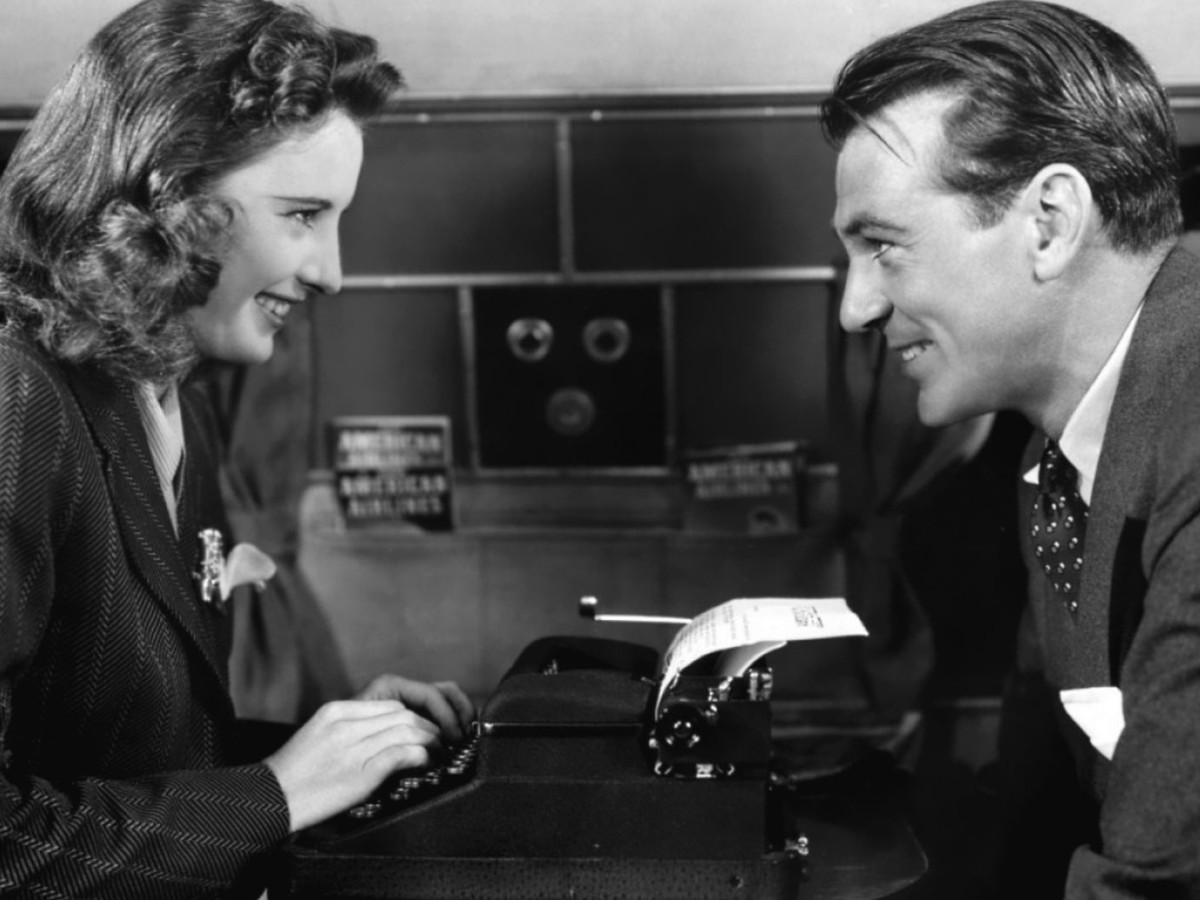 Meet John Doe (1941)
Regie: Frank Capra; Drehbuch: Robert Riskin; Kamera: George Barnes; Musik: Dimitri Tiomkin; Darsteller: Gary Cooper, Barbara Stanwyck, Edward Arnold, Walter Brennan, Gene Lockhart, J. Farrell MacDonald. 35mm, s/w, 122 min
Frank Capras Filme sind getragen von Amerikas schönstem Geist der Demokratie:
We the people!
Ein Chor unvereinnahmbarer Individuen. Deshalb wenden sich Arbeiten wie
Mr. Smith Goes to Washington
und
Meet John Doe
gegen den real bestehenden Ungeist der Demokratie. Gary Cooper, arbeitslos, abgehärmt, dem Selbstmord nahe, wird von einem Zeitungsmagnaten zu
John Doe
aufgebaut, zu Mr. Amerika, dem Mann von der Straße, Sprachrohr aller, dem Organ des Volksempfindens. Zum Instrument also, von D.B. Norton, Pressezar und Kapitalist mit politischer Ambition, schwarzuniformierter Schutztruppe und Zwicker auf der Nase. "Meine Filme sind nicht realistisch. Sie sind Entertainment, Komödie, Fantasie, verwoben mit der Idee:
You dirty bastards, get off our necks!"
(H.T.)
Meet John Doe
ist dabei – die Verfinsterung des Weltkriegs zieht heran – noch ambitionierter und ambivalenter als
Mr. Smith,
aber noch nicht so bitter wie
State of the Union.
Preserved by the Library of Congress