In Person:
David Gatten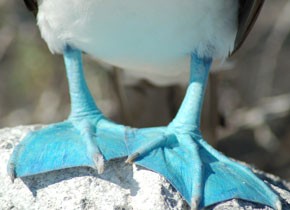 November 21 and 22, 2013
Artist David Gatten, born 1971 in Ann Arbor, Michigan, is an outstanding figure in contemporary avant-garde film. To put it directly, his work spans the Gutenberg Galaxy and the continent of Lumière-Méliès, the cultures of reading and watching moving images (including the pleasures and limits of both modes of perception). "Like no other artist, Gatten has succeeded in interweaving the semiotic systems of printed words and moving images, and has thus found a singular aesthetic," says Peter Tscherkassky, summarizing the work of his American colleague. For Gatten, the challenge is to keep the "game of knowledge" in suspension: "The enjoyment of reading and the anxiety of not being able to read are the two sides of the coin: you can't have one without the other."
For more than a decade, David Gatten has been widely celebrated by North American art and film critics alike, from
Artforum
to
Film Comment;
in Europe, however, his work has remained largely terra incognita. To some extent, Gatten's interest in the material structures of film as a medium (culminating in its physical enrichment with ocean water or pollen), along with the structure and undermining of aesthetic and communicative systems, recalls the work of such American art film luminaries as Stan Brakhage, Hollis Frampton, James Benning, Sharon Lockhart and Ernie Gehr. But the innate mystery and beauty of his films cannot really be expressed through these distant relationships. The titles of some of Gatten's works might provide us with better clues towards appreciating his unique project:
What the Water Said – The Great Art of Knowing –
Film for Invisible Ink.
The presentations at the Film Museum will provide an overview of David Gatten's oeuvre, including two parts of the nine-part cycle,
Secret History of the Dividing Line, A True Account in Nine Parts –
a cinematographic approach to the 17
th
century writer, politician and slaveholder William Byrd II.
David Gatten will introduce both programs and be available for discussions with the audience. The programme is presented in collaboration with the
Vienna Art Week 2013
.
Related materials