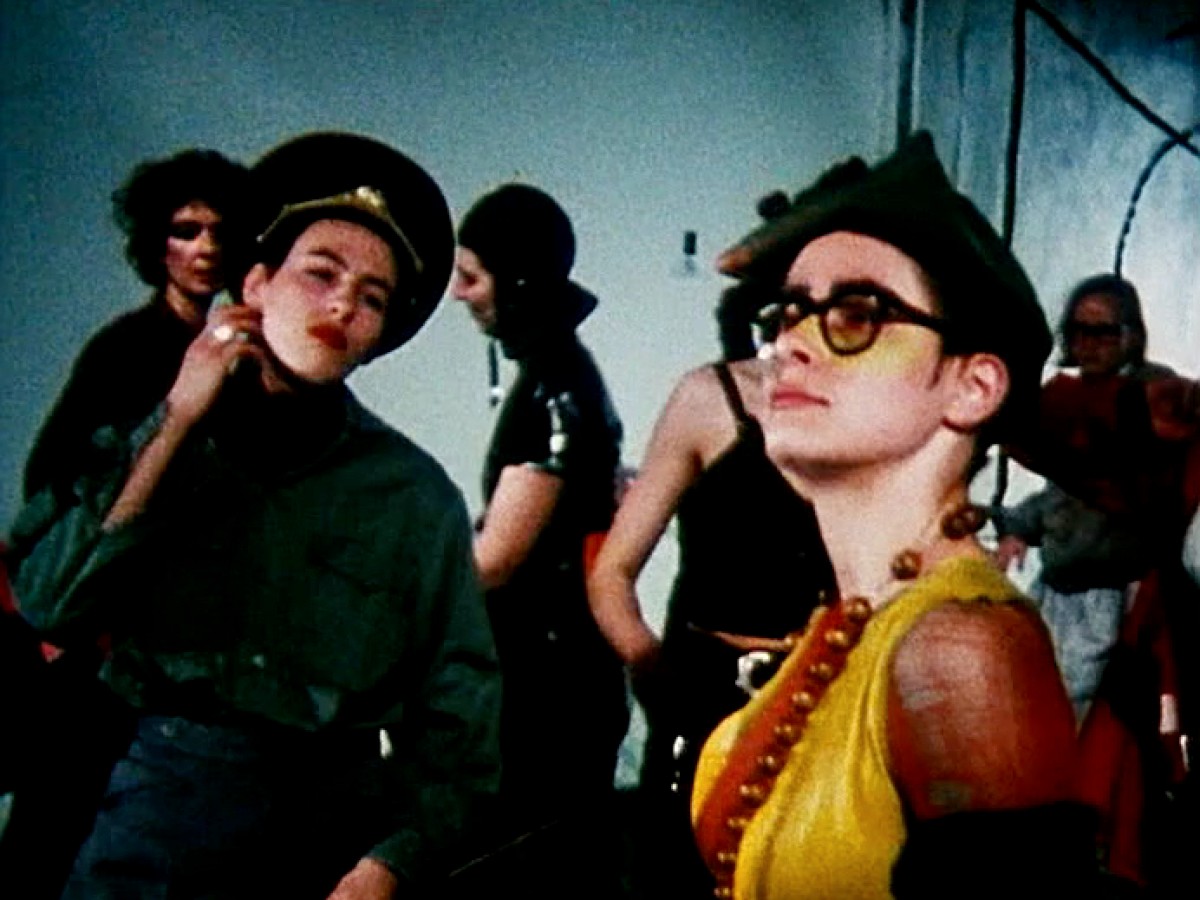 Premiere:
Rote Ohren fetzen durch Asche (Flaming Ears)
May 24, 2022
Rote Ohren fetzen durch Asche (Flaming Ears) is a pop sci-fi lesbian, fantasy feature set in the year 2700 in the fictive, burnt-out city of Asche. It follows the tangled lives of three woman: Spy, a comic book artist; Volly, a performance artist and sexed-up pyromaniac; and Nun, an amoral alien with a predilection for reptiles. It's a story of love and revenge, and an anti-romantic plea for love in its many forms. It's also a story laced with sex, violence and a pulsating soundtrack, a cyberdyke movie, stimulating both the body and the brain. (Elke Schüttelkopf)

With Ashley Hans Scheirl, Ursula Pürrer, Dietmar Schipek, Karola Gramann, and Heide Schlüpmann in attendance

Ticket holders for this screening are welcome to an aperitif, sponsored by Bar Campari, at the Phileas exhibition space in the context of the exhibition Soft Machine. Ashley Hans Scheirl and Jakob Lena Knebl (May 24, 2022, 7 pm, Opernring 17, 1010 Vienna).

In collaboration with phileas. A Fund for Contemporary Art and Kinothek Asta Nielsen e.V. (Frankfurt/Main)
 
Restored version of Kinothek Asta Nielsen e.V. / Remake. Frankfurter Frauen Film Tage
Related materials
For each series, films are listed in screening order.