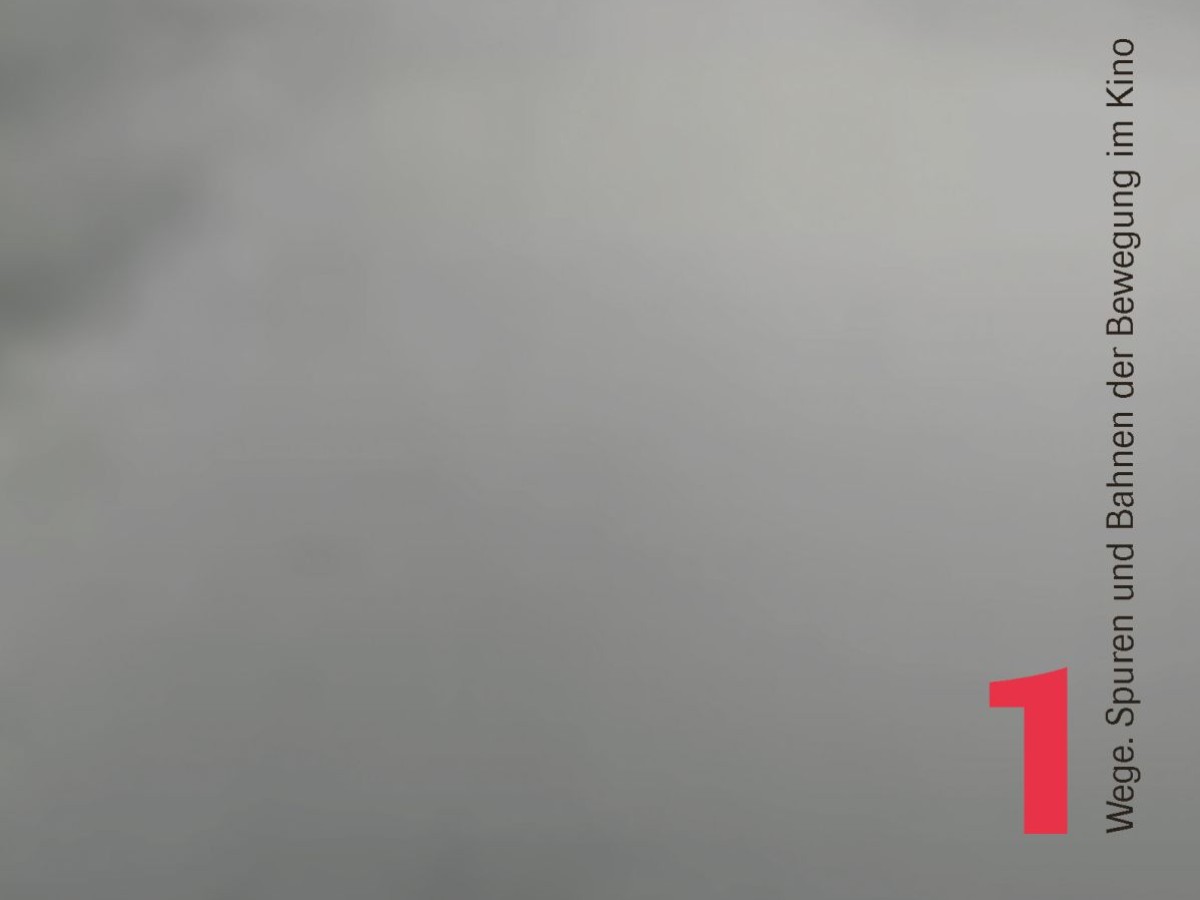 Book Presentation:
Karl Sierek: Wege. Spuren und Bahnen der Bewegung im Kino (Vol 1 and 2)
October 7, 2023

The six volume book series Pathways: Traces and Tracks of Movement in Cinema (Wege. Spuren und Bahnen der Bewegung im Kino) brings together path-building and film-making. Since its beginnings, cinema has presented, reflected and differentiated in moving images the furrowing of traces and laying of tracks through landscapes and cityscapes. One of humanity's oldest skills, the making of paths, encounters another one that is somewhat aged, the production of movement in pictures. The two cultural techniques of the transport of goods and images accompany one another through movie theaters and alternately cross-fertilize each other. They both retrospectively draw traces and prospectively blaze tracks. These trackings and tracings lead to the wealth of aesthetic expression that continue to lure us to the movies today.
 
Whoever – thinking of film – talks about narrative space or setting, scene or location, scope or space mostly means firmly delineated, clearly defined zones in which filmic events happen. These venues of acts and actions are well described in contemporary film theory. Since the 1970s, philosophical studies of film concerning paradigms of time and motion and, in the last decades, research on early cinema, have made valuable contributions to the comprehension of cinematic movement. Vade mecum – Where the Paths Lead (Vademekum – Wohin die Wege führen) and Departure and Arrival (Aufbruch und Ankunft), the first two volumes of the series (Sonderzahl Verlag), take up these insights and lead to further questions: What is locomotion (Fortbewegung) in film related to? To be perceived, does it not need its Other, the path? A wide array of analyses draws the eros of film studies away from movement to pathway (von Bewegung zu Weg). It turns the research on cinematic motion – as (New) Materialism would put it – upside down. (Karl Sierek / Translation: Ted Fendt)
  
Free admission, voluntary solidarity contribution (1 euro) for the "Kulturpass" initiative
Related materials
For each series, films are listed in screening order.