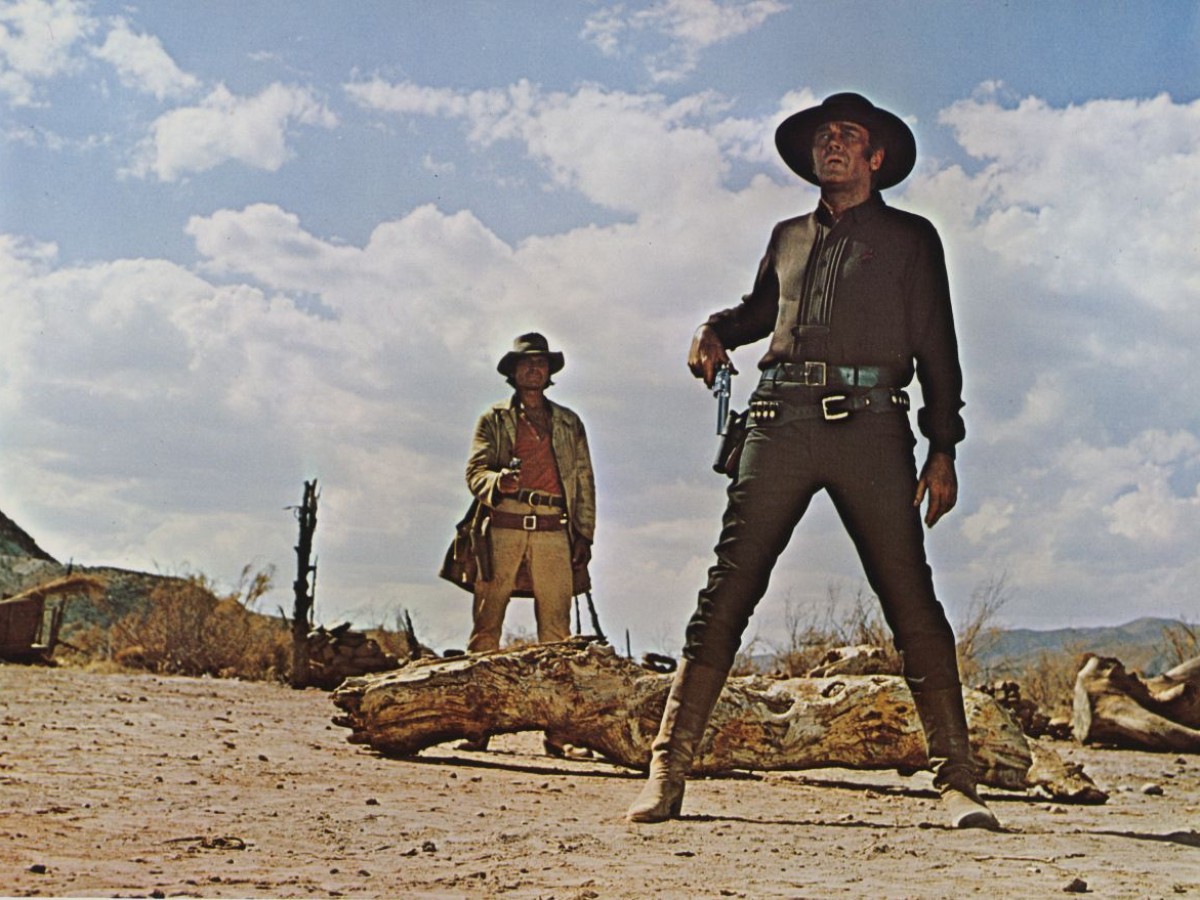 C'era una volta il West / Once Upon a Time in the West
Regie: Sergio Leone; Drehbuch: Sergio Leone, Dario Argento, Bernardo Bertolucci, Sergio Donati; Kamera: Tonino Delli Colli; Schnitt: Nino Baragli; Musik: Ennio Morricone; Darsteller*innen: Henry Fonda, Claudia Cardinale, Jason Robards, Charles Bronson, Gabriele Ferzetti, Paolo Stoppa, Woody Strode, Jack Elam.
IT/US, 1968, DCP (von 35mm), Farbe, 166 min. Englisch
Kein Western, sondern ein Traum von diesem – und der Traum eines Europäers von Amerika, das nicht nur vermessbares Land, sondern ein Traum vom Unermesslichen ist. Und natürlich auch dies: die Korrumpierung, Zerstörung des Traums – Paradise Lost. Lange, langsame Abschiede. Noch einmal: die Wüste. Das Monument Valley. Das weite Land. Der große Himmel. Einmal noch: der Blick auf Jason Robards' unendliche Müdigkeit, wenn ihm Claudia Cardinale die letzte Tasse Kaffee seines verrinnenden Lebens serviert. Das letzte Mal das Rauschen des Pazifiks, und sei es nichts als die Summe der unerfüllten Wünsche im Moment des Sterbens. Nochmals: die Wehmut und der Stolz in Henry Fondas kalten, blauen Augen. Einmal noch: die Hochzeitstafel vor dem Haus und die rotkarierten Tischtücher, die sich im Wind heben. Ein Film finaler Augenblicke, die sich gleichsam endlos zu dehnen versuchen, als wollten sie sich mit aller Macht gegen die Zeit und das Verlöschen behaupten. (H.T.)
Achtung:
Wir bedauern mitteilen zu müssen, dass die Vorführung von
C'era una volta il West / Once Upon a Time in the West
von Samstag, 15.1. auf Samstag, 22.1. um 13 Uhr verschoben werden muss.
Weitere Informationen