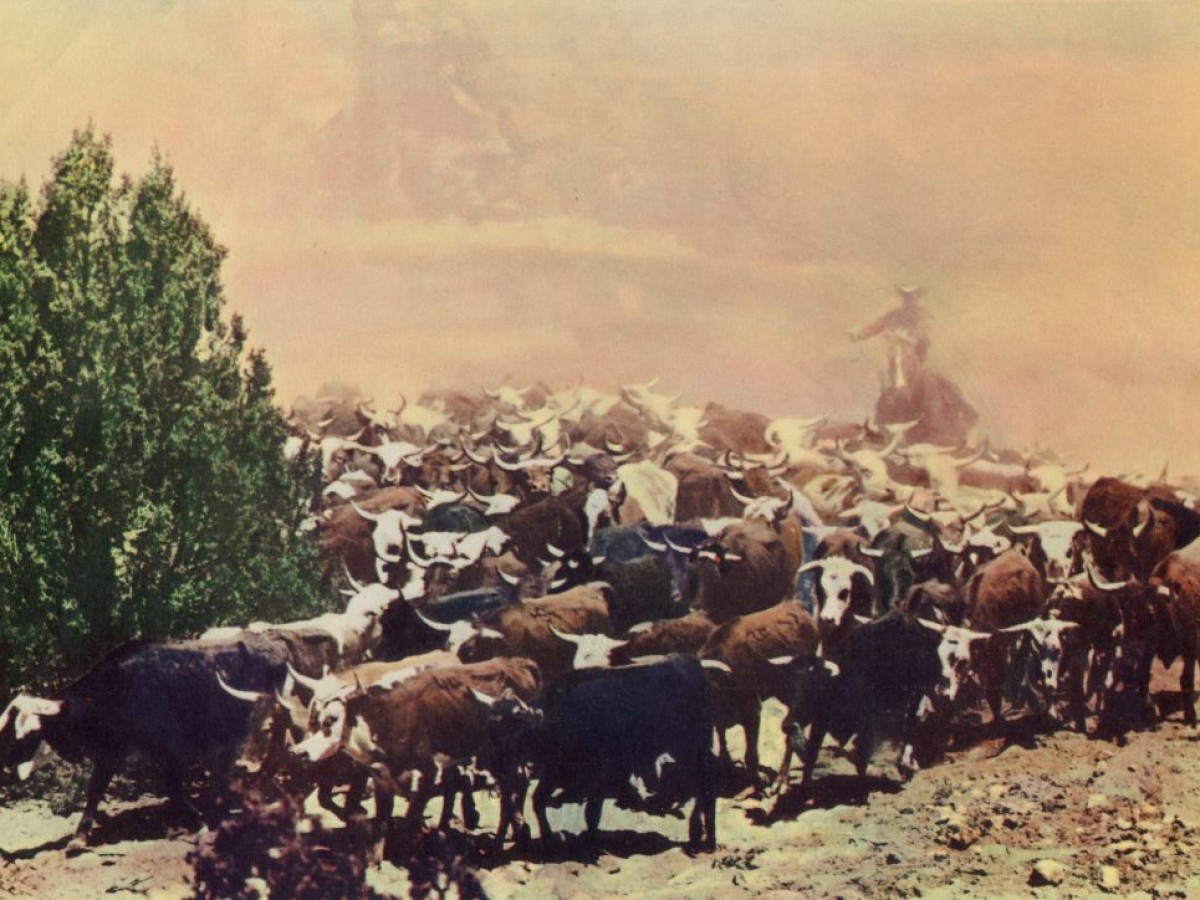 Cowboy
Regie:
Delmer Daves; Drehbuch: Edmund H. North, Dalton Trumbo nach der Autobiografie
Scenes from the life of a cowboy
von Frank Harris; Kamera: Charles Lawton Jr.; Schnitt: Al Clark, William A. Lyon; Musik: George Duning; Darsteller*innen: Glenn Ford, Jack Lemmon, Anna Kashfi. US, 1958, 35mm, Farbe, 87 min. Englisch
Delmer Daves gehört zu den herausragenden Hollywood-Regisseuren, die vielleicht gerade aufgrund ihrer virtuosen Vielseitigkeit selten unter die großen
auteurs
eingereiht werden, obwohl ihre Handschrift unverwechselbar ist. Dabei hat Daves seine Meisterschaft im Film noir ebenso wie im Melodram bewiesen, aber am häufigsten brillierte er im Western.
Cowboy
, wiewohl zu Unrecht weniger bekannt, ist mit seiner leichtfüßigen Mischung von komischen und ernsten Tonlagen ein Musterbeispiel für die Qualitäten von Daves – auch als Schauspielleiter: Seine Stars Glenn Ford und Jack Lemmon waren vielleicht nie wieder so gut wie hier. Lemmon spielt einen Hotelpagen aus Chicago, der sich als Greenhorn einem von ihm mitfinanzierten Rindertreck anschließen darf. Was sich als humoristische Entzauberung handelsüblicher Wildwestmythen anlässt, gewinnt rasch an Dramatik und Tiefe: eine gleichermaßen augenzwinkernde wie abgeklärte Antwort auf
Red River
. (C.H.)