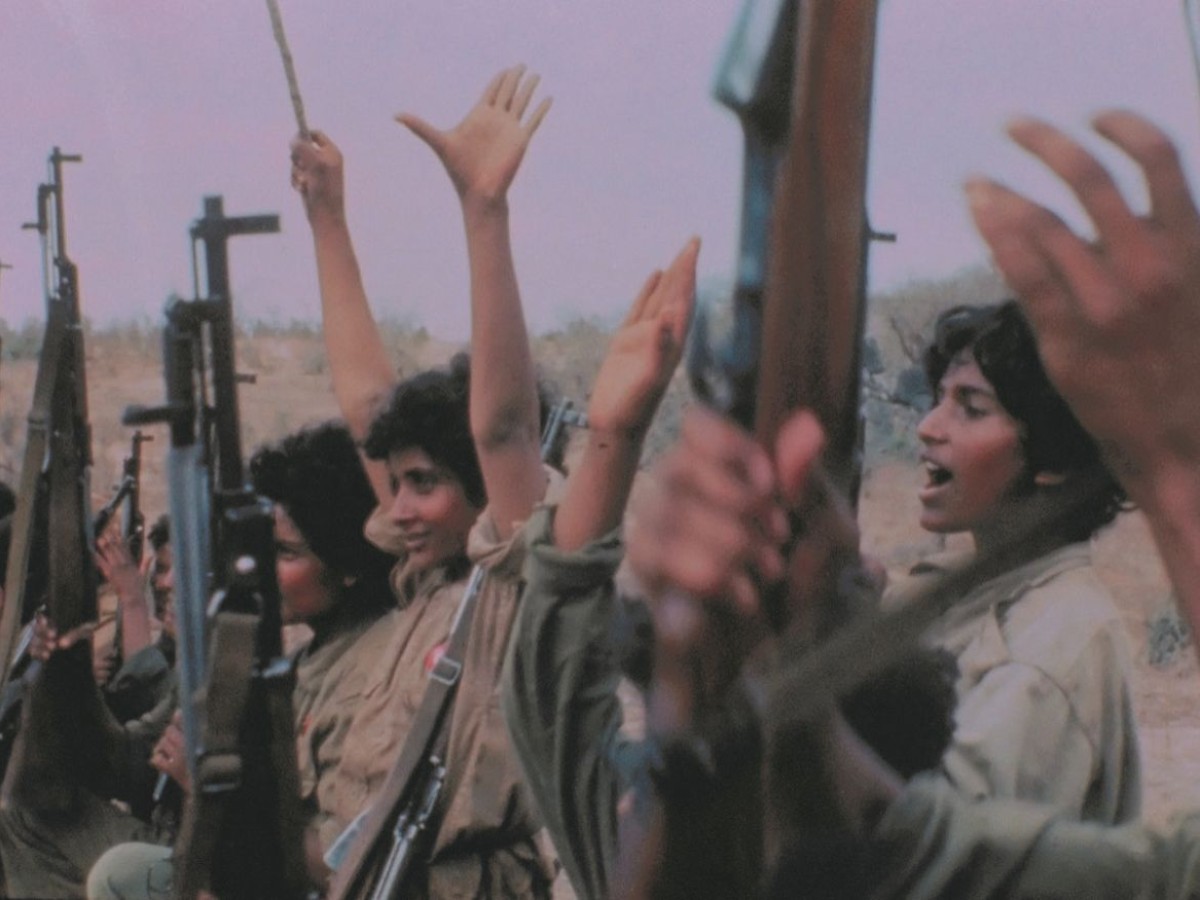 Saat el Fahrir Dakkat, Barra ya Isti Mar (The Hour of Liberation Has Arrived)
Heiny Srour. FR/LB/UK, 1974, DCP (von 35mm), Farbe und sw, 62 min.
Arabisch mit engl. UT
The Hour of Liberation Has Arrived
war 1974 der erste Film einer arabischen Regisseurin bei den Filmfestspielen von Cannes. Heiny Srour porträtiert darin die revolutionären Kämpfer*innen von Dhufar, die angesichts der imperialen Vorherrschaft zur Einheit aufrufen. Die Dhufar-Befreiungsfront gegen das anglo-sultanische Regime zog von 1964 bis 1976 weitere Kämpfer*innen aus dem Oman und dem Osten der Arabischen Halbinsel an. Die Bewegung schuf soziale, kulturelle, wirtschaftliche und militärische Strukturen, die von einer antikapitalistischen und antiimperialistischen Befreiungsideologie getragen wurden. Srour unterstreicht die starken feministischen Unterströmungen des Dhufari-Befreiungskampfes als festen Bestandteil der Ideologie der Bewegung. Auch stilistisch ist der Film radikal, da er mit formalen Elementen des Dritten Kinos arbeitet. (S.P.)
In Anwesenheit von
Heiny Srour
am 13.4.