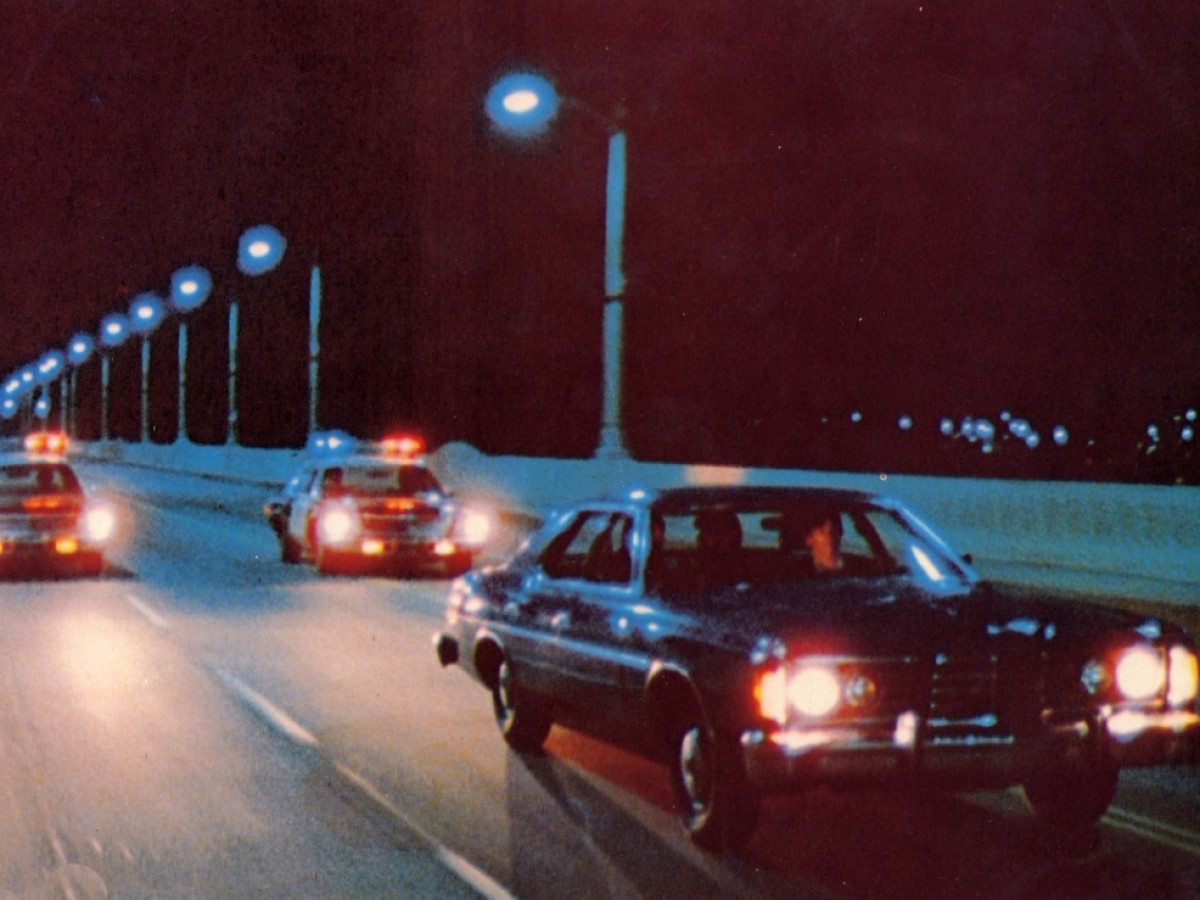 The Driver
Regie, Drehbuch: Walter Hill; Kamera: Philip H. Lathrop; Schnitt: Tina Hirsch, Robert K. Lambert; Musik: Michael Small; Darsteller*innen: Ryan O'Neal, Bruce Dern, Isabelle Adjani, Ronee Blakley. US, 1978, 35mm, Farbe, 90 min. Englisch
Walter Hills meisterhaft reduzierter Actionthriller verweigert Realismus und Psychologie: Die Handlung ist minimalistischer Vorwand für brillantes Filmemachen. Hochökonomisch konzipiert im Hawks-Stil, asketisch verdichtet wie bei Bresson oder in den bezwingenden Noir-Nocturne-Atmosphären Melvilles, durchsetzt mit packenden, elegant aufgelösten Szenenfolgen von Rasereien bis zum Crash. Die namenlosen Figuren: Genre-Archetypen. Ryan O'Neal, das Kofferradio mit Country-Musik am Ohr, ist
The Driver:
wortkarger Spezialist für Fluchtfahrten. Bruce Dern als
The Detective
jagt ihn obsessiv. Isabelle Adjani ist
The Player,
die Frau zwischen ihnen. Christian Petzold: "Ein Film, der keine Muse braucht, der sich und seinen Männern genügt, die sich in ihrem coolen Skill beeindrucken – und ahnt, dass es damit bald vorbei sein wird. So sind es die Frauen, die wissen:
some things hurt more than cars and girls.
" Ein hochprozentiges Genre-Destillat. (C.H.)