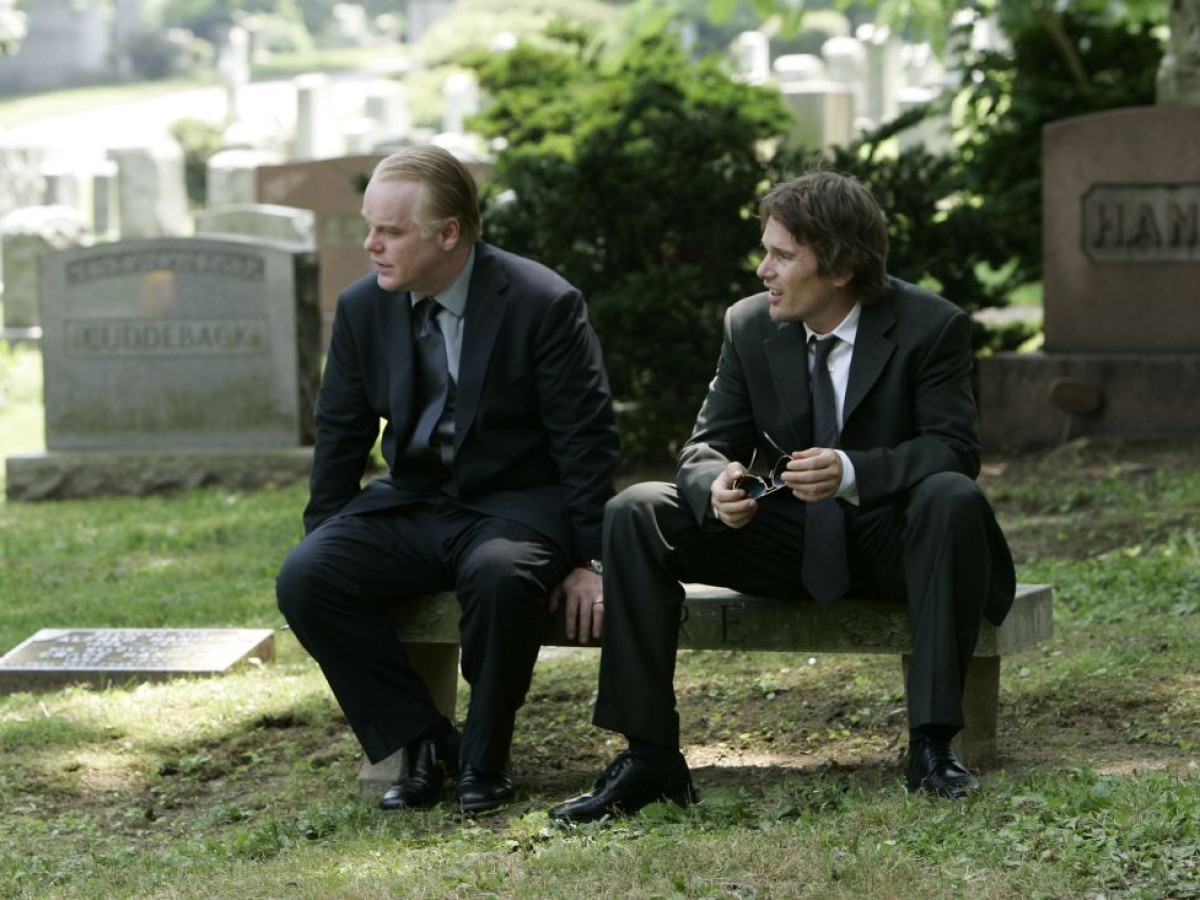 Before the Devil Knows You're Dead
Regie: Sidney Lumet; Drehbuch: Kelly Masterson; Kamera: Ron Fortunato; Schnitt: Tom Swartwout; Musik: Carter Burwell; Darsteller*innen: Philip Seymour Hoffman, Ethan Hawke, Marisa Tomei, Albert Finney. 
US, 2007, 35mm, Farbe, 117 min. Englisch 
Das Brüderpaar Andy (Philip Seymour Hoffman) und Hank (Ethan Hawke), beide von Geldsorgen getrieben, beschließen als vermeintlich sicheren Coup, das Geschäft ihrer Eltern auszurauben. Es kommt aber anders als geplant und die beiden landen prompt in einer sich immer schneller drehenden Abwärtsspirale. Gejagt vom kalten, auf Rache sinnenden Vater (Albert Finney), entspinnt sich ein unerträgliches Katz-und-Maus-Spiel. Sidney Lumets Abschied vom Kino erinnert in Ansätzen frappant an Robert Bressons nicht minder düsteren 
L'Argent
 (1983). Sucht und Verderben stehen Wohlstand und Zufriedenheit unvereinbar gegenüber wie die ungleichen und glücklosen Brüder Andy und Hank. Und weil kapitalistische Gier niemanden verschont, mündet 
Before the Devil Knows You're Dead
 in einen gewaltigen Schlussakkord, der noch lange nachklingt, wenn der Film längst vorbei ist. (E.S.)
Introduced by
Elisabeth Streit
on September 28
Please note
: Unfortunately, the only available copy of
Power
(1986)
 turned out to be unplayable. We are therefore showing
Before the Devil Knows You're Dead
(2007) instead.