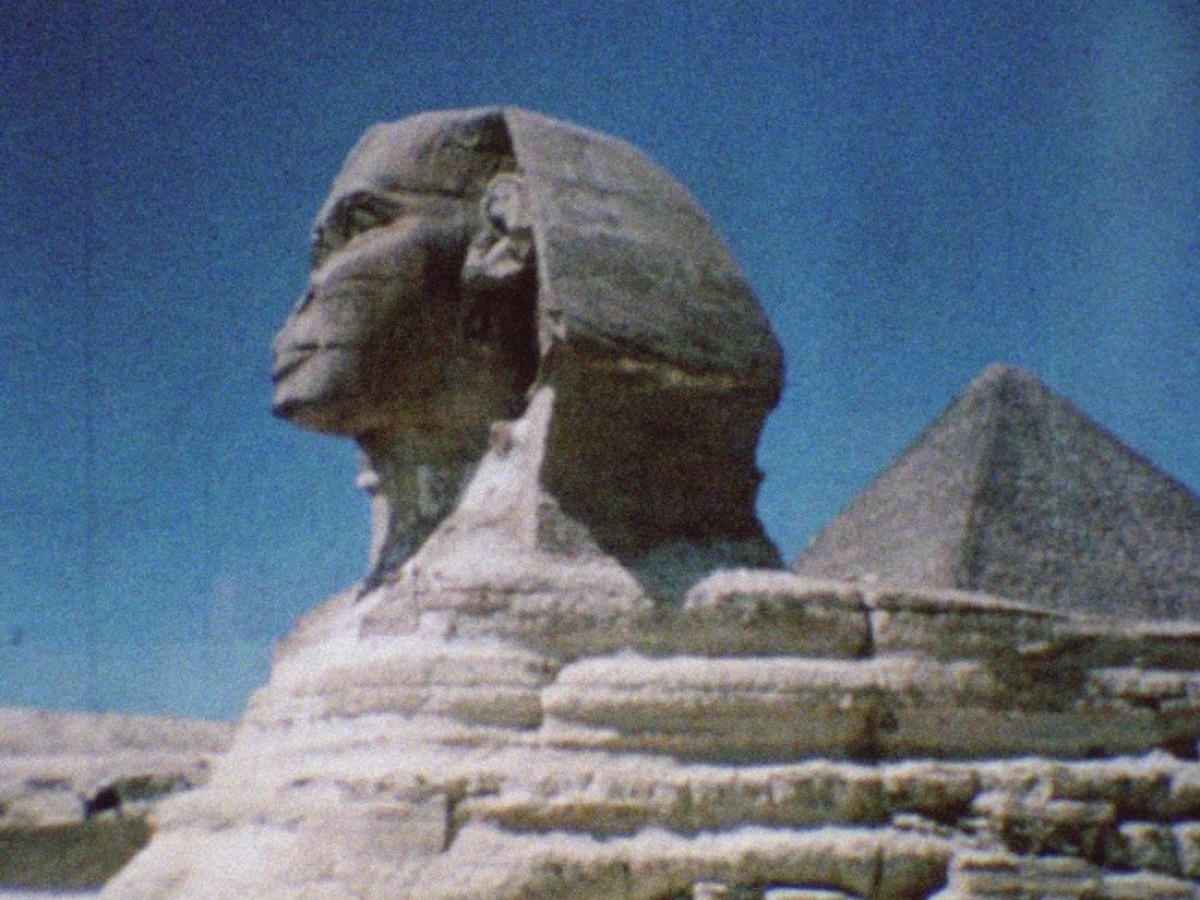 Riddles of the Sphinx
Ein Film von Laura Mulvey und Peter Wollen; Kamera: Diane Tammes; Schnitt: Carola Klein, Larry Sider; Musik: Mike Ratledge; Darsteller*innen: Dinah Stabb, Merdel Jordine, Rhiannon Tise. GB, 1977, DCP (von 16mm), Farbe und sw, 91 min. Englisch 
Davor:
AMY! 
Laura Mulvey, Peter Wollen; Kamera: Diane Tammes; Schnitt: Larry Sider; Darsteller*innen: Mary Maddox, Yvonne Rainer, Jonathan Eden. GB, 1980, DCP (von 16mm), Farbe und sw, 33 min. Englisch 
Was bedeutet es, eine Heldin in einer patriarchalen Gesellschaft zu sein? Diese Frage beleuchtet
AMY!
auf vielschichtige Weise, indem Mulvey und Wollen historisches Bild- und Textmaterial mit neuen Film- und Tonaufnahmen verweben (u. a. liest Yvonne Rainer Texte von Amelia Earhart und Gertrude Stein). Gewidmet ist der Film der britischen Flugpionierin Amy Johnson, die 1930 als erste Frau einen Alleinflug von England nach Australien unternahm, um dann, als Heldin gefeiert, ungewollt von einer ganzen Nation vereinnahmt zu werden (was in der Songzeile "Wonderful Amy, how can you blame me for loving you" gipfelte). Nach dem Amazonenmythos in
Penthesilea
nimmt
Riddles of the Sphinx
eine andere mythologische Figur als Ausgangspunkt für eine feministische Erforschung der Komplexität und der Herausforderungen von Mutterschaft im Patriarchat. Zwei Jahre nach dem Erscheinen ihres bahnbrechenden Aufsatzes "Visuelle Lust und narratives Kino" unternimmt Mulvey mit Wollen eine positivere Auseinandersetzung mit dem klassischen Hollywoodkino: Sie verbinden visuelles Vergnügen mit Kritik. (A.P.)
In Anwesenheit von
Laura Mulvey
am 17.11.