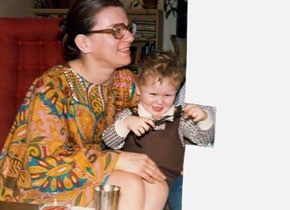 Inside Stories. Film and Biography
November 23 to 26, 2007
Since the early days of cinema, biographical films have figured among the most popular narrative forms. They exist in a vast array of styles and within a spectrum of genres reaching from musicals to documentaries. Accompanied by a series of screenings, the symposium Inside Stories explores the various manifestations of this narrative model and the continuing attraction of "bio-pics".

A number of lectures, panel discussions and talks with filmmakers will focus on the biographies of artists – the representation of the "inner" world of creative subjects and the relationships between "life" and "work". Further contributions investigate how the bio-pic's tendency to create unified identities (individual, cultural, national) can be questioned by experimental, documentary and essayistic forms of cinema.

A special focus is being placed on the (re-)construction of women's biographies in cinema, and thus the portrayal of gender structures in biographical films. Examples extend from Lola Montès (Max Ophüls) to Frida Kahlo (as seen by Paul Leduc) and the writer Gisela Elsner (Die Unberührbare/No Place to Go by Oskar Roehler). A new Austrian film will have its first Vienna screening during the show: The End of the Neubacher Project by Marcus J. Carney.

The symposium and film series are jointly organized by the Ludwig Boltzmann Institute for the History and Theory of Biography, the Institute for Theatre, Film and Media Studies at the University of Vienna and the Austrian Film Museum.