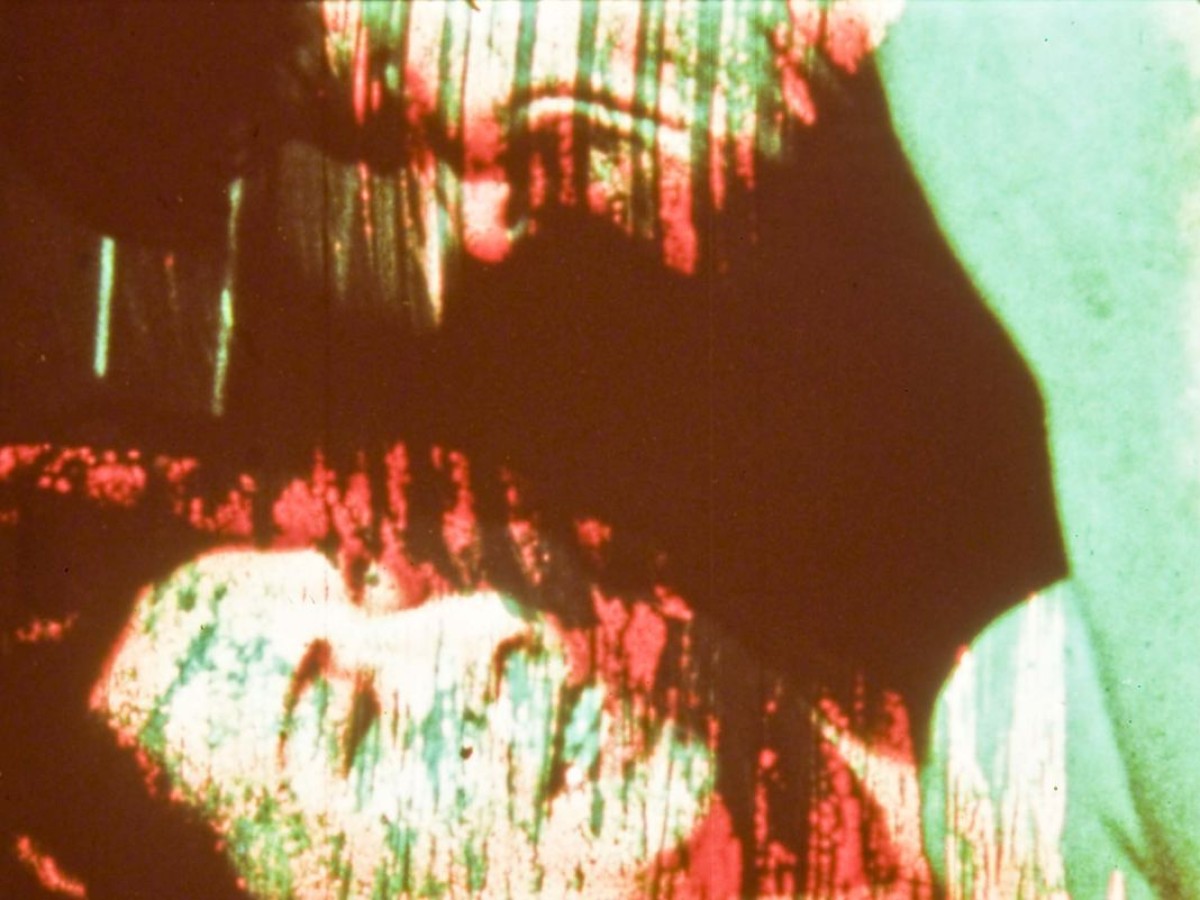 Films You Cannot See Elsewhere
The Amos Vogel Atlas – Chapter 14:
Sex. Films. 1950–2000
September 6 to October 18, 2023
 
Among the taboo subjects treated in Amos Vogel's groundbreaking book Film as a Subversive Art, sexuality naturally plays a key role. "The new sexual revolution has not yet transformed relations between the sexes and is, in fact, at times attacked by the new feminists as male-oriented. Hardcore sex has created new millionaires," he wrote, "but it has not yet changed a sexually repressive civilization." Vogel's assessment was far-sighted. Half a century on, the most comprehensive chapter yet in the Amos Vogel Atlas asks to what degree Vogel was right, using select examples to trace the history of the liberalization of sexuality on film.
 
In keeping with Vogel's definition, the focus here is the public examination of sex on film: its effects as a cinematic material and not its production for private consumption. The starting points are consequently famous cases of censorship such as Jean Genet's Un chant d'amour (1950) and Jack Smith's Flaming Creatures (1963). Explicit onscreen portrayals of sex caused bans, arrests and legal trials, and it was above all the avant-garde which took on the role as trailblazer in the entangling of explicit sex and art: from Carolee Schneemann and Andy Warhol to Kurt Kren and Maria Lassnig, one of this series' lines sticks close to Vogel's own considerations of so-called "sexual liberation." But in the field of commercial filmmaking, there also emerged – not always by design – unforeseen spaces of freedom, as can be seen exemplarily and completely antithetically in a double feature from 1971: the quirky exploitation cinema of Jess Franco's Vampyros Lesbos versus Die Spalte, Gustav Ehmck's radical break from the sex-as-social report cliches of German cinema.
 
The sudden arrival of pornography in the mainstream as "radical chic," which was immediately incorporated into capitalist consumer culture, led in the course of the 1970s to entirely different movements: not only was Vogel concerned with the politicization of breaking sexual taboos as a provocation, the media itself was too in the form of "scandal films." Pier Paolo Pasolini's Salò (1975) and Ōshima Nagisa's Ai no corrida (In the Realm of the Senses, 1976) played a central role in the debates about obscenity concerning "auteurist films," whose consummation Vogel found in the "deep moral duty" of Thierry Zeno's human-animal love film Vase de noces (1974). Complimenting this is the question of auteurism in pornographic production, which was only dealt with retrospectively: outstanding artworks emerged in both hetero-hardcore (Gerard Damiano, Radley Metzger) and gay porn (Peter de Rome, Jack Deveau).
 
Despite their legalization, films not approved for adolescents remained subject to controversy, even when studies showed that they featured less violence and sexism than approved productions. However, a progressive development did occur around second-wave feminism, not least in works that sought to redefine the relationship to sexual labor, such as Lady Shiva (1974) by Tula Roy and Working Girls (1986) by Lizzie Borden, while Verführung – Die grausame Frau (1985) by Monika Treut and Elfi Mikesch confronted an emancipatory approach with the world of BDSM. Furthermore, this Vogel Atlas presents diverse positions and approaches from avant-garde and animated films – such as the boundary-pushing masterpiece Asparagus (1979) by Suzan Pitt – as well as documentaries.
 
The selection has consciously been arranged so that female positions come more and more into the foreground. In this way, the end of the series offers a look at the late-20th century wave of art films featuring hardcore elements, represented by Catherine Breillat's Romance (1999) and Baise-moi (2000) by Virginie Despentes and Coralie Trinh Thi, probably the last true cinematic scandal in Europe's subsidized culture sector. (Christoph Huber / Translation: Ted Fendt)

Amos Vogel (1921–2012), an Austrian-born Jew, became one of the most important figures in international film culture after his emigration to the United States. The Amos Vogel Atlas is a series dedicated continuing Vogel's oppositional legacy alongside the study of his literary estate, which is deposited in the Film Museum. Rarities from the collection represent key focal points.

Related materials
For each series, films are listed in screening order.