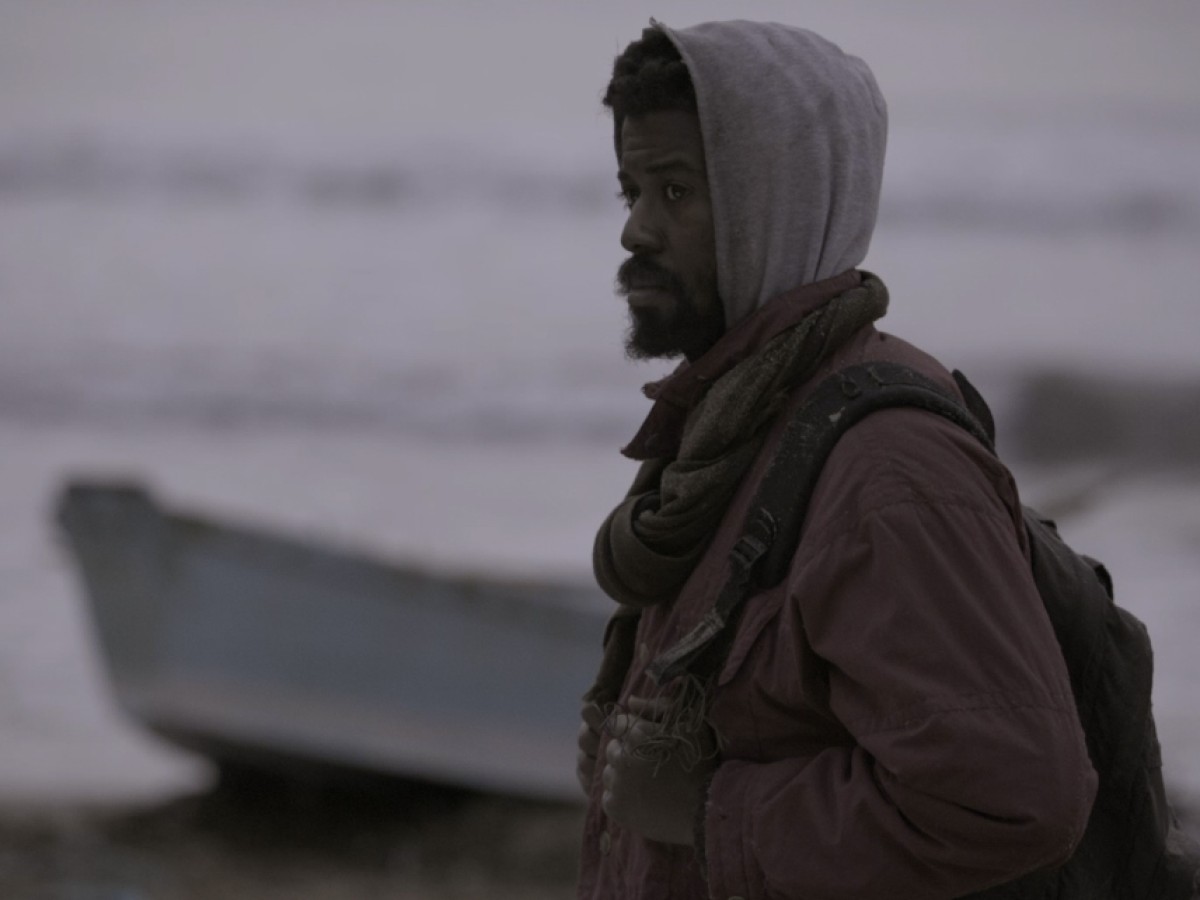 Akher wahed fina (The Last of Us)
Director: Ala Eddine Slim; Cast: Jahwar Soudani, Fathi Akkari, Jihed Fourti. Tunisia/Qatar/VAE/Lebanon, 2016, 95 min. No Dialogue
Before
:
L'Automne (The Fall)
Ala Eddine Slim. Tunisia, 2006, 14 min. Arabic with English subtitles
Refugees have long become a topos in cinema, mostly narrated via clichés that shift between the victimization of the protagonist and his/her apotheosis as a new, useful member of society. Ala Eddine Slim dares to open a new chapter in their representation, choosing an iconography of escape that rejects a dramaturgy of spoken words, entering into a dialogue between the visual, the sensual, and the perception of the spectator instead.
Akher wahed fina
unfolds in a relatively subjective way, not via a trope that tries to ofer universal insights, but rather – in often blurry nightly pictures – to keep track of this man and his opaque ways. At the beginning, we meet a man ready for departure. He steals a boat, sways on the waves, lands at some nameless shore, and is suddenly swallowed up by a primeval forest. Besides some snails on the bark of the trees, this place seems to ofer little hope of survival. With this surprising maneuver from still yet-undefined refugee story to the arduous discovery of nature, Slim not only upends viewers' expectations, but follows quite a new path: a spiritual trip, maybe to enlightenment, maybe to contentment or another form of "refuge" in this world. Experience yourself. (Gunnar Landsgesell)