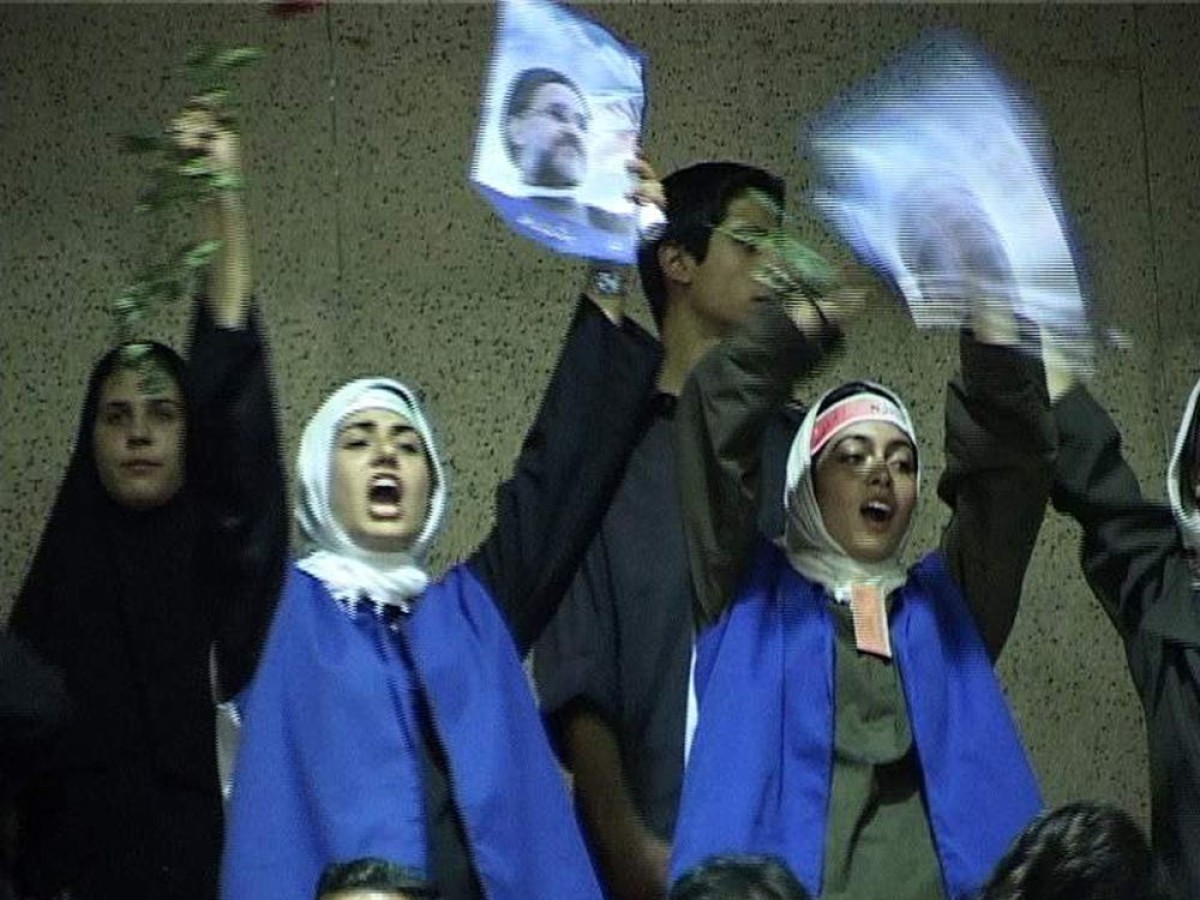 Ruz-egar-e ma (Our Times)
Director, Screenplay: Rakhshan Banietemad; Cinematography: Soheil Noruzi; Editing: Mohsen Abdolvahab, Pirooz Kalantari, Nava Rohani; With: Pegah Ahangarani, Arezzu Bayat. Iran, 2002, DCP, color, 65 min.
Persian with English subtitles
Ma nimi az jamiat Iranim (We Are Half of Iran's Population)
Director, Screenplay:
Rakhshan Banietemad; Editing: Reza Bahrami Nezhad. Iran, 2009, DCP, color, 47 min.
Persian with English subtitles
Our Times
and
We Are Half of Iran's Population
are arguably the centerpieces of Banietemad's reinvention of herself as a political documentary filmmaker in the 21st century. Both films deal as directly as possible with the suppression of women's rights and the plight of women to instigate grassroots change in contemporary Iran.
Our Times
captures people's involvement in the debates leading up to the 2001 presidential election. The first of its kind in decades, the election saw the emergence of a moderate, reformist candidate (Khatami) and brought long lines of voters back to the polls. Roaming Tehran's busy streets with her handheld camera and following a variety of groups who speak about their hopes and dreams for change, Banietemad creates an invaluable record of a certain vibrant and open moment in contemporary Iranian history when change really seemed possible. At the heart of the film are the women who registered to run for president, many of whom were completely unknown and without any official party affiliation. Seven years later, on the eve of another election, Banietemad "return[ed] to the scene of the crime" to shoot a sequel. Her main argument remains:
We represent half of Iran's population and deserve to be heard!
(T.A.)