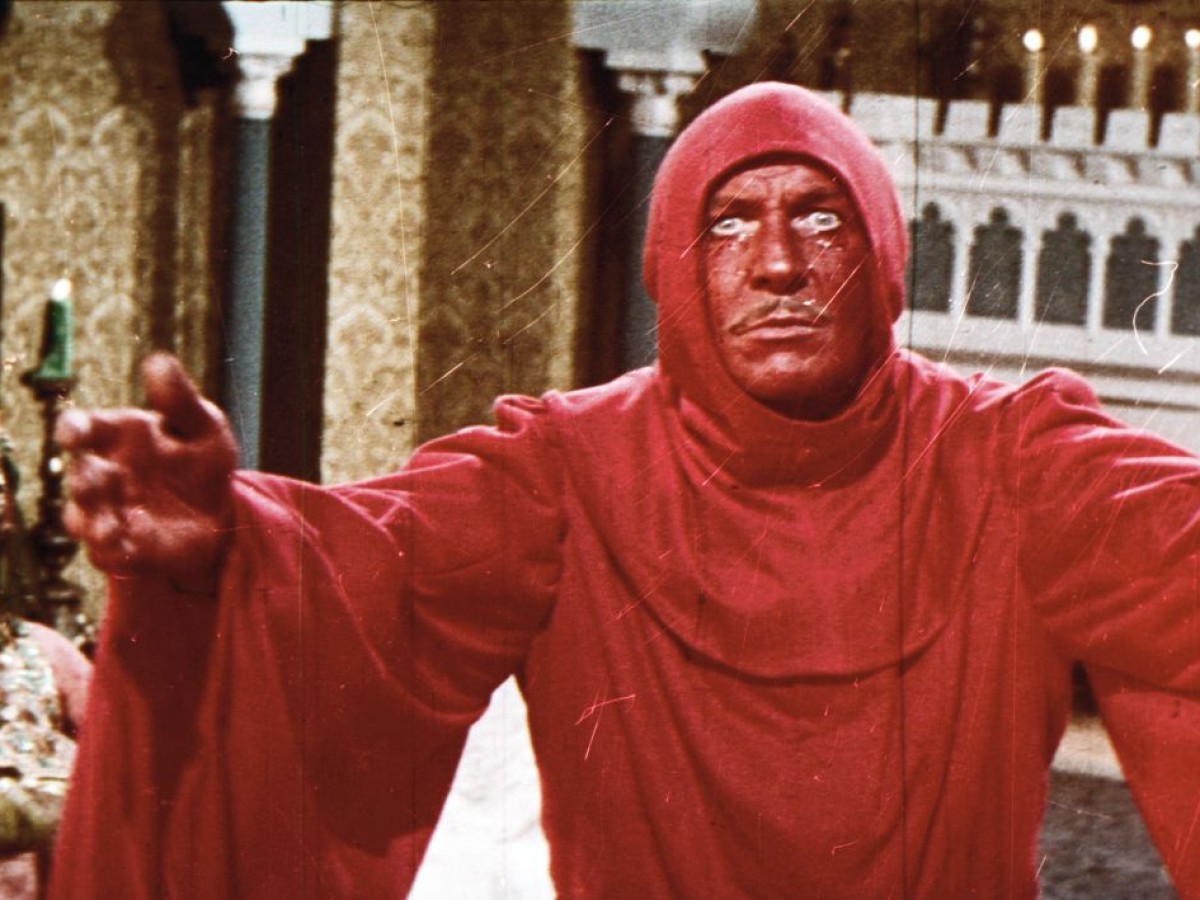 The Masque of the Red Death
Regie: Roger Corman; Drehbuch: Charles Beaumont, R. Wright Campbell nach Erzählungen von Edgar Allan Poe; Kamera: Nicolas Roeg; Schnitt: Ann Chegwidden; Musik: David Lee; Darsteller*innen: Vincent Price, Hazel Court, Patrick Magee, Nigel Green, Jane Asher.
GB/US, 1964, 35mm, Farbe, 82 min. Englisch 
Einer der schönsten Horrorfilme (nicht nur) von Roger Corman, angesiedelt im Italien des 12. Jahrhunderts. Edgar Allan Poes Schlussworte geben den Ton vor: "And Darkness and Decay and the Red Death held illimitable dominion over all." Vincent Price genießt es, den sadistischen und satanischen Prinzen Prospero zu spielen, der einige andere Adelige für dekadente Gelage auf sein Schloss geladen hat, während draußen die Pest mit verheerenden Folgen wütet. Cormans atmosphärisch und metaphysisch reichster Film verdankt seinem Drehort London nicht nur die Mitwirkung vieler britischer Charakterdarsteller*innen, sondern auch die stimmungsvolle Kameraarbeit des späteren Regisseurs Nicolas Roeg. Die exquisite Farbregie kulminiert in einer Serie verschieden gefärbter Räume, die in Prosperos Schloss mehrmals durchmessen werden, bis es heißt: "It's time for a new dance to begin." (C.H.)
Gezeigt wird eine rare Technicolor-Kopie aus unserer Sammlung, bei der wegen stark zunehmender Schrumpfung unsicher ist, ob sie in Zukunft erneut eingesetzt werden kann.