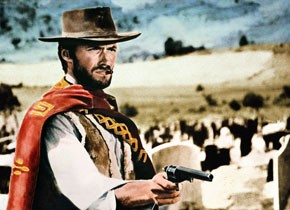 Carte Blanche for Peter Konlechner
May 9 to June 20, 2014
 
On its 50th anniversary, the Film Museum invites its co-founder and co-director (from 1964-2001) to curate a "Carte Blanche" selection of works. Peter Konlechner, born in 1936, was already a respected member of Vienna's film scene before he and Peter Kubelka launched the Austrian Film Museum. He studied communications engineering at the Technical University and, in the fall of 1961, started a film society there, the "Cinestudio". A year later, he organized a highly successful International Short Film Festival, where he also met Kubelka. When Peter Konlechner retired at the end of 2001, he had shaped Austrian film culture for more than forty years.
 
"I was fascinated first by the technology of film. Instead of playing soccer or joining youth groups, as a teenager I spent my time in movie houses. When I found a film projector in the long-defunct Burg Kino in Klosterneuburg, I began to project anything I could get my hands on: newsreels, commercials and feature film trailers, borrowed from everywhere. Starting in the kitchen of my very patient grandmother, later during vacations to the Salzkammergut in front of startled locals – even then including Battleship Potemkim. And again later, as a student at the Technical University in Vienna, at the Cinestudio, which I had founded.
 
From the very beginning, it wasn't so much the storyline, the actors or the (political) message of a film that interested me most. It was the genuine nature of the film, the director's design which really only comes to life in the editing room. That is why, during my tenure at the Film Museum, it was our mission to show only the complete oeuvre of a filmmaker, because only then can one truly understand his or her development as an artist. This can only succeed if there is an authentic presentation of the works: silent films played silently and at the right speed, sound films in their original language and in the best available prints.
 
After 37 years of creating retrospectives, this "Carte Blanche" is not an attempt to define a film canon. Rather, it's a very personal homage to the filmmakers whose work I was able to bring to Vienna and with whom I often shared a personal relationship. Starting with Groucho Marx, who presented me and my bride (both non-smokers) with a smoking set as a wedding gift along with the inscription, "This is the ideal gift for a non-smoking couple," to Federico Fellini, for whom the Demel pastry shop created a special window display, to Chuck Jones, who drew Bugs Bunny or Pepe Le Pew on any piece of paper within his reach.
 
My selection was also determined by moments such as these: Elia Kazan told me about a Russian movie set in Siberia that he had seen 30 years earlier and been unable to locate since – an hour later I was able to screen Aėrograd for him from our collection. In gratitude, Kazan gave the Museum a brand new print of America, America. Both of these films are in the program. As well as works by Jean Eustache, who died far too soon; in 1979, he wrote in our guest book, "en fait ce séjour m'a bouleversé. J'espère revenir avec plus de serenité" – sadly, he was never able to return.
 
The retrospective is dedicated to all those artists who we could welcome since 1964 – and to you, our audience, the members of the Austrian Film Museum." (Peter Konlechner)
 
Peter Konlechner's selection includes works by Busby Berkeley, Luis Buñuel, Charles Chaplin, Aleksandr Dovženko, Sergej Eisenstein, Jean Eustache, Rainer Werner Fassbinder, Federico Fellini, Chuck Jones, Elia Kazan, Akira Kurosawa, Richard Leacock, Sergio Leone, Jonas Mekas, Georges Méliès, Jean Renoir, Eric Rohmer, Ken Russell, Werner Schroeter, Don Siegel, Agnès Varda, Dziga Vertov, Luchino Visconti, Raoul Walsh, Lina Wertmüller, Billy Wilder, Basil Wright & Harry Watt, as well as films featuring the Marx Brothers, Mae West, W.C. Fields and Laurel & Hardy.
Projects in the framework of the Film Museum's 50th anniversary are supported by the Austrian Film Institute, the City of Vienna and the Austrian Federal Chancellery
Related materials