In Person:
Michael Snow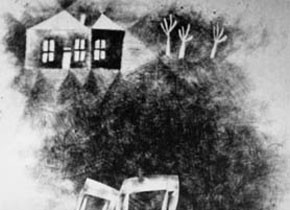 February 24 to 27, 2012
Michael Snow, born in Toronto in 1929, is one of the most influential artists of the past half-century. Among his multiple disciplines – improvisational jazz, painting, sculpture, video installations, photography – film is the medium which secured his breakthrough at the end of 1960s and to which he owes his central position in contemporary art. Film curators and critics advanced Snow's work long before the art world recognized his importance. His "structuralist epics" (J. Hoberman) such as
Wavelength
(1967),
La Région
centrale
(1971),
Rameau's Nephew
(1974) and
So Is This
(1982) are regarded as milestones of a "cinema of thought" which puts the relationship between image and viewer at the center of the work.
Many of Michael Snow's works are continually screened in the Film Museum's ongoing cycle
What is Film
. Therefore, the series
In person: Michael Snow
and the parallel exhibition at the Vienna Secession focus more on those aspects of his work that are lesser known in Austria. They also offer the rare opportunity to experience Michael Snow in talks about his oeuvre.
The four programs of the series deal with Snow's early work (including the animated
A to Z
from 1956 and
New York Eye and Ear Control
, propelled by the music of Albert Ayler); with
Wavelength
, as a core moment of his work, leading to a witty remake of sorts, the 2003
WVLNT – Wavelength For Those Who Don't Have the Time
; with his feature-length exploration of the digital medium (
*Corpus Callosum
, 2002); and with two other major works made right after
Wavelength
:
↔ (Back and Forth)
and
One Second in Montreal
(both 1969). 
Michael Snow
will be present for introductions and Q&As at all screenings. The event is held in cooperation with the
Vienna Secession
:
The Secession exhibition "Michael Snow. Recent Works" (February 23 to April 15, 2012) presents both new installations and photographic works.
Related materials