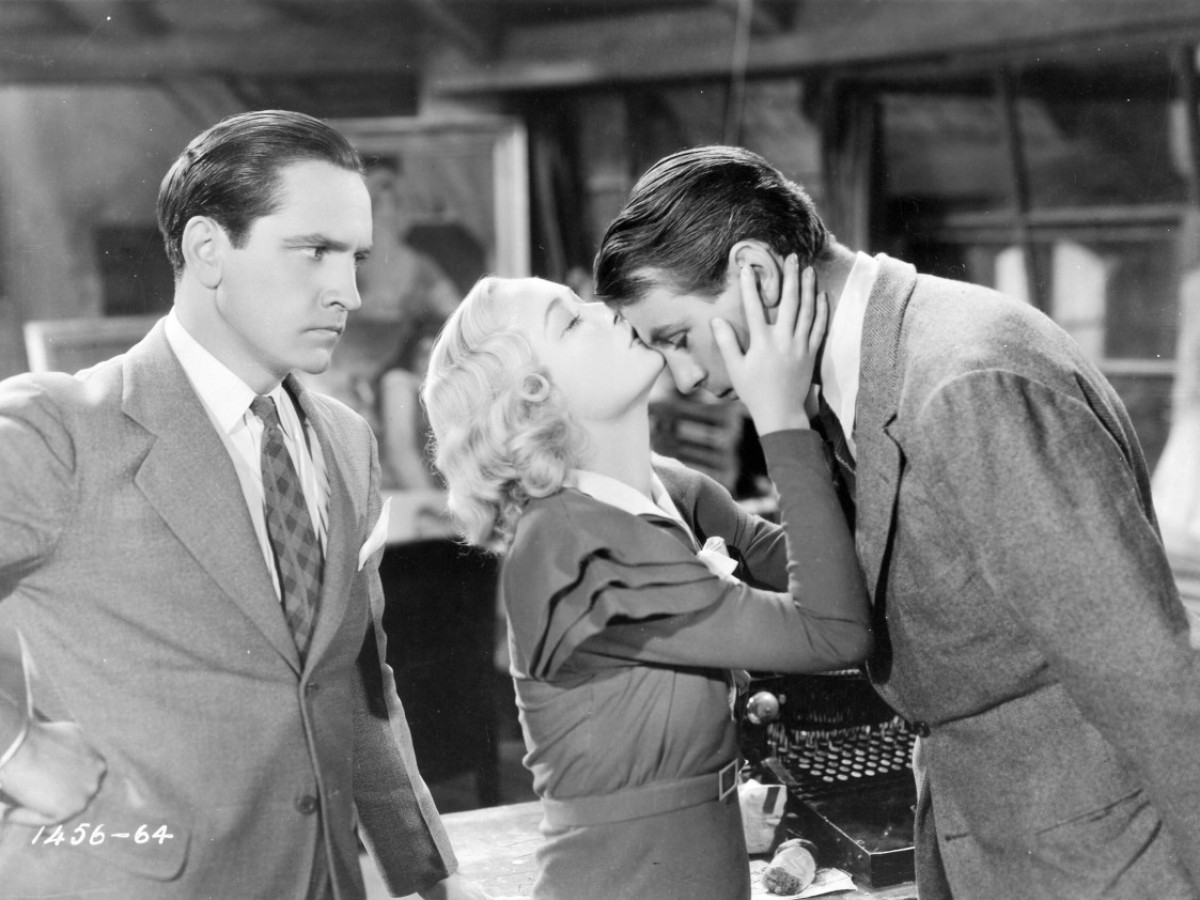 Lubitsch, Sternberg and Co.
Authorship in Hollywood, 1930-34
February 10 to March 9, 2017

In the course of a large-scale reappraisal of early sound cinema in the U.S., the Austrian Film Museum presents eight key auteurs from the era before the major studios implemented their rigid system of self-censorship: the Production Code. Whereas the first part of the project focused on the genius of the system (exemplified by the Warner Bros. output), the current program investigates the opportunities that the permissive atmosphere at the beginning of the turbulent thirties offered to several individualist filmmakers.

The spectrum ranges from classics such as Josef von Sternberg's films with Marlene Dietrich and Ernst Lubitsch's sophisticated sex comedies to stunning rediscoveries of later decades. These include pioneer director Dorothy Arzner as well as the mysterious Rowland Brown, whose highly original directorial works are shown so rarely that enthusiasm for Brown flares up only erratically, but burns all the more intensely for it.
 
The great directors who made their names in the silent era show how the specific "pre-Code" qualities suit their interests. Lax censorship allowed Lubitsch to create his spiciest romantic comedies (Trouble in Paradise) and most ambiguous musicals (The Smiling Lieutenant), while Sternberg indulged in the most feverish flights into exotic-erotic dream worlds, as with Dietrich in the role of an insatiable Czarina, The Scarlet Empress. Urban dynamics and fast, quick-witted dialogues drove Raoul Walsh's vital art of mise en scène to a breathtaking high point in comedies such as Me and My Gal. The realistic depiction of milieus grounded not only Walsh's films, but also affected those of Hollywood's flagship romantic Frank Borzage, resulting in transcendent love stories of the Depression era such as Man's Castle, his masterpiece.

While Walsh, Borzage and Brown flourished in companies which would later coalesce into 20th Century Fox, Frank Capra almost single-handedly spurred the rise of his old home base Columbia Pictures with daring subjects and an eagerness to experiment. Even Paramount, the self-proclaimed "Studio of the Stars," purposely relied on the competition between strong directors. It was at Paramount that an exceptional artist like Sternberg could realize his visions, packaged around "his" personal star Marlene Dietrich. He is also the perfect example of how the most nonconformist voices in Hollywood would be silenced under stricter industry regulations post-1934.

A master of innuendo, Ernst Lubitsch (1892-1947) was least affected by the measures taken by the Production Code (in 1935 he was even appointed head of production at Paramount). Nevertheless, the proverbial Lubitsch touch – the elegance of the deliberate "omission" aimed at implying something far more outrageous – never held more worth than in the pre-Code era: individual and "climatic" frivolities multiplied one another and unfolded uninhibitedly in comedies centered on love triangles and circles.

Josef von Sternberg (1894-1969) was already an established director when he made Marlene Dietrich the glamorous center of Morocco (1930). But this and his following films allowed him to let his singular idea of thoroughly "composed" and splendidly perverse cinematic poetry run free as never before. The increasing extravagance of his dramas of desire led to a loss of public favor. After his separation with Dietrich, it took decades for Sternberg's art to regain worldwide recognition.

Coming to Paramount as a celebrated theater director, Rouben Mamoulian (1897-1987) caused a stir in early talkies with his technical and stylistic innovations, such as the famous visual transformations in his Dr. Jekyll and Mr. Hyde, still considered the best film version of the original tale. His Lubitsch-inspired musical Love Me Tonight captivated audiences with rhythmical and narrative experiments, the "Sternbergian" Hammett adaptation City Streets with unusual ideas of image and sound – achievements that faded into obscurity as Mamoulian's star waned.

Dorothy Arzner (1897-1979) also had her most productive phase at Paramount: as the first woman with a regular directing career in classical Hollywood, she imbued her films with a unique feminist perspective and a subversive and socially critical touch revealed in the titles – from the hard-drinking tragicomedy Merrily We Go To Hell to a study of female independence: Working Girls.

Raoul Walsh (1887-1980) had been an icon of U.S. action cinema for decades, but in the pre-Code years at Fox he expanded the vigor and elan of his production in a special manner, as seen in the rediscovered comedy Sailor's Luck and above all in The Bowery, where the big-city exuberance of Pre-Code Hollywood is barely camouflaged by the 19th centutry New York setting.

The only "purely" pre-Code auteur in the program is Rowland Brown (1900-1963). His career as a director spans the years of 1931 to 1933, when it came to an abrupt end due to his uncompromising attitude. Both gangster films he made, Quick Millions and Blood Money, as well as the chain-gang drama Hell's Highway are concise, angry social studies with a distinct signature style, as mysterious as Brown's life story (his insider knowledge has been traced back to his own underworld ties).

Frank Borzage (1893-1962) may have switched between studios in the early thirties, but he remained true to himself: his romantic ideal, delicate and conjured up with overwhelming tenderness, productively interacted with pre-Code images of the economic crisis between New York (Bad Girl, awarded an Oscar for direction) and Germany (the Hans Fallada adaptation Little Man, What Now? with the rise of National Socialism in the background).

Having arrived at Columbia during the silent era, Frank Capra (1897-1991) soon established himself as the studio's flagship director. His best films, most of them made between 1931 and 1934, possess a severity miles away from the sentimental blend of "Capracorn" that characterizes his later films: from the brutal countdown to a bank crisis (American Madness) to the religious satire The Miracle Woman starring Barbara Stanwyck, who also gives a brilliant performance in Capra's atypical masterpiece The Bitter Tea of General Yen.

The retrospective is presented with the kind support of the U.S. Embassy in Vienna.
Related materials