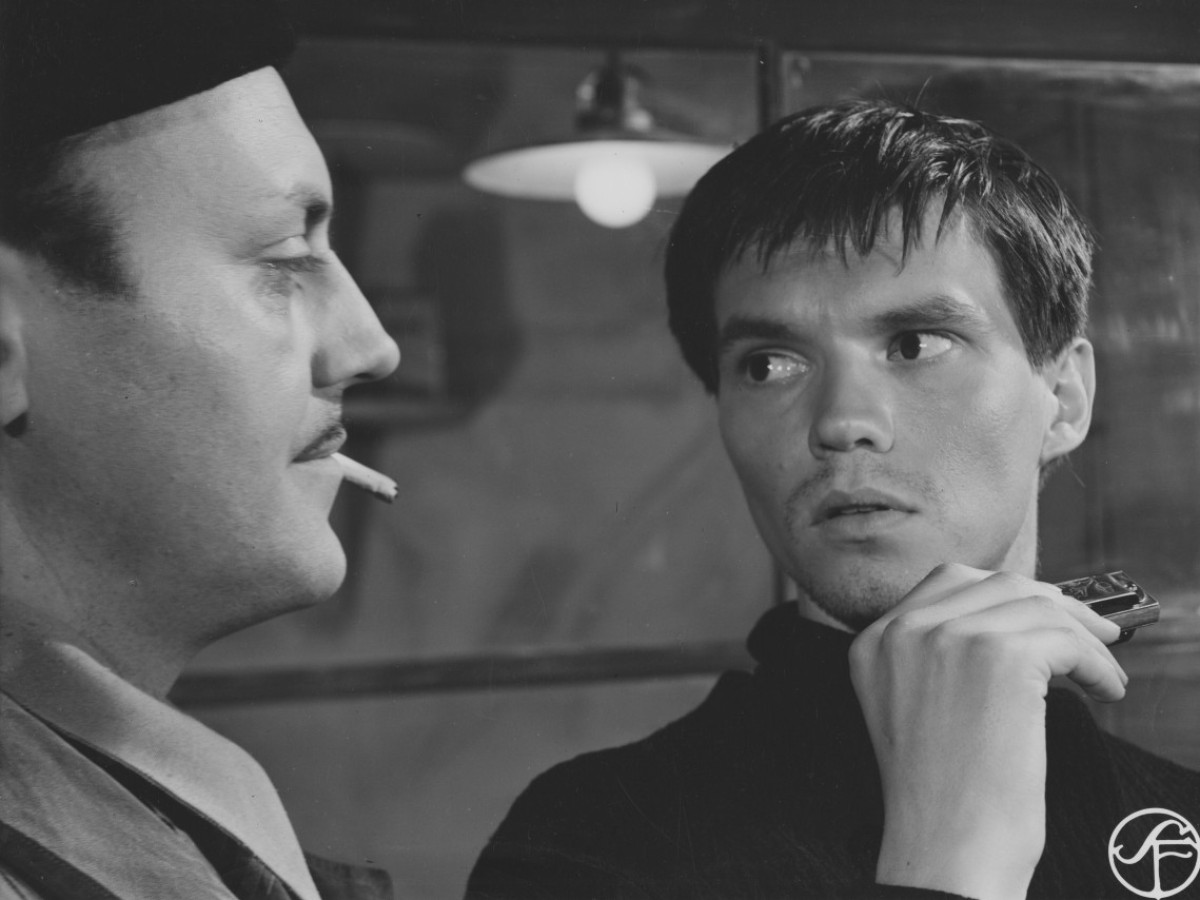 February 24 to March 6, 2017

The last time Alf Sjöberg's name was prominently featured in the press was in 2012, on the occasion of Michael Haneke's Amour winning the Golden Palm. Back then, many newspapers published a list of filmmakers who had won the most coveted festival prize twice before him, featuring Sjöberg as the first of this illustrious squad – he won the award in 1946 for Iris and the Lieutenant (a nowadays inaccessible film due to pending legal disputes) and in 1951 for Miss Julie. Even though Alf Sjöberg is now largely forgotten, having been driven out of film history by his student Ingmar Bergman, in the mid-twentieth century he was one of the world's most significant filmmakers.

On closer inspection, he still is: the flamboyance, the elaborate visual language extending up to the most minute detail of light, the general weight and precision of his work possess something deeply awe-inspiring. However, it is the kind of beauty we have forgotten how to love in the last few decades: that of a completely constructed cinema, in which every image and every single gesture, every ray of light and every fixture have been carefully put in place, as most thrillingly demonstrated by Fröken Julie (Miss Julie) or Karin Månsdotter (1954). Furthermore, a cinema whose allegories again and again lead to Christianity and its motifs – above all in Himlaspelet (The Heavenly Play, 1942) and the monumental Pär Lagerkvist adaptation Barabbas (1953). Ultimately, it is a cinema which, through its combative humanism and political alertness, as exemplified in Hets (Torment, 1944), calls to mind names such as Kurosawa, Pudovkin or Laurence Olivier.

In all of this, as well as in the skill and virtuosity of his work with actors, Sjöberg's filmmaking is clearly rooted in the theater. The Dramaten, the Royal Dramatic Theatre in Stockholm, was Sjöberg's school and his artistic home. There he studied acting from 1923 to 1925 and directed for many years; several of his stage productions found their way to the farthest corners of the country via radio and, later on, television.

The very aspect of his work that would make him most accessible to today's audiences plays a curiously secondary role in the perception of this director: Sjöberg was a genius of noir. Resan Bort (1945) seems like a melancholy variation on James M. Cain's The Postman Always Rings Twice (1934); Vildfåglar (Wild Birds, 1955) tells the tale of an amour fou. But, if we take a closer look, isn't even Torment an ultra-neurotic film noir in its allegory of fascism? And doesn't Barabbas, the parable of a hanger-on, give an account of the mental anguish of a haunted man whose time is running out?

Perhaps in this respect Sjöberg resembles so many others ousted from film history: one only needs to pose the right questions to the films and observe them from a previously ignored perspective in order to suddenly find oneself facing the most contemporary, modern of cinematic artists.

In the first Austrian Sjöberg retrospective, The Film Museum will show a selection of works representing nearly half of his cinematic output: eight films from 1942 to 1955. The program is kindly supported by the Swedish Film Institute.
Related materials