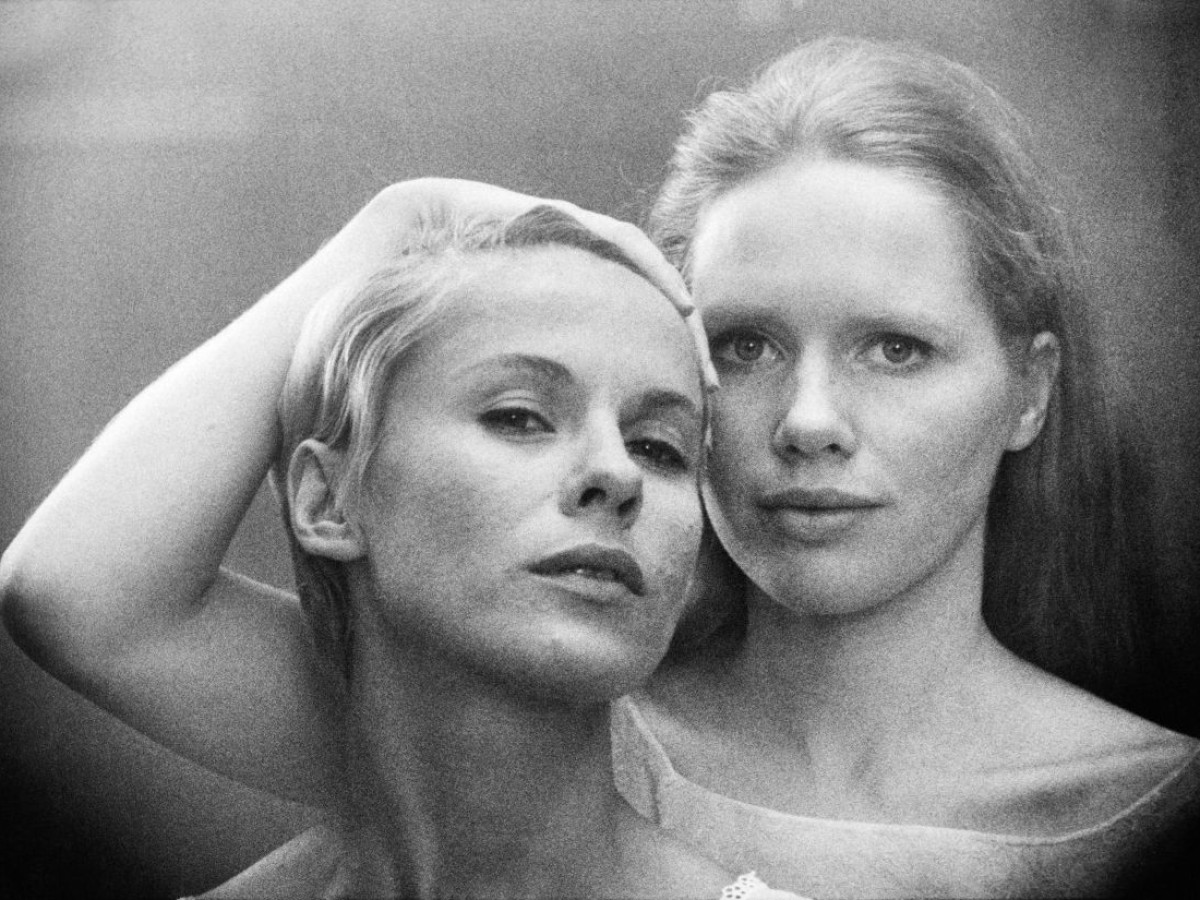 January 5 to February 8, 2018

"Any filmmaker trying to get into the texture of human relations ends up in Bergman territory." (Olivier Assayas, 2005)

The Austrian Film Museum rings in the new year with a grand, centennial anniversary: On the occasion of the 100th birthday of great Swedish director and author Ingmar Bergman (1918-2007), a number of celebrations will be held worldwide. The complete retrospective of his cinematic work in Vienna will raise the curtain on this festive year. From his international breakthrough in 1956/57 with award-winning classics such as Sommarnattens leende (Smiles of a Summer Night), Det sjunde inseglet (The Seventh Seal) or Smultronstället (Wild Strawberries) and his official farewell to cinema in 1982 with the great feat of Fanny och Alexander (Fanny and Alexander), Bergman became an indisputed institution and the face of Sweden on the cinematic world map. No other director is considered the epitome of an advanced, philsophically demanding auteur cinema as much as Bergman. This status was confirmed in 1997, when he was awarded the "Palm of Palms" on the occasion of the 50th anniversary of the Cannes Film Festival.

However, his reputation of "popular genius" also gave rise to a cliché: As researcher of existential and metaphysical crises, Bergman was pigeonholed as belonging to the Scandinavian tradition together with authors such as August Strindberg (whom he greatly admired). Just as Alfred Hitchcock was labeled the master of suspense for his thrillers although he tried his hand at other registers, Bergman was styled the master of profound relationship drama despite his success in many genres, including light comedy and metaphoric historical pieces. The cliché is countered by an oeuvre whose diversity and openness always finds new ways of amazing the viewer. Proof of that arrives in Bergman's lasting influence on directors as different as David Lynch, Lars von Trier, Olivier Assayas, Michael Haneke and Woody Allen. The first complete retrospective since that organized by the Film Museum in 2004 is an invitation to a journey of (re)discovery of one of the richest continents in the history of cinema.

Born a pastor's son, Bergman grew up in a strict Lutheran environment, which strongly determined his interests and sparked the power of his imagination at an early age: "So, when reality was no longer sufficient, I began to fantasize, entertain my playmates with tremendous stories about my secret adventures." Already as a teenager, Bergman dove into the history of literature and began his studies in the field before turning to theater, which was to remain an important sphere of activity and the topic of his films (for example, in his 1975 version of The Magic Flute Trollflöjten) all his life. It also provided the foundation for the virtuosic work he achieved with actors. Starting from the 1950s, Bergman and his ensemble performed on Stockholm's stages in the winter season, using the summer months for shooting. This helped many of his staple actors, such as Liv Ullmann, Max von Sydow and Ingrid Thulin, launch an international career.

Bergman came to film in the mid-1940s. He began as a scriptwriter and quickly established himself as a director, becoming a leading figure in Swedish cinema. In the first phase of his work, he combined neorealist influences with youthful rebellion: His films often featured young (working-class) couples struggling with the ossified bourgeois adult world. The immensely physical love story Sommaren med Monika (Summer with Monika, 1953) was described by Jean-Luc Godard as "the most original film by the most original of filmmakers. It is to the cinema of today what Birth of a Nation was to the classical cinema." Later on, in his own film debut, Godard quoted the incredible long take in which actress Harriet Andersson stares directly into the camera: A perfect example of Bergman's modernist impulses as a mainspring for the continuous expansion of his aesthetic and thematic spectrum. Their expression ranges from the string of comedies that culminated in Sommarnattens leende (Smiles of a Summer Night), dark dramas such as the  medieval miracle play The Seventh Seal, or the modern story of estrangement Tystnaden (The Silence, 1963), whose sexually explicit scenes provoked censorship scandals.

His unmistakable artistic voice made Bergman the role model for the New Wave. But that is far from all: From personal detail (François Truffaut: "Nobody gets as close to the human face as Bergman.") to cosmic scope (mirrored in the inhospitable landscape of his homeland of choice, the island of Fårö, the preferred setting for his films from the 1960s on), the sometimes brutal intensity of Bergman's film world is at odds with his reputation as a canonized, "dusty" classic. This is true of more than his dauntless radical ventures that have in fact come to be considered "classics," such as the experimental (cinema and) self-reflexive Persona (1966) or the quasi-horror film Vargtimmen (Hour of the Wolf, 1968). Bergman's work was bursting with vitality right up to his celebrated late works for cinema and television such as Scener ur ett äktenskap (Scenes from a Marriage, 1974) or Fanny and Alexander, their energy invariably stemming from an uncompromising exploration of the matters of life.

The Film Museum would like to thank the Swedish Film Institute. Bergman's complete cinematic opus will be shown on film, including documentary films, short films and commercials, with the exception of Sän't händer inte här (High Tension, 1950), long since prohibited from public screenings.
Related materials
Link
Blog Following Film
: "The Means of Imagining: Quotes from
The Magic Lantern
by Ingmar Bergman"