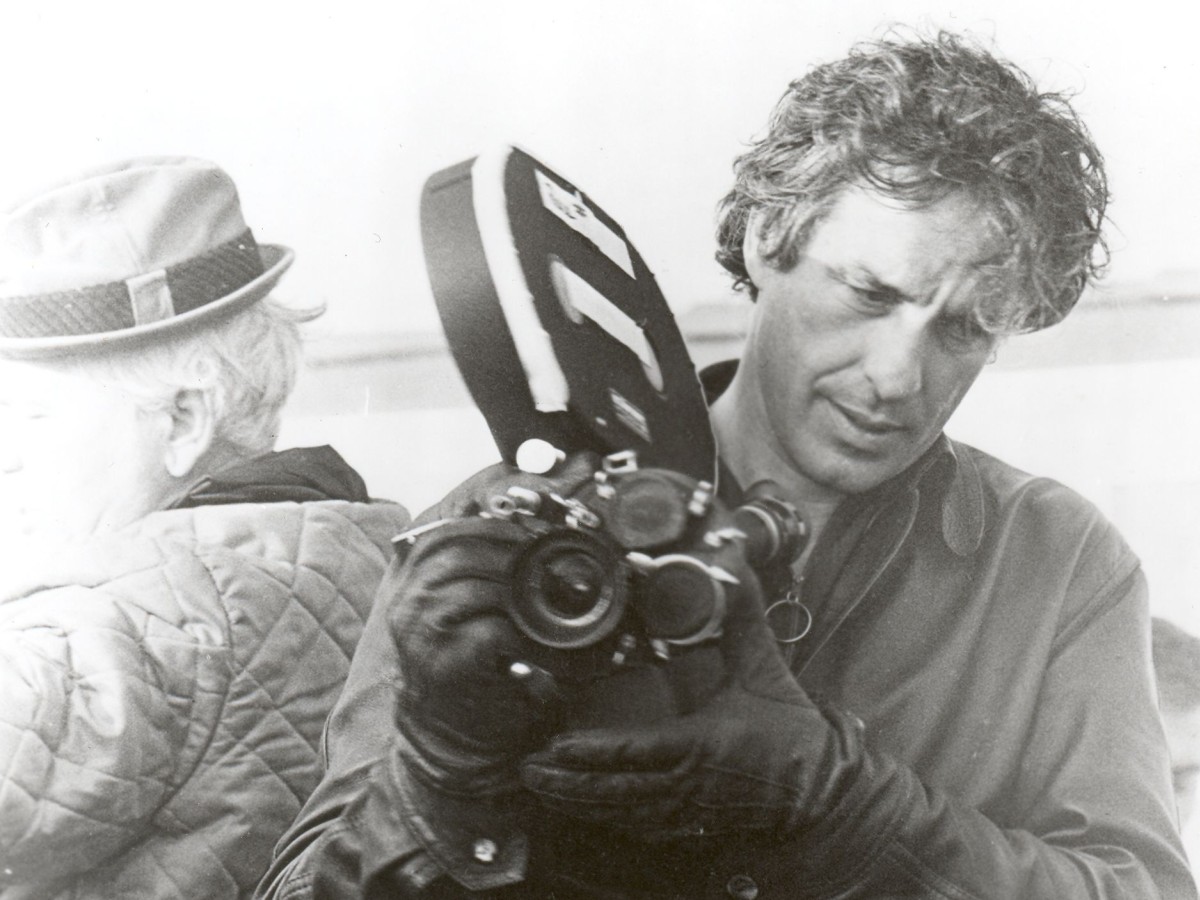 Collection on Screen:
John Cassavetes
December 5, 2021 to January 9, 2022
 
There are sometimes bits of local film history hidden in the movies in the Austrian Film Museum's collection. John Cassavetes' films are part of it, but we have others to thank for the fact that they are available in Austria at all.

After Stadtkino Wien was founded in 1981, the theater's original managing director Franz Schwartz regularly programmed films by Cassavetes. Even though there were no prints in Austria at the time, he still managed to rent the films in one or another dubbed version from other countries.

His goal, however, was to acquire all of the films for Stadtkino and its distribution program. Why Cassavetes? As Schwartz once said in conversation: "If I want to show my daughter or son simply what I understand film to be, then I tell them: take a look at Husbands or The Killing of a Chinese Bookie."

Several forces united in 1992, finally allowing this goal to be achieved: under the direction of Wolfgang Ainberger and Alexander Horwath, the Viennale began undertaking projects throughout the year outside the festival with and for important cinema. One such project was the book John Cassavetes: DirActor, published by PVS Verleger and intended to be presented as part of a full retrospective. At Stadtkino, the Viennale and PVS Verleger were preaching to the choir. But such a retrospective would only be possible if new prints were acquired. Through the significant financial support of the Viennale and thanks to good relationships with producers and industry giants like Al Ruban and Joe Dreier, the purchase of all twelve theatrical films at once was made possible. Titra Wien, which Schwartz had founded the year before, was able to translate and subtitle all of the films with a new laser subtitling machine in just three weeks. The book presentation and retrospective finally took place in May and June 1993 with guests including Cassavetes' close colleagues Sam Shaw, Al Ruban, and Seymour Cassel. This "Viennale Special" was and remains to this day Stadtkino's most successful film series.

From then on, the films were shown often and in all German-speaking territories, leaving quite visible traces on some of the prints. Not least for that reason, in 2013, after 20 years of theatrical distribution, the Film Museum brought the prints into its collection with the financial support of multiple film godparents. Although retired from distribution, they will remain visible at the Film Museum. (Kevin Lutz / Translation: Ted Fendt)

All films by John Cassavetes could be acquired for the collection of the Austrian Film Museum through the generous support of film sponsors. We sincerely thank the sponsors for their contribution to the film sponsorship project.

---
Due to the developments around COVID 19, the screenings on December 5, 2021 could not take place as originally planned.