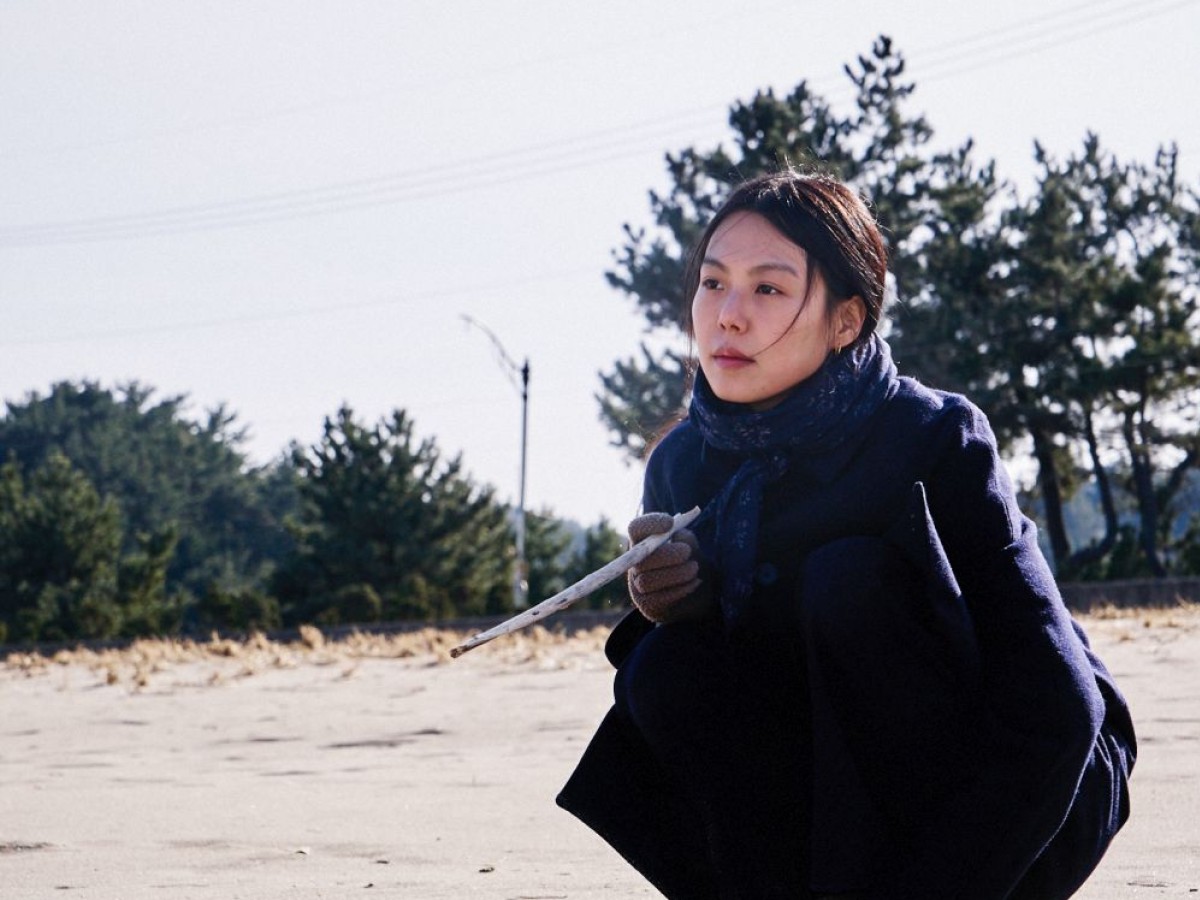 Hong Sangsoo
New Works
December 1, 2022 to January 9, 2023

With 28 films and three short films in 26 years, Hong Sang-soo is one of cinema's most productive filmmakers. This two-part retrospective provides an opportunity to dive into the world of the South Korean director. Each of the films is like the stones of a building in which one briefly becomes lost in a delirium of differences and repetitions (and reductions). Born in 1960, Hong is the son of a film producer. He studied film in Seoul and the United States. On his way back to South Korea, he devoted himself to a true film orgy at the Cinémathèque française in Paris and, after a handful of directorial assignments for TV, shot his first feature film in 1996. His style is unmistakable, his film language follows its own grammatical rules: a story that unfolds from an event about which little to nothing is known; an emphasis on female perspectives as well as the inadequacies, cowardice and/or cruelty of men; binge drinking that brings out the truth; static shots of people talking; slow zooms on characters in key moments during long sequence shots; and, very often, a caesura with which a mirroring/variation of the story begins.
 
After a few experiments and under the influence of Robert Bresson's Journal d'un curé de campagne (Diary of a Country Priest, 1950), Hong chose to make narrative films. For years, he carried Bresson's Notes on the Cinematograph around in his pocket. It contains a kind of manifesto for his films: "A small subject can provide the pretext for many profound combinations. Avoid subjects that are too vast or too remote, in which nothing warns you when you are going astray. Or else take from them only what can be mingled with your life and belongs to your experience." Hong is close to both his protagonists (directors, writers, actors, college professors, film students) and his shooting locations (Seoul and other Korean cities, Paris, where he lived, Cannes and Berlin, where he is often a film festival guest with his films).
 
In their pleasant and compelling manner, his films feel intentionally light. Hong avoids complacency and obvious ambition, preferring to construct delicate structures from seemingly casual, playful and sardonic observations. Using banalities, he devises a choreography of the everyday in all its imponderability. Hong's films could also be seen as studies of idiocy or, as film scholar Sulgi Lie calls it in his book (which will be presented on December 14), a "ridiculous seriousness."
 
The second half of the retrospective is dedicated to Hong's later works. His working methods have changed radically over the decades. While he narrates the story of his 1996 debut film in 271 shots, Soseolgaui yeonghwa (The Novelist's Film, 2022) has only 30 – or one shot every three minutes and twelve seconds. Over the years, Hong has also distanced himself from what he felt was the cumbersome structure of industrial film production, especially by becoming his own producer (since 2009, he produces his films exclusively through his company Jeonwonsa) and (since 2008) by filming digitally. Jigeumeun matgo geuttaeneun teullida (Right Now Wrong Then, 2015) is his first film with Kim Minhee, who acts in almost all of the later works. While the team of actors has solidified, the crew has also shrunk and Kim Minhee sometimes even takes over producing duties. Since Geu-hu (The Day After, 2017), Hong Sang-soo has composed the music for his films himself and since Domangchin yeoja (The Woman Who Ran, 2019), he has been his own editor. With the pandemic, the pace of this shrinking has increased: on Walk Up (2022), Hong Sang-soo is credited as director, screenwriter, producer, cinematographer, editor and composer.
 
Using black and white images and a self-conscious minimalism, in his most recent films, Hong leads us to a variety of subjects. He addresses both young people in In-teu-ro-deok-syeon (Introduction, 2021) as well as death in Pul-lip-deul (Grass, 2018), Gang-byun Hotel (Hotel by the River, 2019) and Dangsin-eolgul-apeseo (In Front of Your Face, 2021), and, in The Novelist's Film and Walk Up, the necessity or lack of necessity "to make work." The latter two films, which are equally serious and funny, again take us back to Hong Sang-soo's beloved painting. In the series of self-portraits found between the lines, one can also see the obstinacy of a scrutinizing gaze that is always turning back on itself and is not so different from Rembrandt's own self-portraits. (Pierre-Emmanuel Finzi / Translation: Ted Fendt)

A collaboration with the Embassy of the Repubic of Korea in Vienna and in friendly cooperation with Munich Film Museum

Our two-part retrospective includes all of Hong Sangsoo's feature films except Saenghwalui balgyeon (On the Occasion of Remembering the Turning Gate, 2004), which unfortunately turned out to be no longer available.

On December 14, in the presence of Sulgi Lie and Pierre-Emmanuel Finzi, the first book publication on Hong Sangsoo in German will be presented: Hong Sangsoo. Das lächerliche Ernste by Sulgi Lie, published by Edition Le Studio.
Related materials