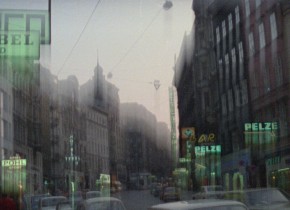 Restoration, Preservation and Digitization in Progress
Early works by James Benning
Analog preservation and the creation of new 16mm prints based on surviving 16mm positive prints of
did you ever hear that cricket sound
(1971),
Time and a Half
(1972),
3 minutes on the dangers of film recording
(1975),
8-1/2 X 11
(1974). Preservation work: ANDEC Cinegrell Filmtechnik GmbH (Berlin).
Wienfilm

1896-1976
Austria, 1977, Ernst Schmidt jr.
Digital restoration (2K) based on the original 16mm negative.



Wonders of the Sea
USA, 1922, John Ernest Williamson
Digital restoration (4K) and reconstruction based on surviving 35mm positive prints from the collections of the Austrian Film Museum and the EYE Filmmuseum (Amsterdam).