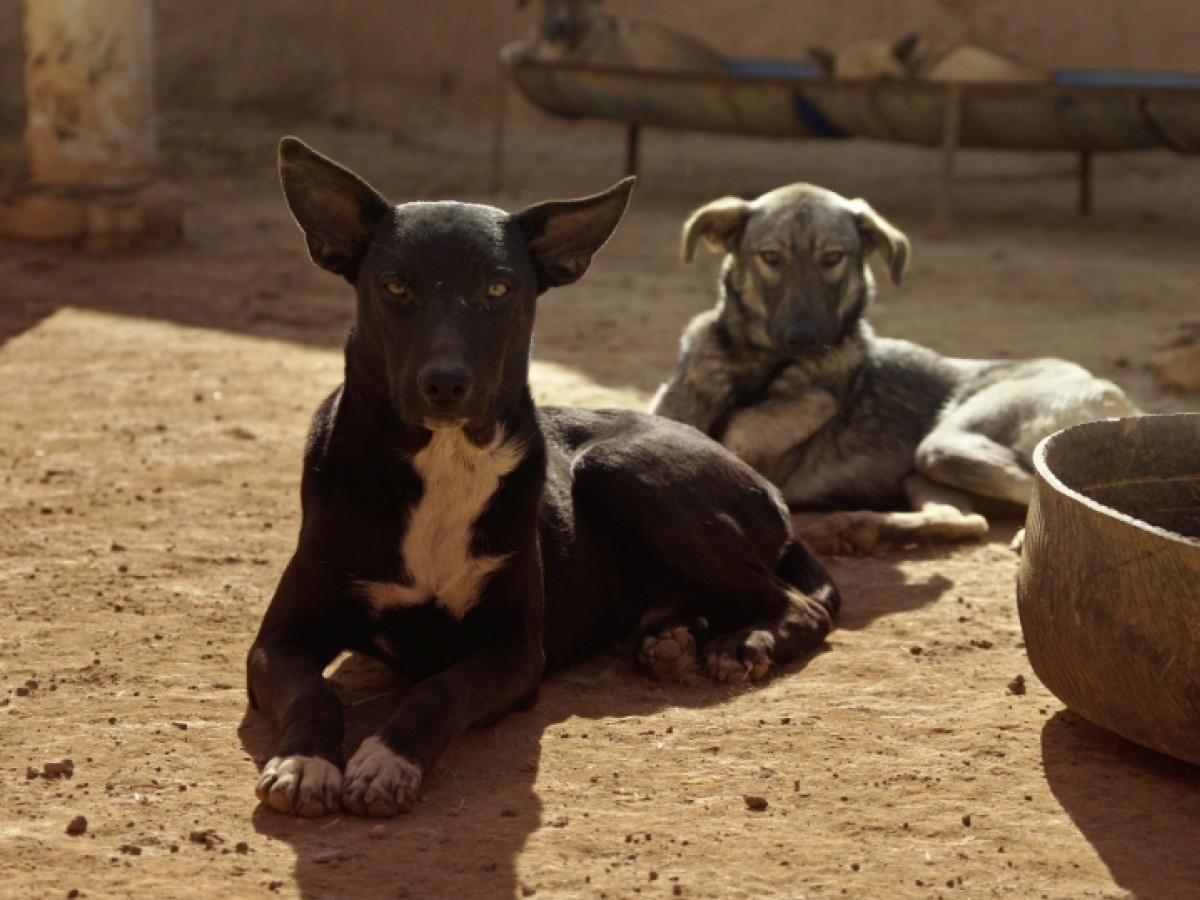 Short Film Program 1: Somewhere in this World
Oceano mare
Antoinette Zwirchmayr. AT/IT, 2020, 6 min. Silent
Antoinette Zwirchmayr's gaze ignores hierarchies. Nature, people, things, and thoughts merge into surreal shapes and recurring afterimages. Playing with Alessandro Baricco's eponymous novel, her latest film approaches sensations of an ocean we don't see. Yet there is a female body lying on a riverbed and her hair wraps around dead branches turned into stumps. They seem to have been rescued from the sea and drift towards each other like flotsam between life and death. (Patrick Holzapfel)
Sacrificio per la sirena
Friedl vom Gröller. AT/IT , 2020, 4 min. Silent
Cinema can conjure so much from so little. The image of movement over water intercut with glimpses of a divine statue is quite enough to evoke a narrative of travel and destination, the ritual of a "sacrifice to the siren" on some distant island of our collective imagination. In pure silence, over 4 minutes, mingling black-and-white and color, Friedl vom Gröller traces a minimalist journey that is at once surreal, absurd, and divine. Which humble but respectful gifts can we gather for the Goddess? (Adrian Martin)
Figure Minus Fact
Mary Helena Clark. US, 2020, 13 min. OV
Some animals disguise themselves as plants for their own protection. Can a film disguise itself as the night? Dressed almost predominantly in shades of black and blue,
Figure Minus Fact
explores mimicry by sensation. Sometimes it imitates a movement, at other times a way of associating with light, creating images and sounds that are almost tactile. As if, for a moment, those rare, ever so slightly recognizable objects we see and hear were there in the room with us. (Lucía Salas)
Clebs
(Mutts)
Halima Ouardiri. CA/MA, 2019, 18 min. Arabic with English subtitles
A painting in sand colors. 750 dogs roaming freely in a shelter in Morocco, their daily routines observed. Eat, drink, sleep. It's a peaceful society – most of the time. But who wants to adopt a lousy mutt from the street?
Clebs
can be grasped on various levels: at a visual one, as a study of movement and time. As a picture puzzle: At which moment does the individual merge into the mass? And it can be seen as a gathering of the unwanted. At the end, radio news referring to global refugee flows can occasionally be made out. Who cares? (Gunnar Landsgesell)
Look Then Below
Ben Rivers. GB, 2020, 22 min. OV
While Ben Rivers is often understood to be a cinematic chronicler of land and sea, working mostly in the realist tradition, there has always been a thrumming energy throughout his work that points toward the surreal, the uncanny, or even the post-human. Ben Rivers' third collaboration with writer Mark von Schlegell, takes this tendency to its outer reaches. An exploration of the Wookey Hole caves in Somerset, this film infuses recognizable forms – rock, water, and air – with a hallucinatory neon glow. (Michael Sicinski)
With
Antoinette Zwirchmayr
and
Friedl vom Gröller
in attendance