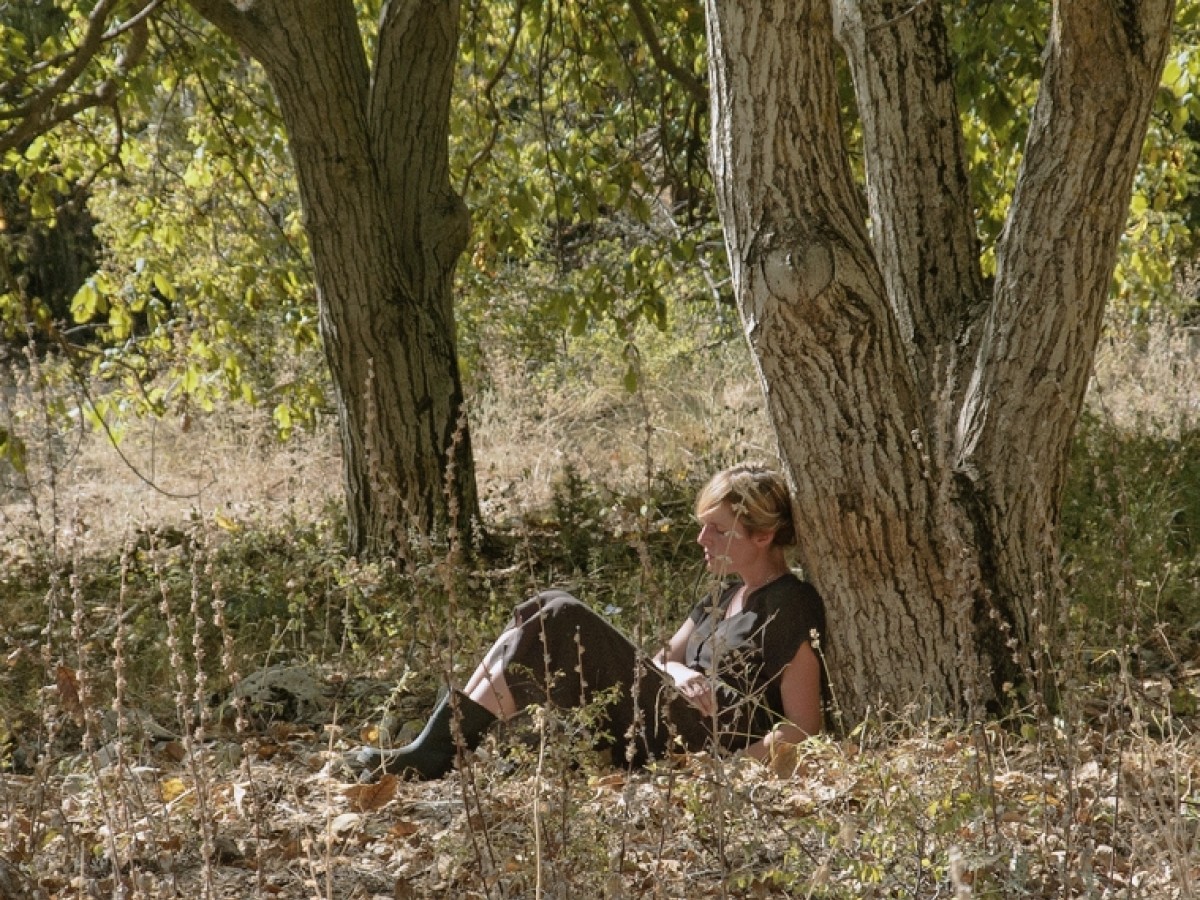 Domovine (Homelands)
Director: Jelena Maksimović; with: Jelena Angelovski, Kostas Siapalinis, Marios Siapalinis.
RS, 2020, 63 min. OV with English subtitles
Preceded by:
A Tongue Called Mother
Eva Giolo. BE, 2019, 18 min. French with English subtitles
Geography, history, and identity intersect gracefully in the first solo directorial feature project by Maksimović, editor of numerous key independent Serbian films from the past decade. Co-written with Olga Dimitrijević, this docu-fiction hybrid follows Lenka (Jelena Angelovski, also the film's producer) to a ski resort in northern Greece. The homeland of her grandmother, this area remains largely agricultural in spite of its winter-sports allure for tourists. The film observes two contrasting seasons – Dušan Grubins cinematography evokes the scorching heat of summer and the brisk, stark chill of the cold months – but is as much about people as it is a study of landscape. Lenkas encounters with a wide range of the region's inhabitants yield a kind of oral tapestry, as individual stories – embellished with folkloric songs and dances – coalesce into a collective history.
Domovine
's various complex themes are climactically encapsulated in an extended soliloquy as Lenka muses on past atrocities and present problems in a place where the impact of long-entrenched patriarchy has been exacerbated by economic and environmental upheavals. "Trees and forests know that resources have to be nourished and shared justly," she sighs. (Neil Young)
A Tongue Called Mother:
A classroom, a tree, an apple. A young girl moves between living objects, filmed in 16mm with a beautiful eye for color, while her classmates learn the words to connect with their surroundings. Observing the girl together with her mother and grandmother, it becomes clear that words move from generation to generation and that their meaning is related to experience. As the children deliver words beginning with the same letter, we learn to see and rediscover our fascination with the world. (Patrick Holzapfel)