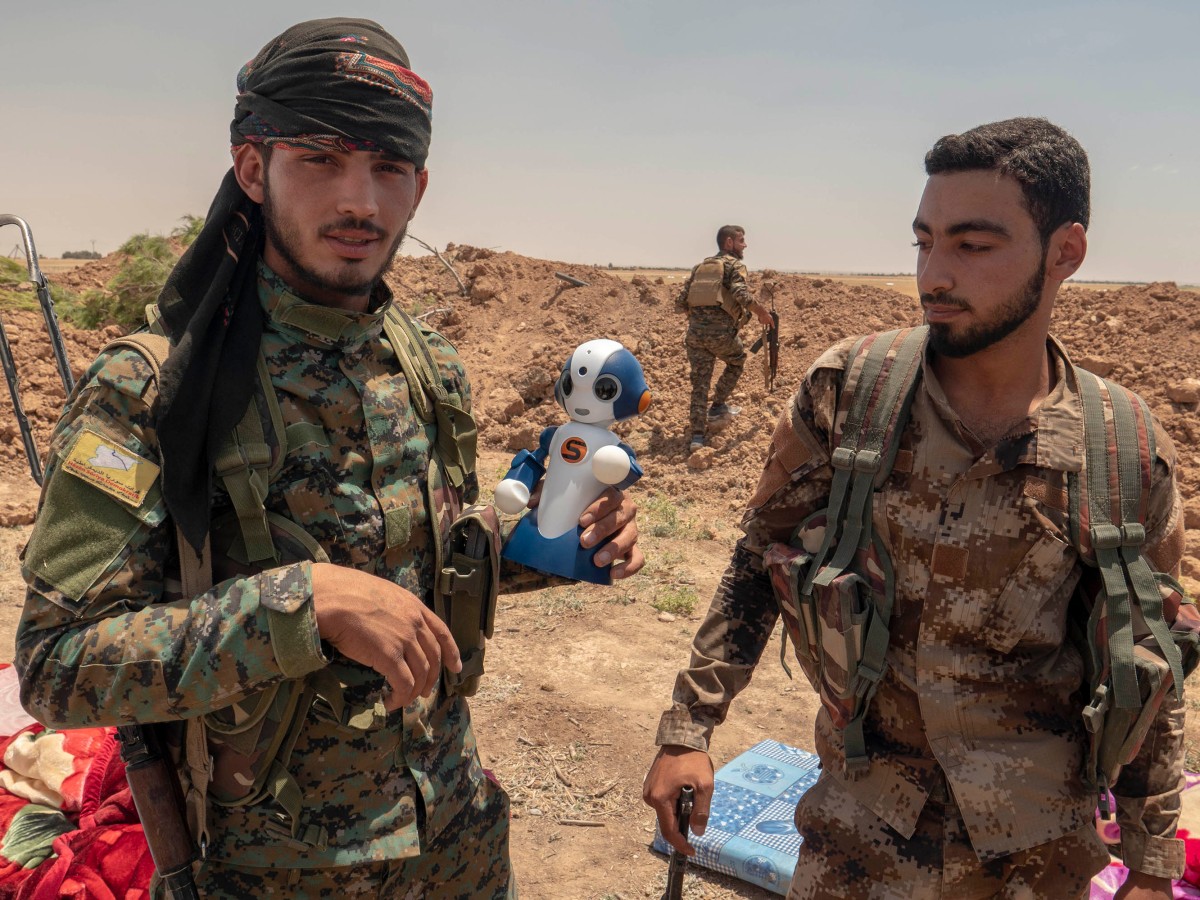 Flesh and Bites



A.I. AT WAR
A film by Florent Marcie. FR, 2021, DCP, color, 107 min. French with English subtitles
Preceded by:
Cele doua executii ale Maresalului (The Marshals' Two Executions)
Radu Jude. RO, 2018, DCP, color and b/w, 10 min. Rumanian with English subtitles
Homenaje a la obra de Philip Henry Gosse (Homage to the Work of Philip Henry Gosse)
Pablo Martín Weber. AR, 2020, DCP, color, 22 min. Spanish with English subtitles
In
A.I. AT WAR
, Florent Marcie has a companion named Zota, which is a small and complicated robot that he acquired in Malaysia. Zota's program uses a sophisticated algorithm to allow it to learn. The interaction between Marcie and Zota is almost unbelievable, because the latter's learning (she has a woman's voice) capacity is verified and because her eyes are also a camera. The reverse shots of Marcie are literally the robot's subjective POV.
Cele doua
compares the documentary recording of firing squad execution of Marshal Ion Antonescu's execution by firing squad on June 1, 1946, the dictator who ruled the country from 1940 to 1944, to a later fictionalized reconstruction of the same event in the 1990s.
Homenaje a la obra
is a homage to a 19th century man of science who felt anguish over the imminent replacement of a metaphysical order with another linked to reason and evidence. Similarly, Weber may be disturbed by the radical transformation of the archive from analog to digital, grouping images obtained from different sources on the internet – from human faces created by algorithms to flowers, fossils, pedestrians and marine animals to scenes from films produced by ISIS – in which we can sense a potential dissociation of the image to its reference. (R.K.)
With
Florent Marcie
in attendance on October 28