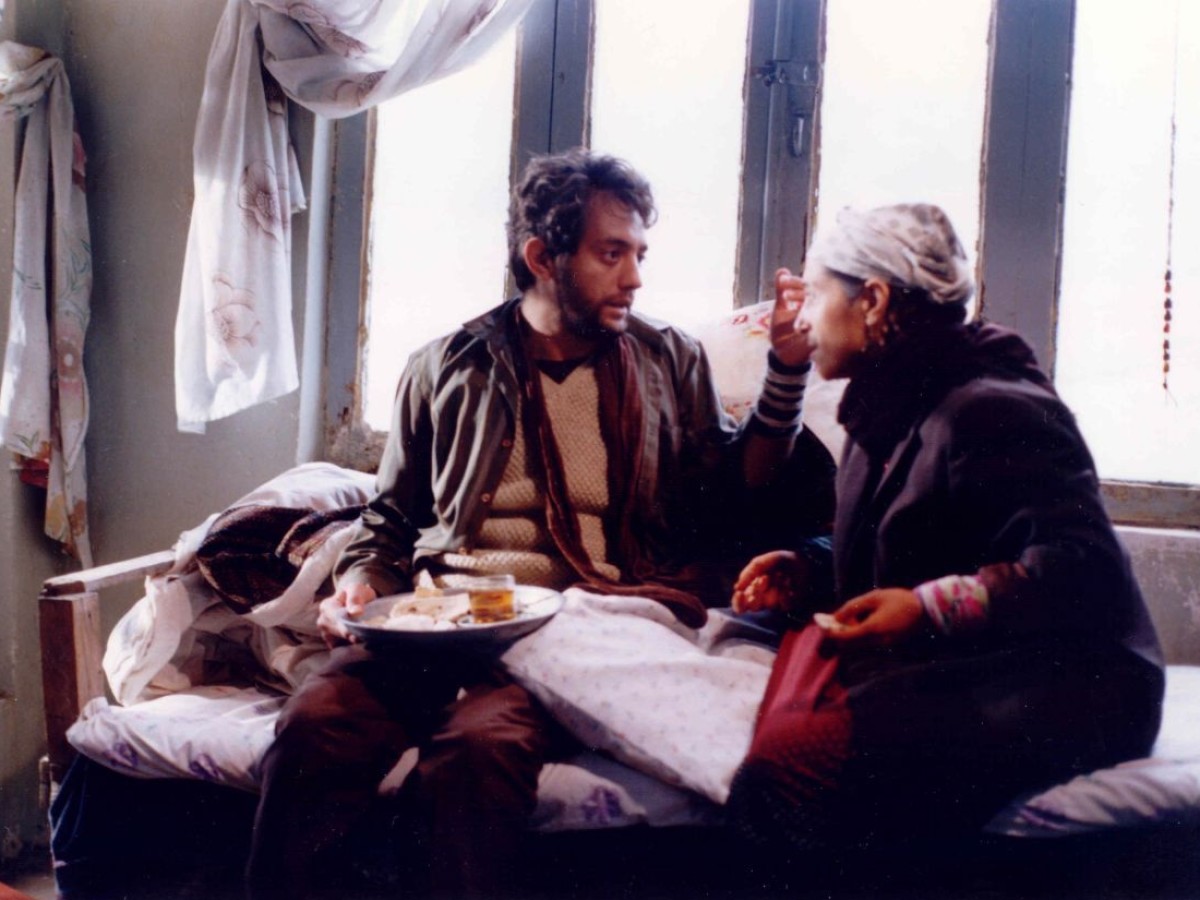 Gilaneh
Director: Rakhshan Banietemad, Mohsen Abdolvahab; Screenplay: Rakhshan Banietemad, Farid Mostafavi, Mohsen Abdolvahab; Cinematography: Morteza Poursamadi; Editing: Davood Yousefian; Music: Mohammad-Reza Aligholi; Cast: Fatemeh Motamed Arya, Bahram Radan, Baran Kosari. Iran, 2005, DCP (shot on 35mm), color, 84 min.
Persian with English subtitles
In
Gilaneh,
Banietemad moves away from the bustling streets of her beloved Tehran, to create a powerful antiwar narrative set in the scenic hills of rural northern Iran. Beginning in the 1980s, the story spans fifteen years and follows Gilaneh, a mother whose son, Ismail, is forced to leave their village for compulsory military service in the protracted Iran-Iraq War.
Gilaneh
is a ballad of sacrifice and loneliness as well as a harsh critique of how Iran's government treated those scarred, physically or mentally, by the brutal conflict. In its focus on a mother's suffering,
Gilaneh
stands out among the many Iranian films dealing with the war. Like Ibrahim's Ismail in the Quran, Gilaneh's Ismail has to be sacrificed for the unexplained "greater good" following orders from above. Unlike the Ismail in the religious tale, however, there is no last-second mercy or redemption in modern times or real life. According to the official narrative, the war ended with a victory for Iran, but Banietemad dares to ask: victory for whom? (T.A.)