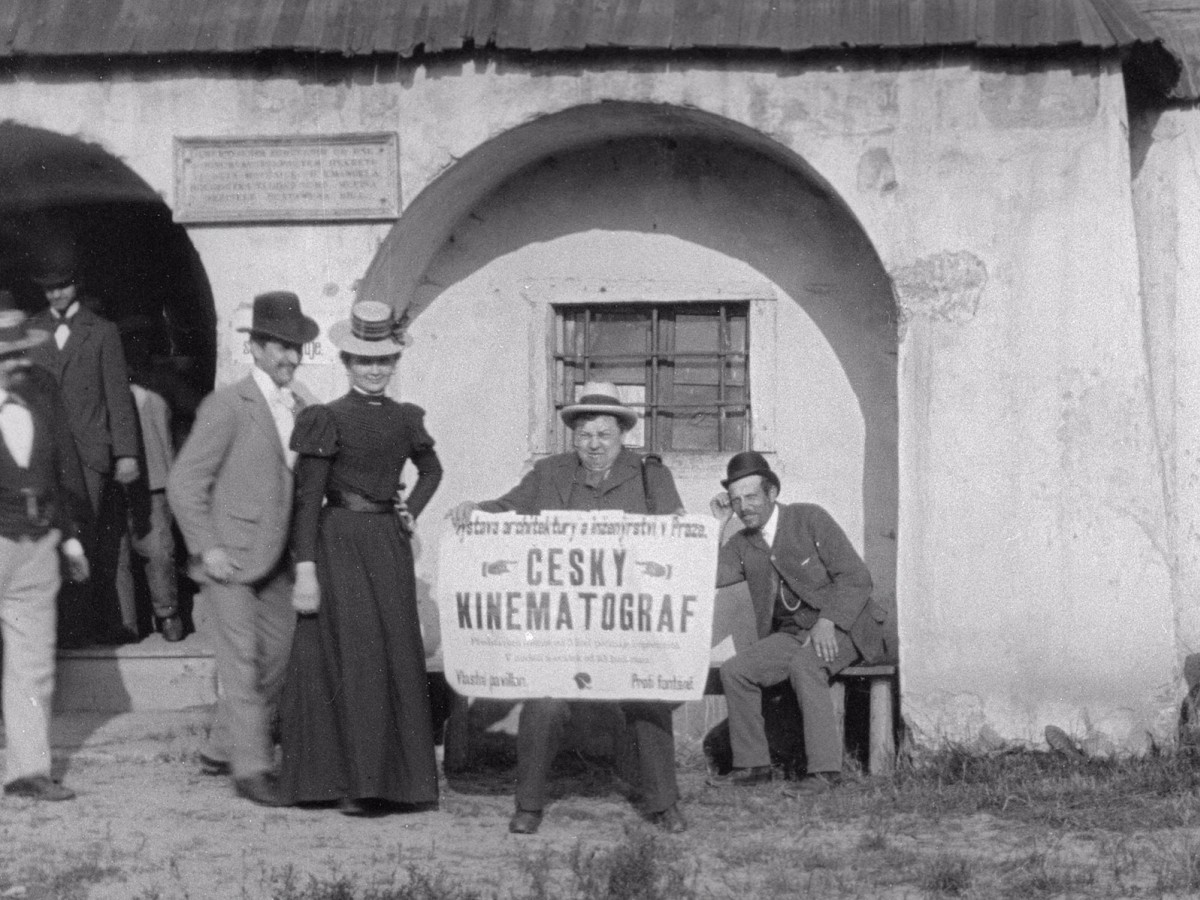 Filme von Jan Kříženecký (1898–1908)
35mm und DCP (von 35mm), Farbe und sw, ca. 45 min
Das Národní filmový archiv ist stolz, die kürzlich digitalisierten Werke des tschechischen Filmpioniers Jan Kříženecký in diversen Formen und Formaten zu präsentieren. Für die Freund/innen-und-Nachbar/innen-Einladung des Filmmuseums schlugen wir ein Programm dieser in der Österreich-Ungarischen Monarchie entstandenen Filme vor, das sowohl aus neuesten Digitalisaten (4K-DCPs, die Originalkopien und Kameranegative reproduzieren) wie einer Auswahl von Azetat- und Polyester-Kopien besteht. Bei dieser Präsentation mit Live-Kommentar von Jeanne Pommeau wollen wir nicht nur die Geschichte des ersten tschechischen Filmemachers, sondern auch die Geschichte der Bewahrung und Wertschätzung seiner Arbeit erzählen: Die Geschichte der Originalelemente der meisten Kříženecký-Filme ist – vielleicht wenig überraschend – eng mit der Geschichte unserer Institution verbunden. Nicht zuletzt könnte uns der gemeinsame Blick auf die verschiedenen Manifestationen (vielleicht sogar Versionen?) seiner Filme in der Diskussion Film-versus-digital ein kleines Stück weiterbringen.
In Anwesenheit von
Jeanne Pommeau
(Národní filmový archiv)
Courtesy of Národní filmový archiv
Národní filmový archiv is proud to be presenting the recently digitized films of Czech film pioneer Jan Kříženecký in multiple forms and formats. For this special invitation, we have composed a unique program composed both of the latest digitizations (4K DCPs reproducing the original prints and/or camera negatives) and a selection of acetate and polyester prints. Through this presentation, with a commentary delivered by Jeanne Pommeau, we aim to tell not only the story of the first Czech filmmaker, but also the story of the preservation and appreciation of his work. The history of the original elements of most of Kříženecký's films is, perhaps unsurprisingly, also closely linked to the history of our very institution. Lastly, looking at the various manifestations (or even versions?) of Jan Kříženecký's films might bring us just another little step further in our discussions of film vs. digital.