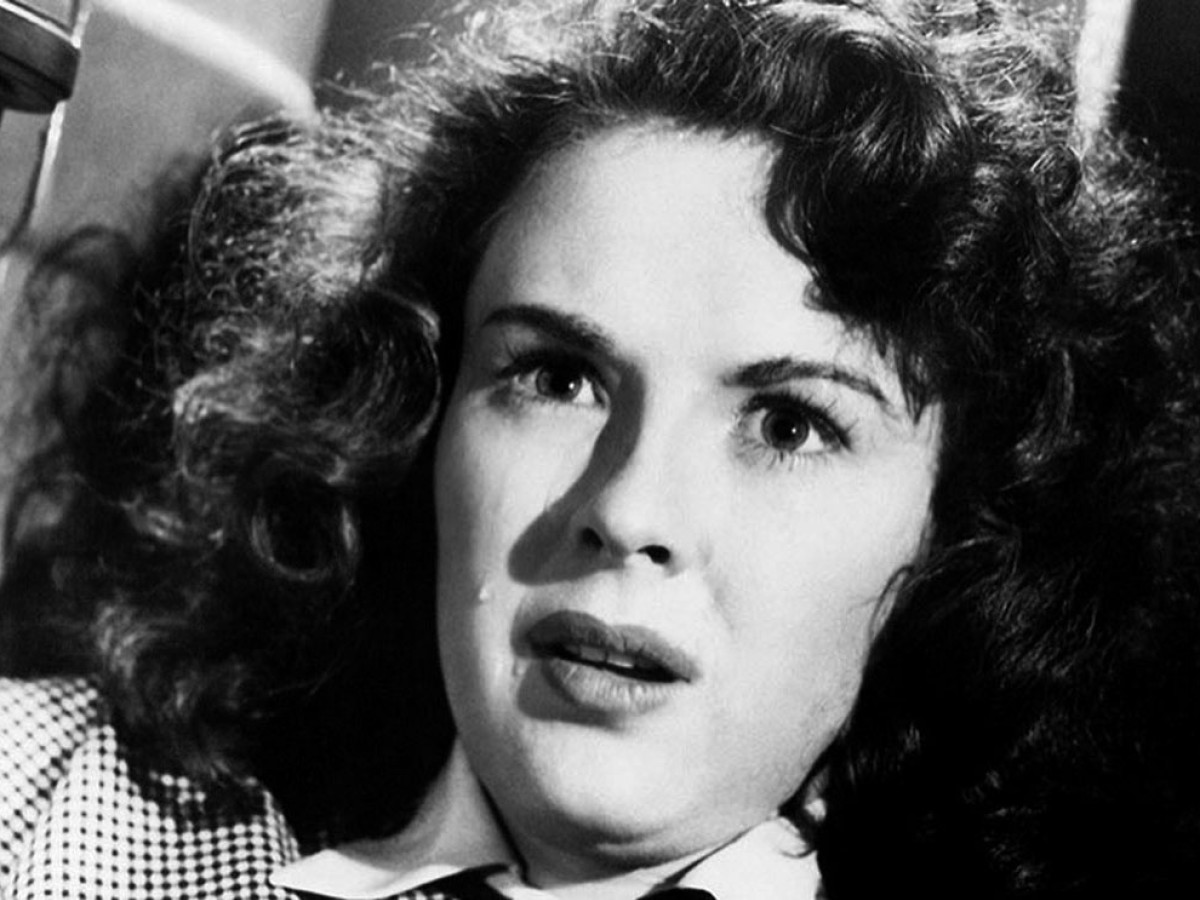 Outrage (1950)
Studio: RKO; Regie: Ida Lupino; Drehbuch: Ida Lupino, Collier Young, Malvin Wald; Kamera: Archie Stout; Musik: Paul Sawtell; Darsteller: Mala Powers, Tod Andrews, Robert Clarke, Raymond Bond, Lillian Hamilton, Rita Lupino, Hal March. 35mm, sw, 75 min
Schauspielerin Ida Lupino war auch eine der wichtigsten Filmschaffenden des US-Kinos. Als unabhängige Produzentin, Regisseurin und Autorin schuf sie eine Reihe von Low-Budget-Melodramen zu Frauenthemen, die ihre männlichen Kollegen unerwähnt ließen.
Outrage
mit Mala Powers thematisiert sexuelle Belästigungen und Übergriffe, wobei der Begriff Vergewaltigung tunlichst vermieden wird. Eine beeindruckende Sequenz zeigt eine lange Verfolgungsszene voll beunruhigender emotionaler Gewalt, die das Opfer so traumatisiert, dass es aus seinem bisherigen Leben ausbricht. (G. B.)
Print courtesy of Kansallinen audiovisuaalinen instituutti
Aus dem Katalog zur Retrospektive:
Ida Lupino is best known as an actress but it is also one of the greatest female film directors in cinema history. As an independent producer, director and screenwriter, she created a number of low-budget melodramas focused on women and how women confront the moral vigor of society. In 1949, she established with her then-husband Collier Young, the production company The Filmakers which offered her the possibility to develop her own projects with the necessary freedom. Recently preserved by Paramount Pictures,
Outrage
(1950) is the second feature signed by Ida Lupino – she was not credited by the company's debut film
Not Wanted
(1949).
Outrage
is a black-and-white B-movie starring Mala Powers. It deals on how society faces the difference of power between genders, harassment and sexual assault – a subject that was hard to address at the time. Set during the post-war, Ann Walton is a modern young woman working in an office in a small town. One night, when leaving the office she is followed by a man. In a magistral sequence, the filmmaker constructs a tense and long chase scene of disturbing emotional violence. Ashamed and traumatized, she can't speak about what happened and she runs away from her parents' home to start a new life. (Gustavo Beck)