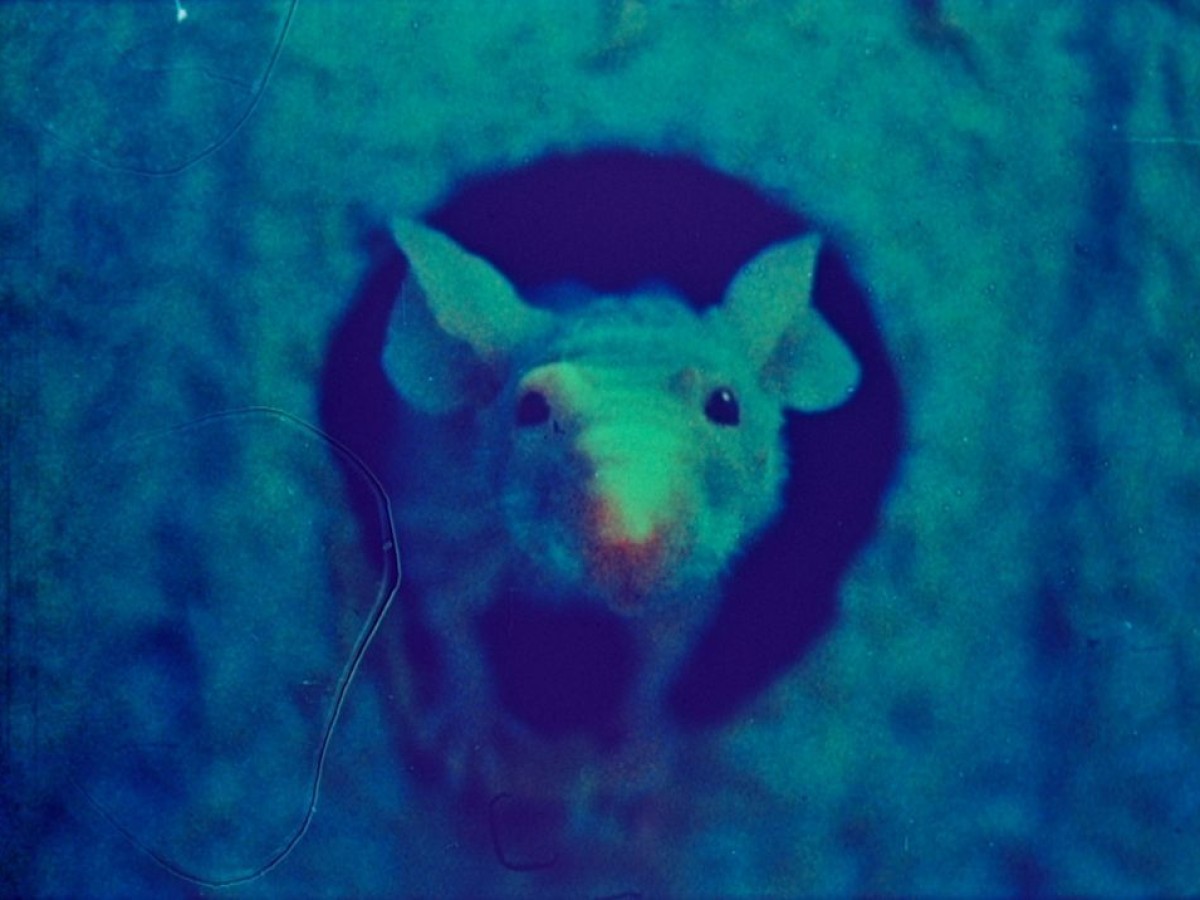 Film as a Subversive Art 2021
A Tribute to Amos Vogel
October 22 to November 25, 2021
The 2021 joint retrospective of the Viennale and the Austrian Film Museum is dedicated to Amos Vogel (1921–2012). Born as Amos Vogelbaum to a Jewish family in Vienna, he fled the Nazi terror and emigrated to the United States via Cuba in 1938. In New York City, his new home, he became one of the world's most influential film curators: first as the founder of the Cinema 16 film society (1947–63), and later as the co-founder of the New York Film Festival (1963–68). His book
Film as a Subversive Art
(1974) influenced generations of cinephiles and curators and was instrumental in establishing film curatorship as a form of aesthetic, social and political activism. 
The aim of our retrospective is not to reconstruct or re-enact any of the film programs Vogel put together, nor to screen the films he wrote about. Instead, we understand Vogel as an explorer of the cinematic present. Rather than putting together a tribute showcasing the works Vogel championed and thus canonized for his era, we choose to follow in his footsteps and champion his values – polyphony of voices, aesthetic and political disruption, and subversion – from today's perspective. 
Film as a Subversive Art 2021
celebrates Vogel's 100th birthday. However, acknowledging and embracing the present means to question curatorial responsibilities and privileges. We therefore invited six valued colleagues from all over the globe to help us shape this tribute. Each of them was given the same challenge: to compose programs composed of contemporary and recent films (with the publication date of
Film as a Subversive Art
as a point of reference) that address the notions of "film," "subversive," and "art" today. We were surprised and delighted by the results and now invite you to join us in the cinema to share our surprise and delight. (Eva Sangiorgi, Michael Loebenstein, Jurij Meden)
A joint retrospective of the Viennale and the Austrian Film Museum
Curators
Nicole Brenez
:
Image-Dialogues at the Time of the 6th Extinction
Hirasawa Go
:
Japanese Revolutionary Cinema: Subversion and Creation 
Kim Knowles
:
Subversive Bodies
Birgit Kohler
:
That Things Are "Status Quo" Is the Catastrophe.
Roger Koza
:
The Varieties of Subversive Experience
Nour Ouayda
:
In Arabic, Friendship Can Also Mean Honesty
With the exception of Hirasawa Go, the curators of the retrospective will be present during the Viennale and will accompany the screenings with introductions and discussions.

No reservations accepted for screenings from October 21 to 31,
special ticket regulations
apply during the Viennale.
---
Due to the developments around COVID 19, the screenings on November 24 and 25, 2021 could not take place as originally planned.
Related materials