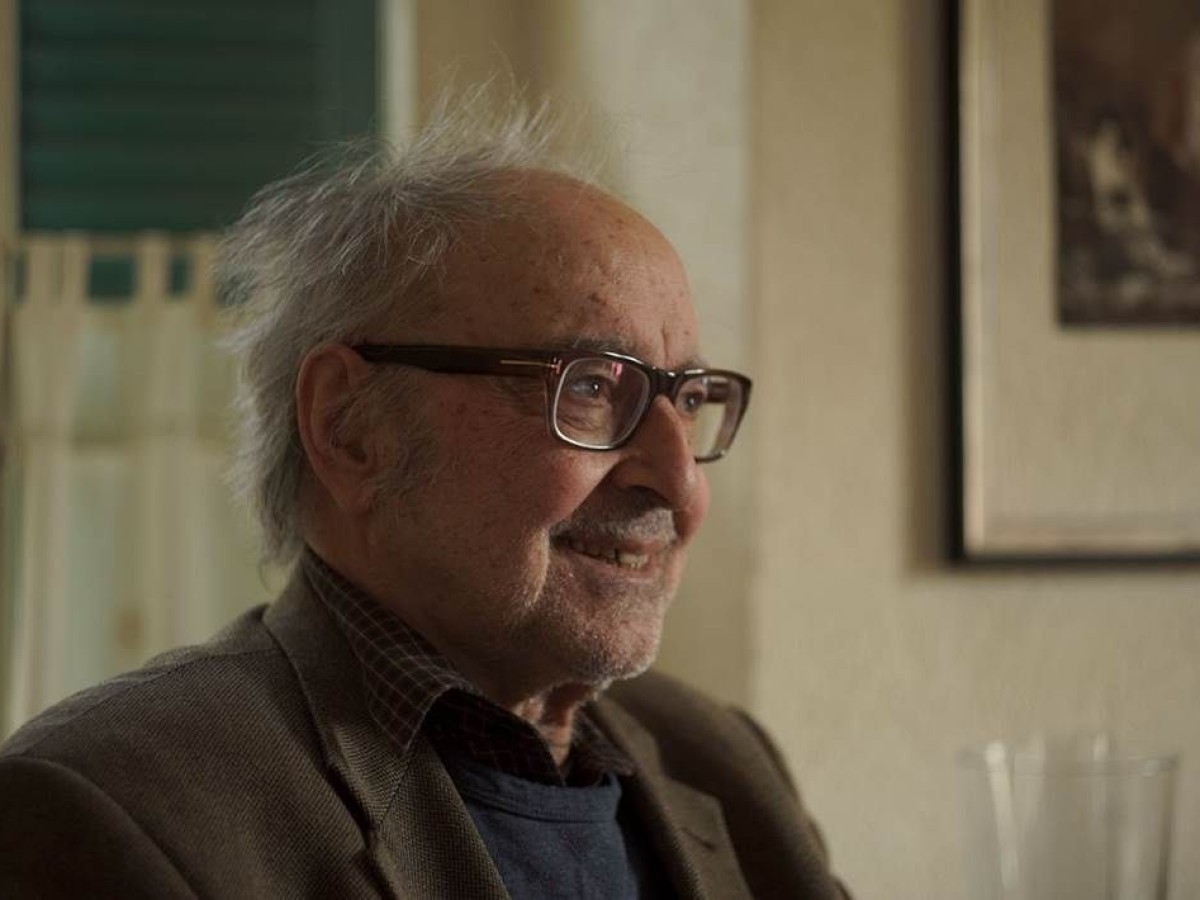 April 19 to May 10, 2017

"The greatest history is the history of the cinema." – Jean Luc-Godard

The final stage of the Film Museum's comprehensive Jean-Luc Godard retrospective is made up of his works from the last three decades: a late work that elegiacally sums up his own oeuvre, the history of cinema and that of the 20th century – his epochal series Histoire(s) du cinéma (1988-98) is an emblem of these efforts. On the other hand, Godard continues to demonstrate an unfailing zest for innovation and the youthful vigor of a singular, completely autonomous artist reinventing himself time and time again, expanding the language of cinema as he goes along. The latest example is his feature Adieu au langage (2014), where he explores the possibilities of 3D cinema, fueled by a childlike curiosity and discovering unexpected paths along the way.

Today, Godard's late films are slowly being rediscovered as a deeply fascinating phase of his oeuvre. Their original reception was overshadowed by a massive change in the nature of international film distribution: His advanced work hardly ever saw a regular release and was instead left to the festivals. Godard's polyphonically composed and essayistic cine-poetry was thus marginalized even though he, personally, remained a cause célèbre (mainly through a regular presence of his films at Cannes) and a central figure of critical discourse. Celebrated as an eternal revolutionary by his admirers, he was dismissed from the mainstream as an old master and cultural pessimist, spreading his cryptical murmur from his seat of Olympic exile on Lake Geneva.

The murmur should be understood literally. However, this recurring element of Godard's breathtakingly complex soundtracks is only a small piece of his dialectical mosaics. Their requiem-like intonation is contrasted not only with images of unrivaled painterly beauty (in films such as Nouvelle Vague starring Alain Delon), but also with a poetic vitality and roguish humor (including the infamous wordplays). As abstract and inextricable as Godard's combinations of image, sound and text may seem (often enriching and contradicting one another at the same time), their direct sensory effects remain as concrete as ever: impenetrable lucky bags overflowing with magical moments.

Timeless beauty thereby partners up with contemporaneity. In 1987, as a "Swiss rasta wizard with electrical-cable dreadlocks" in King Lear and a Dostoyevskyan "idiot" in Soigne ta droite, Godard still appeared as the mad lone wolf of cinema who – after his successful Godardization of cinema (no other director has influenced so many others) – had achieved absolute freedom from convention. But Nouvelle Vague introduced a "new wave" of self-reflection after the historic turn. Allemagne neuf zéro (1991) sent the aged star of Alphaville, Eddie Constantine, wandering through the debris of German history, whereas JLG / JLG – Autoportrait de décembre (1995) analyzed the world of his own thoughts. Ultimately, Éloge de l'amour (2001) was a swansong to the era after the "end of cinema," namely analog cinema – and with it the photochemical process as carrier of memory and history.

Meanwhile, Godard's decade-long dream project Histoire(s) du cinéma took electrifying stock of film history vis-à-vis the course of the 20th century. This high point of Godard's applied film criticism (and of his tireless video experiments) constitutes an encyclopedic and personal journey, a polemical chronicle of a private mythology, a wistful autobiography and, as a modernist work of gigantic proportions and ambitions, an achievement possibly comparable with literary masterworks such as Finnegan's Wake and The Man Without Qualities.

Already in 1965, Godard declared: "I await the end of cinema with optimism!" Still running counter to all conventions and standing at the forefront of technical developments, he has since developed the ideas of Histoire(s) in a new era of digital cinema, as in his two elegies for Europe, Notre musique (2004) and Film Socialisme (2010). The 3D technique of his own making in Adieu au langage was far from a farewell: Godard is currently working on a film called Image et Parole – image and words, at a new historical juncture which sees them both under poisonous attack.

The retrospective is kindly supported by the Embassy of Switzerland in Austria.
Related materials