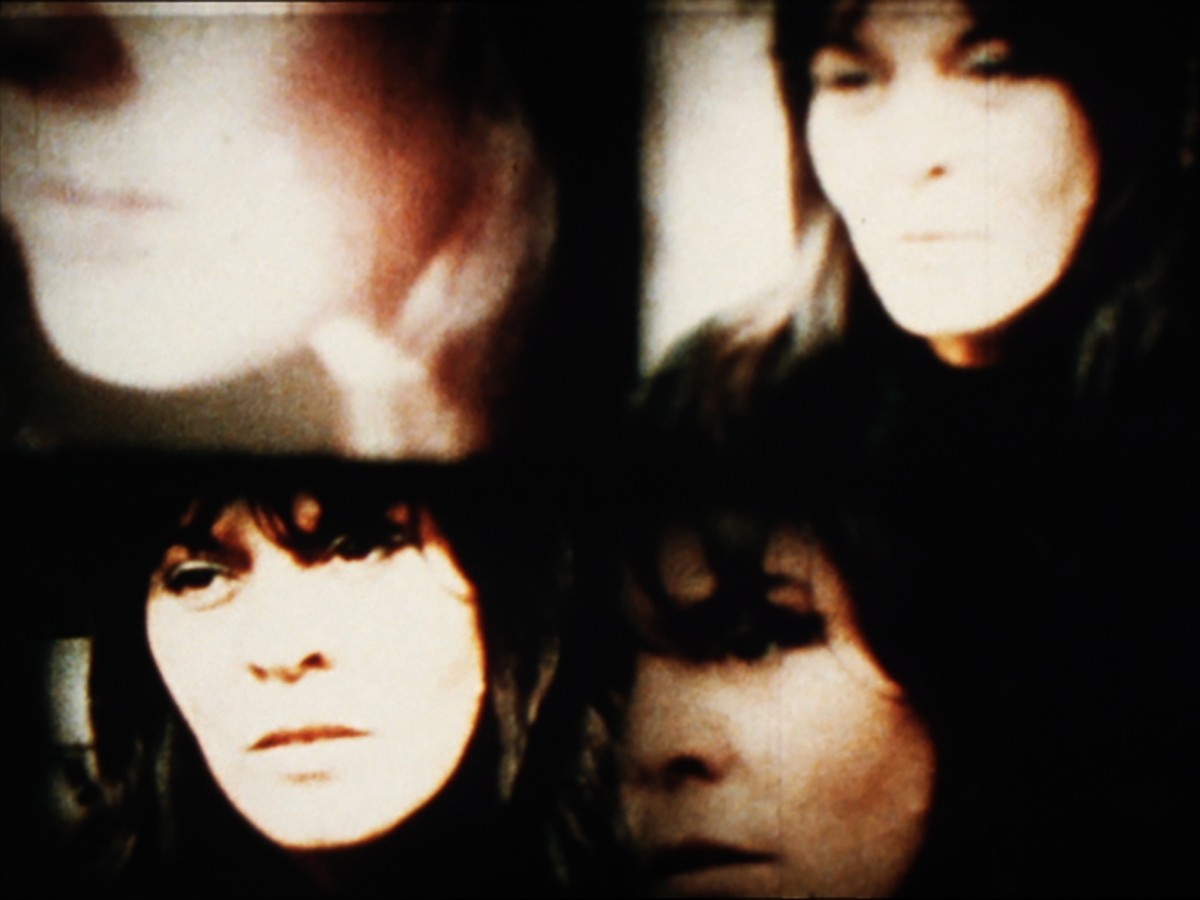 Barbara Meter: Found Sounds
Lamento
Audio performance by Remco Campert. 3 min
Ariadne (2004)
Barbara Meter. 35mm (from Super 8), color, 12 min
Appearances (2000)
Barbara Meter. 16mm (from Super 8), bw, 21 min
Convalescing (2000)
Barbara Meter. 16mm (from Super 8), color, 3 min
Song for Four Hands (1970)
Barbara Meter. 16mm (from Super 8), color, 3 min
Stretto (2005)
Barbara Meter. 16mm, color, 6 min
Portraits (1972)
Barbara Meter. 16mm (from Super 8), Dual projection, color, 6 min
A Touch (2008)
Barbara Meter. 16mm, color, 13 min
"You didn't have to fight your way through the hierarchy, you could just grab a camera and get to work."
- Barbara Meter
In the early 1970s, in need of a critical response to the commercialization of film production and programming, Barbara Meter (b. 1939) co-founded the Electric Cinema in Amsterdam. Run by members of the Amsterdamse Film Co-op and STOFF (Studio for the Development of Film and Film Manifestations), the theater became the epicenter of Dutch independent and avant-garde filmmaking. At the Electric Cinema, Meter curated international avant-garde and expanded cinema programs. After that, she co-created POLKIN (Political Kinema) and made documentaries as part of activist and feminist movements. In her avant-garde films, she pushes the cinematic medium forward with her unique way of repurposing documents and audio recordings, utilizing an innovative, masterful application of optical printing techniques. Meter manipulates the images and reworks found sounds to find and create a personal expressive mode. (M.S.)
This program is curated by
Mónica Savirón
in collaboration with Eye Filmmuseum.
Introduced by
Simona Monizza
Barbara Meter: Found Sounds (Film Notes)
(PDF)