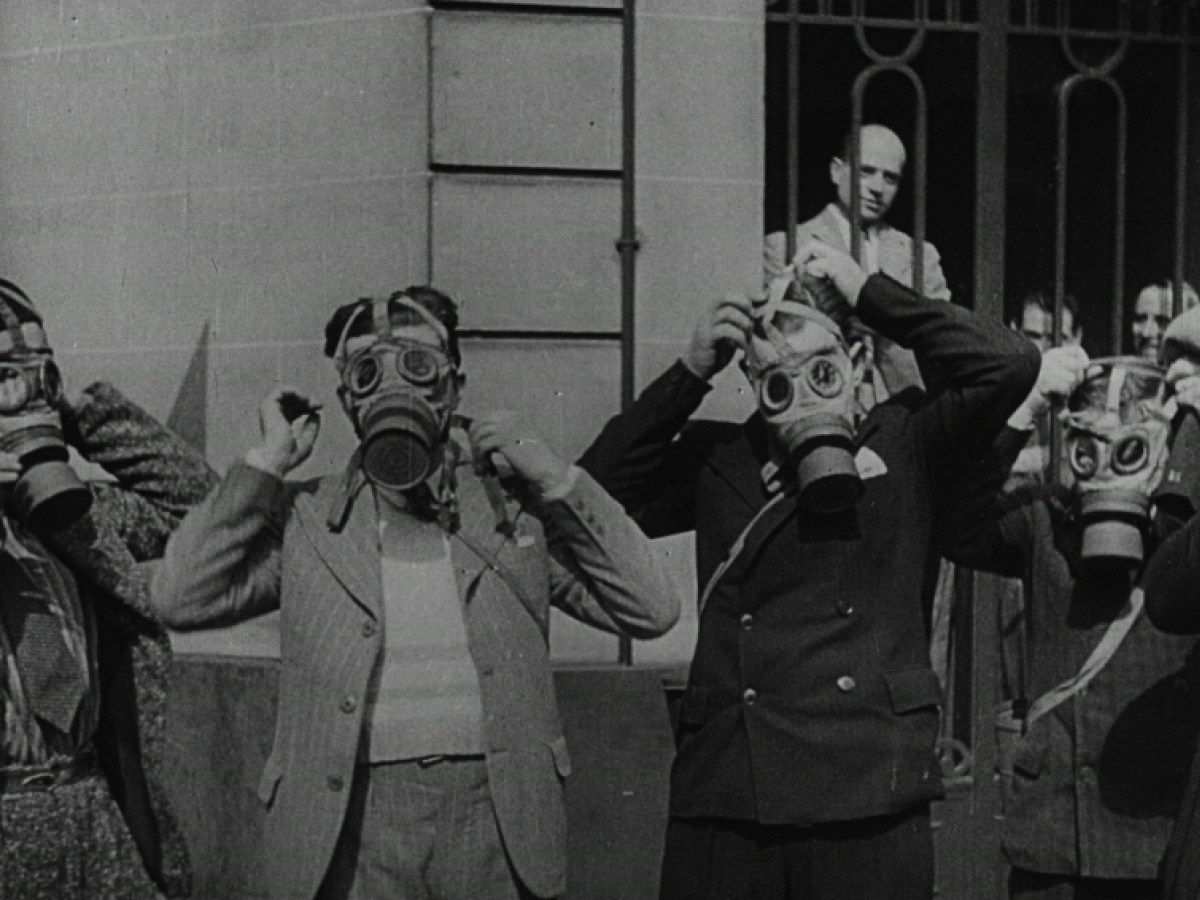 Cinema in the Service of History
Le cinéma au service de l'histoire
Germaine Dulac. FR, 1935, DCP (from 35mm), bw, 52 min. French with German subtitles
Arbeiter verlassen die Fabrik
Harun Farocki. DE, 1995, DCP, color and bw, 36 min. German
Along with her commitment to the art film and the film club movement, Germaine Dulac also campaigned for women's rights, workers and peace. In 1932 she founded the news agency FranceActualités-Gaumont and shot many newsreels for the company herself, which dealt, amongst other things, with the rise of fascism. Her experience at the agency and her reflections about film as a nationalist and tendentious tool for reporting and writing history led her to compile newsreels from the beginnings of cinema up to the year 1935 in her first sound work,
Le cinéma au service de l'histoire
. The film was banned in 1942 by the Vichy regime, and Dulac died in occupied Paris the same year.
Arbeiter verlassen die Fabrik
was commissioned for television in the course of the celebrations marking the centenary of cinema. In it, Harun Farocki analyzes the film by the brothers Lumière showing the workers leaving the plant through the factory gate and later variations on this subject. Already back then, the Lumière film was a carefully planned and staged endeavor and not a documentation of events. "Farocki did not choose the setting in front of the factory gate – on the threshold between profit-oriented production facility and public space – by accident. Rather, he was led there by his ongoing interest for work processes and their representation in images. Why, he asks, has the factory remained on the sidelines of film history?" (Volker Pantenburg). (Brigitta Burger-Utzer)