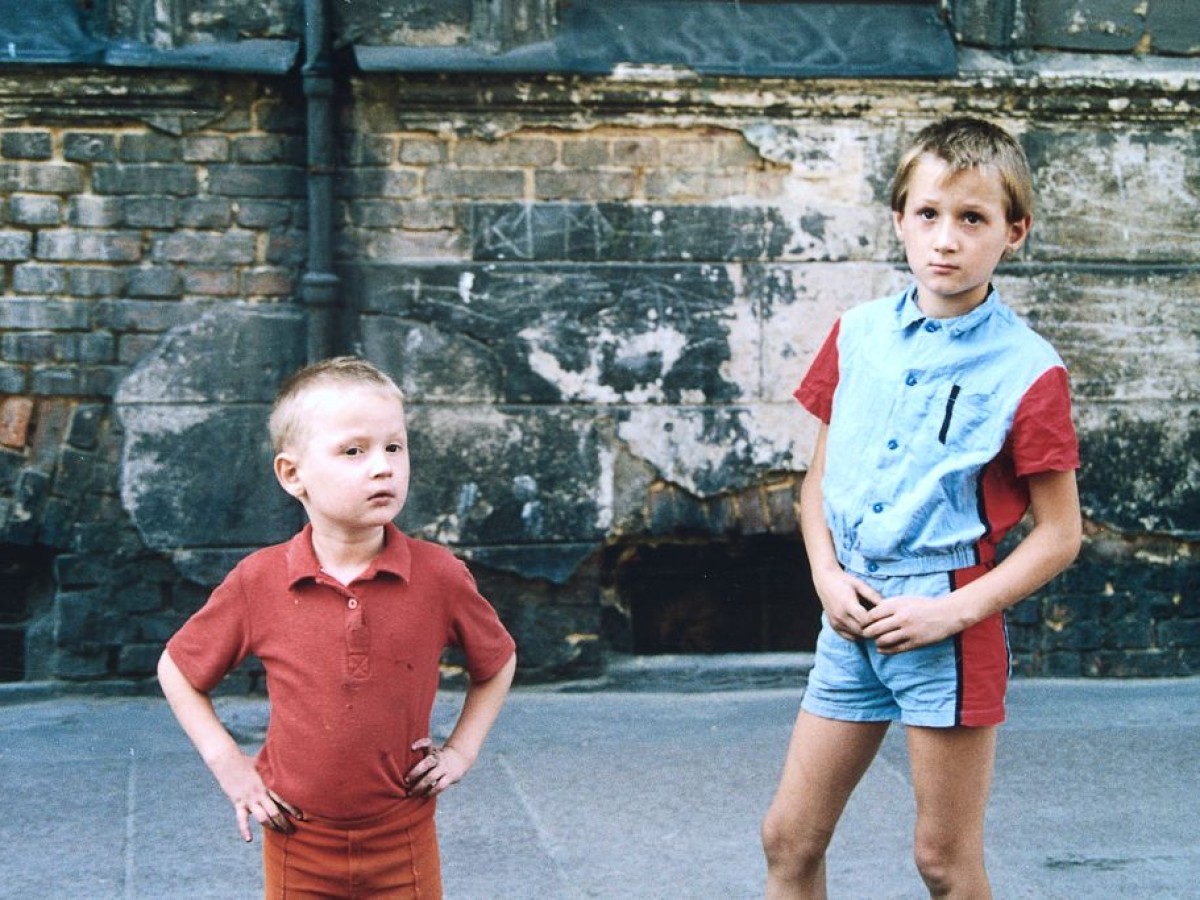 May 11 to June 25, 2017

"The problem with Europe? It is impossible to tell." In recent years, this conclusion has been resounding ever more often. The ardently longed-for "Union", in reality far from its initial impulse, seems to be missing a unifying narrative, especially when compared to its transatlantic counterpart. America – the ring of a single word is enough to call forth the whole story.

Europe makes for a more complicated case. For a while, the Holocaust as the caesura of civilization and the era of totalitarian regimes altogether acted as foundations upon which a European narrative of peace and affluent societies was based, but this premise gradually turned abstract. The more extensive reference reaching back to antiquity, i.e. to the "Judaeo-Christian world view", is increasingly regarded as an academic issue for cultural historians. And the insight into Europe's colonial history has unifying power only insofar as it is used to magnify the irrational fear of "counterblows" such as mass immigration and terrorism.

The retrospective presented by the Austrian Film Museum in the framework of the Wiener Festwochen 2017 is based on the assumption that there can be no common "tale of Europe"; that the chance for a more enlightened understanding of Europe lies in the recognition of its productive fragmentation. Europe is the work of conflicting, ungovernable historical forces that cannot be simply brought to a standstill by the phantoms of neo-nationalism or by the bureaucratic economic structure called "Brussels" (even if the perfectly legitimate elements at its center, the need for "homeland" and the rule of law and fairness will certainly play a role in the making of any desirable Europe).

European cinema, as well as literature, has made a great many vital, painful, and nimble proposals towards achieving such an enlightened understanding. Its tales (not always the most famous or most profitable ones) have raised the questions and particles that can perhaps be used to truly represent Europe, differently so than myths and national discourses, or what the EU film funding bodies would like to see. For this cinema is an ungovernable, incomplete, fragmented creation of its own, which can be best approached if "clean" film historical classifications and causalities are replaced by drawing a few curves in the terrain. These lines, as indicated by the selection of films, spring from an "essayistic" approach and follow on the traces of powerful memories.

This includes the non-European perspective (of directors such as Joseph Losey, Raúl Ruiz, Ousmane Sembène, and Orson Welles) as well as the experience of those filmmakers who ventured beyond the confines of their countries and languages (from Luis Buñuel and Max Ophüls to Chantal Akerman and Claire Denis). It also includes the decision to place two of the selected films in relation with each other based on varying echoes and contrasts on each day of screenings. And it includes three rough guiding concepts that provide a certain direction for the aforementioned curves: money (and its flow), motion (walking, driving, fleeing), and modern history (including its repetitions, whether as fact or farce). In other words, about a hundred years of European hi/stories in which "freedom" refers not only to the free flow of capital and merchandise, but also to the free movement of people.

"We discover our Europe in a strange light and recognize it nonetheless," Eric Rohmer wrote of Orson Welles' mysterious European film Confidential Report (1955) 60 years ago. It is exactly this goal – achieving recognition nonetheless, or seeing the terrain even more clearly in a strange light – that the retrospective strives for.

It tells of bodies and economic conditions, desire and imprisonment crashing against each other in Europe '51 (Rossellini) and In a Year with 13 Moons (Fassbinder). How it feels to cross Europe and its patterns as a Passenger after the concentration camp (Andrzej Munk) or as a Travelling Warrior at the pace of a modern Ulysses (Christian Schocher). How it is possible to live here, as a Vagabond (Agnès Varda) or inhabiting a spectacular Playtime (Jacques Tati). What a pledge (La Promesse, Luc and Jean-Pierre Dardenne) and a hope (Espoir, André Malraux) are worth here. How colonial thinking is remembered or lives on, as Chocolat (Claire Denis) or Tabu (Miguel Gomes); how those on the run experience this place, as The Last Chance (Leopold Lindtberg) or as a Landscape in the Mist (Theo Angelopoulos); and how important it is to simply ask questions, from the most essential to very concrete ones: La Question humaine (Nicolas Klotz) – Did Wolff von Amerongen Commit Bankruptcy Crimes? (Gerhard Friedl). Does Europe, today, resemble a Fragment of an Empire (Fridrich Ėrmler) or The Testament of Dr. Mabuse (Fritz Lang)? All this on the basis of History Lessons (Huillet/Straub) or The Gospel According to St. Matthew (Pasolini).  

Films from 1929 to 2012: fifty tales of Europe, fifty examples for future enlightenment.

The retrospective will take place in the framework of the Wiener Festwochen. At the invitation of the Film Museum, a curator and three artists of the Festwochen will present and comment on one film each: Bonaventure Ndikung (Berlin), Tianzhuo Chen (Beijing), Derrick Ryan Claude Mitchell (Seattle) and Daniel Lie (São Paulo).
Related materials