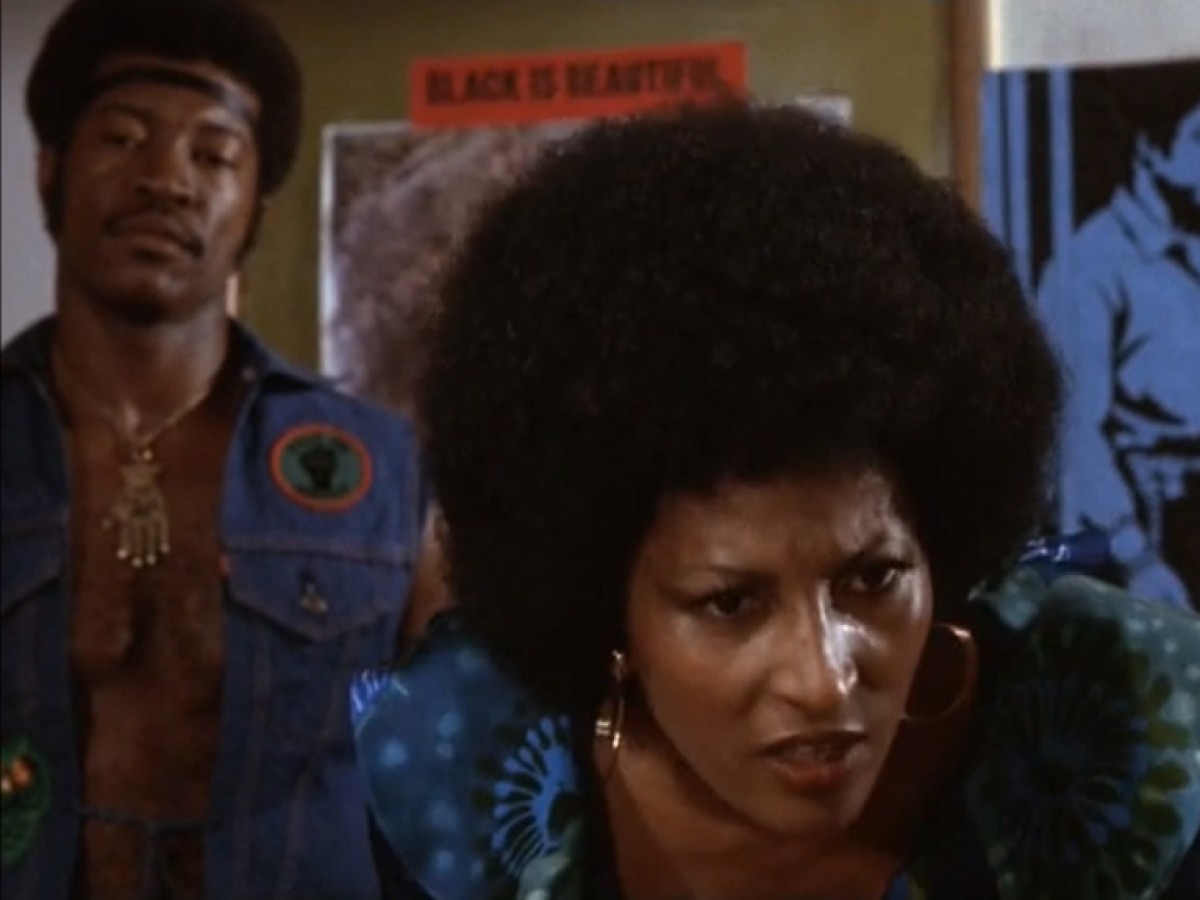 "A Perfect Body Is an Embarrassing Body"
Do we need to have an accident?
Sabine Marte. AT, 2011, DCP, color, 3 min
Something Else
Kevin Jerome Everson. US, 2007, DCP, color, 2 min
Lezzieflick
Nana Swiczinsky. AT, 2008, DCP, color, 7 min
The Giverny Document (Single Channel)
Ja'Tovia Gary. US/FR, 2019, DCP, color and bw, 40 min
Swallow
Elisabeth Subrin. US, 1995, DCP, bw, 28 min
Cause of Death
Jyoti Mistry. ZA/AT, 2020, DCP, color and bw, 20 min
The representation of the female body, its cultural attributions, its standardization and deformation is a recurring subject in found footage films. The title of this program is taken from a quote by Jean-Luc Nancy in Sabine Marte's trailer for the 2011 edition of the Austrian film festival Diagonale. As usual, Marte develops a filmic structure around an elaborate text:
Do we need to have an accident?
intercuts scenes from countless Hollywood films, matching them on the soundtrack with corresponding fragments of speech to tell three surreal stories. Kevin J. Everson shows an excerpt of an interview with Virginia's 1971 "Miss Black" that speaks for itself. In
Lezzieflick
Nana Swiczinsky uses morphing to deconstruct sex scenes between women who simulate lesbian eroticism in straight porn movies. In
The Giverny Document
, justifiably awarded the main prize in the "Moving Ahead" section at the 2019 Locarno film festival, director Ja'Tovia Gary uses the medium of film for a multifaceted statement about the visibility and personification of black female bodies in public spaces, and, finally, onstage (using performance footage of Nina Simone). Elisabeth Subrin's
Swallow
is based on accounts of eating disorders of her childhood friends and examines a dark aspect of the lives of today's young women which may cause psychic and physical collapse. In
Cause of Death
, the South African artist Jyoti Mistry combines archival material from EYE Filmmuseum in Amsterdam with a spoken word performance by Napo Masheane to indict the murderous violence committed against women. (Brigitta Burger-Utzer)
Free admission for supporting members on October 23