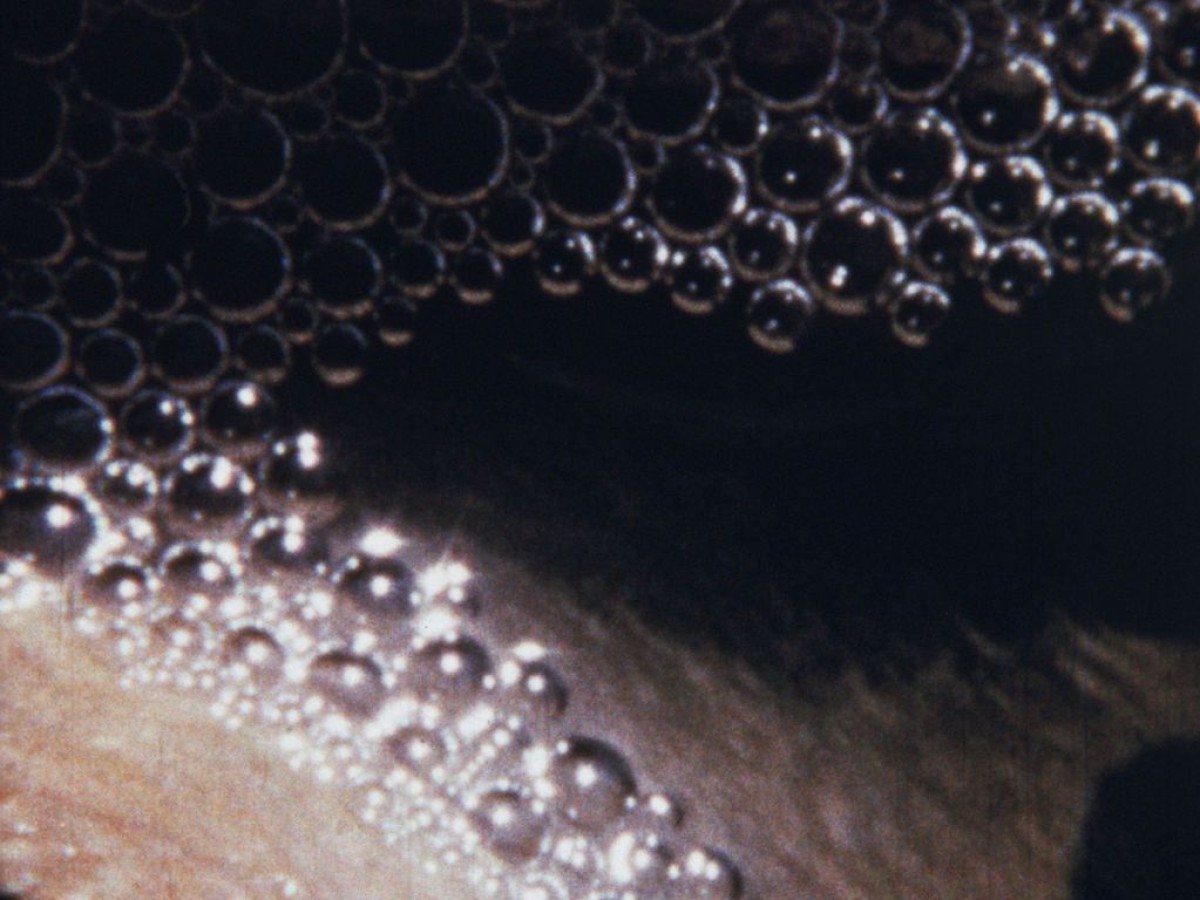 Collection on Screen:
Positions. Renate Bertlmann, Tatjana Ivančić, Maria Lassnig
September 4 to October 17, 2021
Making cinematic works available and visible is the central mission of a film museum. This module provides insight into current archival projects: the restoration (as preparatory work for the completion) of Maria Lassnig's filmic estate, the digital restoration of Tatjana Ivančić's few surviving Super 8 films, and the digitization and digital long-term preservation of Renate Bertlmann's filmic works. These very different artists created films around the same time and, despite their individual artistic signatures, shared ground can also be discovered in their synopses. 
Maria Lassnig (1919–2014) is considered one of the most important painters of the 20th century. In the 1970s, she realized her main theme of self-portraiture and body perception with cinematic means. Some of these film works are part of the Lassnig canon, but many of the films she made in this creative phase remained unfinished, and are referred to as "films in progress." Two of Lassnig's close confidants – Hans Werner Poschauko and Mara Mattuschka – processed and completed these films according to Lassnig's original concept for the Maria Lassnig Foundation. Our book
Maria Lassnig. Film Works
covers many of these films and will now be presented to the public. 
Renate Bertlmann (*1943), one of the most important representatives of feminist art in Austria, is also active in a number of artistic disciplines: graphic art, photography, drawing, object art, installation, performance – and film. Like Maria Lassnig, she is interested in the deconstruction of gender relations and clichés. In addition to her artistic work, Bertlmann has also been active in the women's movement since the 1970s. 
With over 70 short films made between the 1960s and 1980s, Tatjana Ivančić (1913–86) is considered the most productive member of Cineclub Zagreb. Ivančić, who had a doctorate in law, turned to amateur filmmaking in her fifities and appreciated the (artistic) freedom of this form of work, which at the same time occupied an undervalued position. Although Ivančić was an important figure in the context of Yugoslav experimental cinema and extremely successful at many amateur film festivals, her work has largely been lost. It is thanks to the initiative of Cineclub Zagreb in cooperation with the Croatian Cinematheque that the surviving 14 films have now been restored by the Austrian Film Museum. (Andrea Pollach) 
In fall 2021 the Austrian Film Museum is launching a new film series, Collection on Screen, which will explore film history on the basis of our own film collection.
Related materials